by Arbi Barbarona
108 minutes | Drama, Family | 2020 | PG
In an effort to cope with the loss of his wife and son, a man decides to follow through with his family's plan to climb the highest mountain peak in the Philippines. Soon, he finds himself in a journey of redemption, closure, and healing. It's the first ever full-length film shot predominantly in Mt. Apo. The Highest Peak marks Arbi Barbarona's return to Sinag Maynila, who won multiple awards for his 2017 entry Tu Pug Imatuy.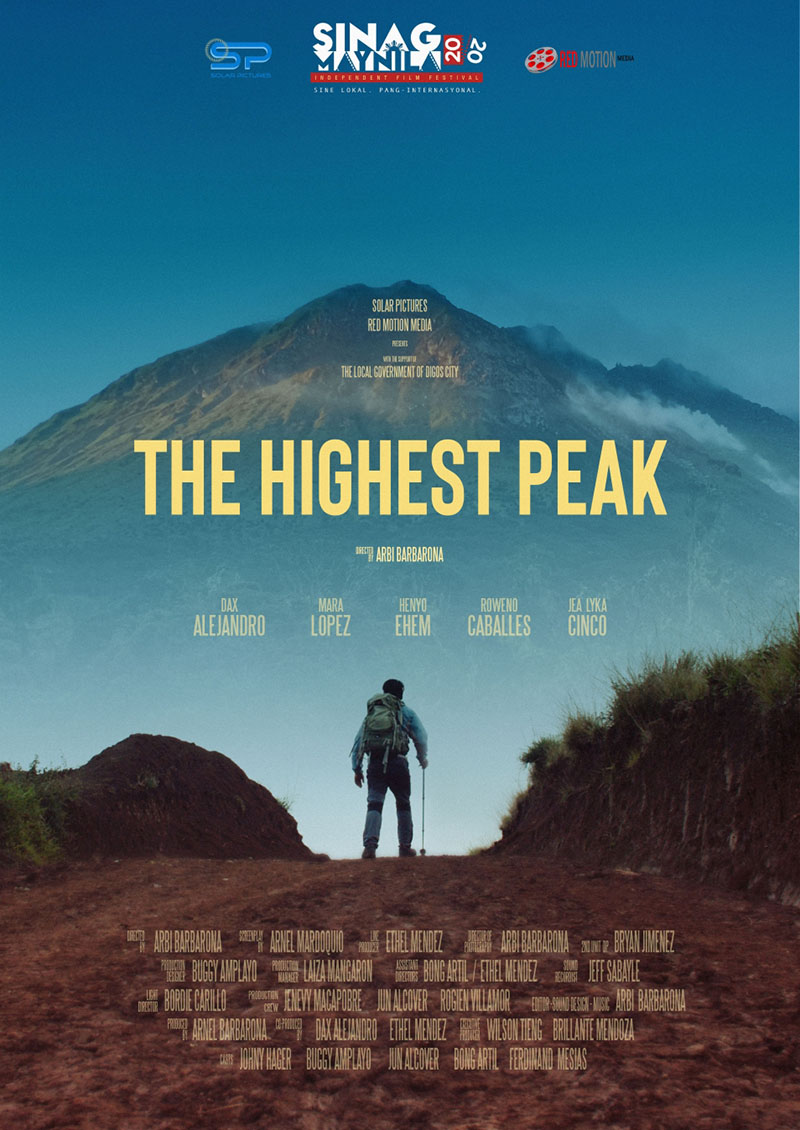 Film Stills
MAJOR CREDITS:
Cast Dax Alejandro, Mara Lopez, Henyo Ehem, Roweno Caballes, Jea Lyka Cinco, Johnny Hager, Buggy Amplayo, Jun Alcover, Bong Artil and Ferdinand Mesias
PRODUCTION:
Director Arbi Barbarona
Screenwriter Arnel Mardoquio
Line Producer Ethel Mendez
Director of Photography Arbi Barbarona
Production Designer Buggy Amplayo
Production Manager Laiza Mangaron
Assistant Directors Bong Artil, Ethel Mendez
Light Designer Bordie Carillo
Production Crew Jenevy Macapobre, Jun Alcover, Rogien VIllamor
Editor/Sound Design/Music Arbi Barbarona
Producer Arnel Barbarona
Co-producer Dax Alejandro, Ethel Mendez
Executive Producer Wilson Tieng, Brillante Mendoza
Distributor Red Motion Media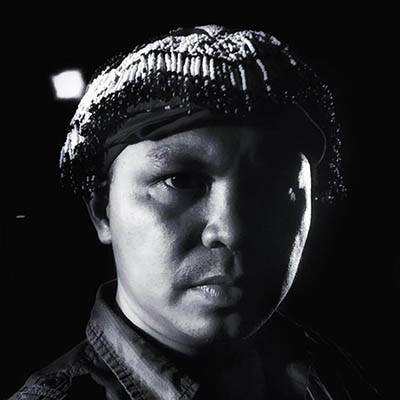 ARNEL "ARBI" BARBARONA is a Davao-born cinematographer and director who hails from the indie film movement in Mindanao. He has worked on films and documentaries centering on the lives of the indigenous peoples of Mindanao such as Ang Pagpukaw sa Akong Damgo (2014), Ang mga tigmo sa akong pagpauli(2013) and Kaaway sa Sulod (2019). He jumped to renown with his debut feature film Tu pug imatuy (2017), which swept awards across film festivals and landed him the FAMAS Award for Best Director. In 2020, Barbarona released Highest Peak, a film shot entirely in the misty slopes of Mount Apo. The film made it to the 10 Premium Selection list of the 4th Pista ng Pelikulang Pilipino. Among a lineup of distinguished never-before-seen films or titles that had  limited release, Highest Peak won the awards for Best Sound Design and Best Supporting Actor.
Share This Story