Cinemalaya 19 Official Finalists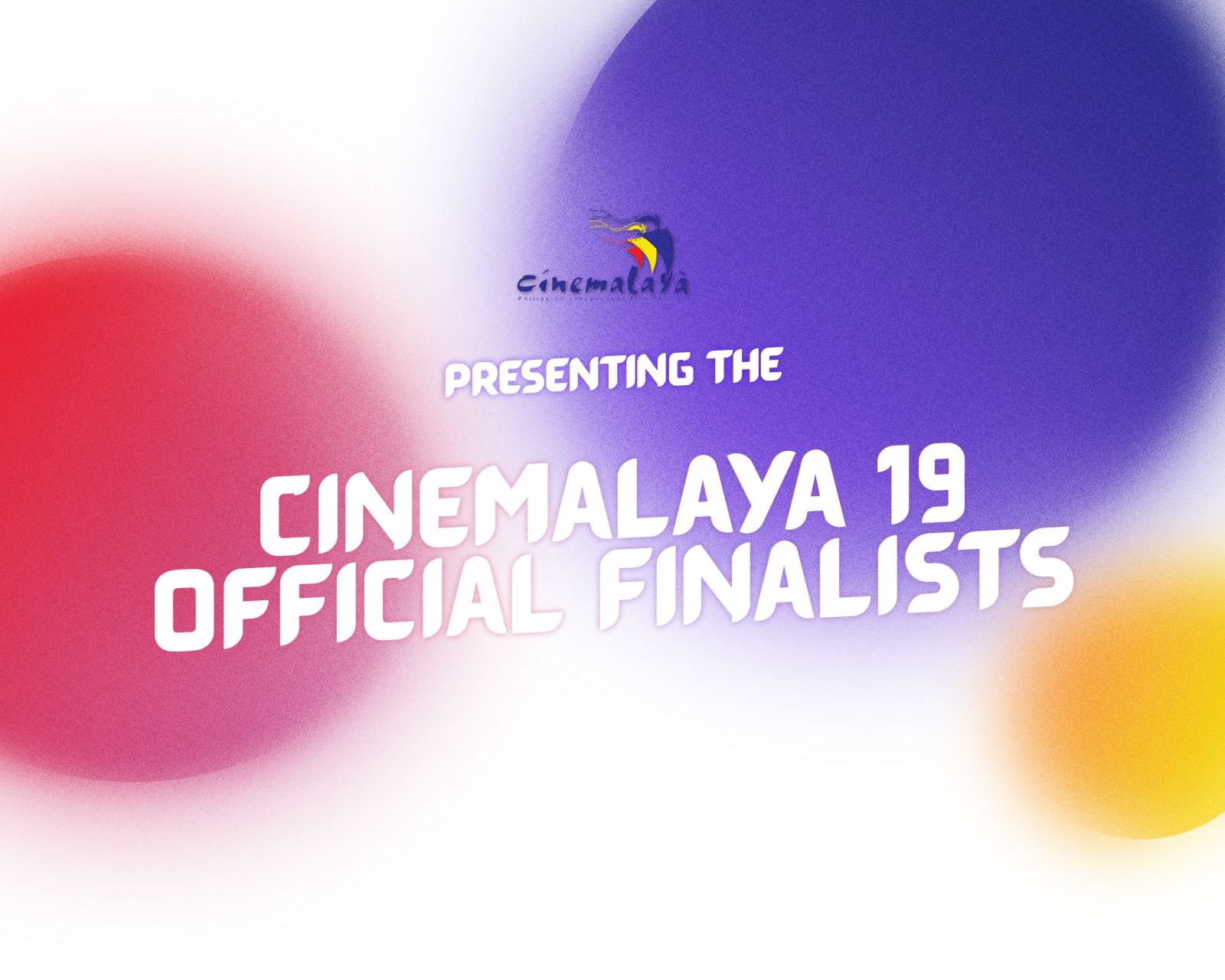 SA PAGSASARA ng isa ay hudyat rin ng pagbubukas ng panibagong yugto ng Cinemalaya. Wala kaming aaksayahing oras.
Narito na ang OFFICIAL FINALISTS ng CINEMALAYA 19 sa susunod na taon.
ANG DUYAN NG MAGITING
Dustin Celestino
Jose, a student, leaves a letter to his mother to say that he's leaving home to live among those who have decided to join the armed movement, in order to find out if he has the courage and resolve to fulfill what he believes to be his moral duty as a Filipino.
Jose's decision reaches Michael, the chancellor of the university where he studies. Michael confronts Jose's professor, Victor, to ask him if he had anything to do with Jose's decision. The two get into a heated argument and Victor's principles and courage are called into question.
After a few days, news reaches Victor that Jose has been killed by the renegade Police chief, Gabriel Ventura. Victor sees this as an opportunity to prove his principles about nationalism, as he plots to murder the police chief as a means to provide justice for his student.
The film is an anthology of scenes among the protagonists, antagonists, and victims of war, terrorism, and politics in the Philippines.
AS IF IT'S TRUE
John Rogers
Gemma Watson is a social media influencer/content creator who's burning out from trying to maintain the interest of her followers. She meets James, a struggling musician suffering from depression. They enter into a relationship with the mutual intent to capitalize on the other. Gemma uses James for content by presenting him as a perfect aspirational romantic partner, while James leeches off Gemma's wealth and connections to further his own music career. But, as time passes, their intentions don't pan out as they expect and a blur forms between real love and exploitation. 
BULAWAN NGA USA
Kenneth De La Cruz
A young man goes to the mountain to escape his reality and while there, he is confronted by events that draw a very thin line between mystery and self-discovery.
GITLING
Jopy Arnaldo
A young interpreter/translator is hired to work with a middle-aged Japanese director to create Ilonggo subtitles for his Japanese Film's Philippine premiere in Bacolod.
Both lonely and running away from relationships in their lives, an odd -- but needed -- friendship is born.
As they navigate a world they refuse to understand, they end up interpreting more than just a film, but also one other, finding in each other the joy of being understood.
HULING PALABAS
Ryan Machado
In the summer of 2001, 16-year-old Andoy searches for his long-lost father in the most unlikely of things — VHS tapes. His reality becomes mystified when two movielike characters appear in their small hometown.
ITI MAPUKPUKAW (The Missing)
Carl Joseph Papa
When an alien comes back to take him, a mouthless young man's life twists and turns as his memories untangle.
KILLING TIME IN MANILA TRAFFIC
Paul Sta. Ana
Deported to the Philippines after being a victim of illegal recruitment, an overseas Filipino nurse refuses to go back to his home province and instead stays in Manila to join a syndicate and make a living out of harvesting organs from dead ambulance patients.
MARIA
Sheryl Rose Andes
ROOKIE
Samantha Lee & Natts Jadaone
An awkward 6-footer teen is forced to learn and play volleyball half-heartedly when the Catholic school she transferred to did not have a basketball team.
Everything changes when she meets their star player.
WHEN THIS IS ALL OVER (previous title: A TALE OF TWO TAGUIGS)
Kevin Mikhail Mayuga
When a rich kid slacker meets a working class breadwinner, the two form an unlikely friendship in spite of their differences. With the pandemic and society bearing down on them, they fight back by throwing the biggest illegal rave the lockdown has ever seen.