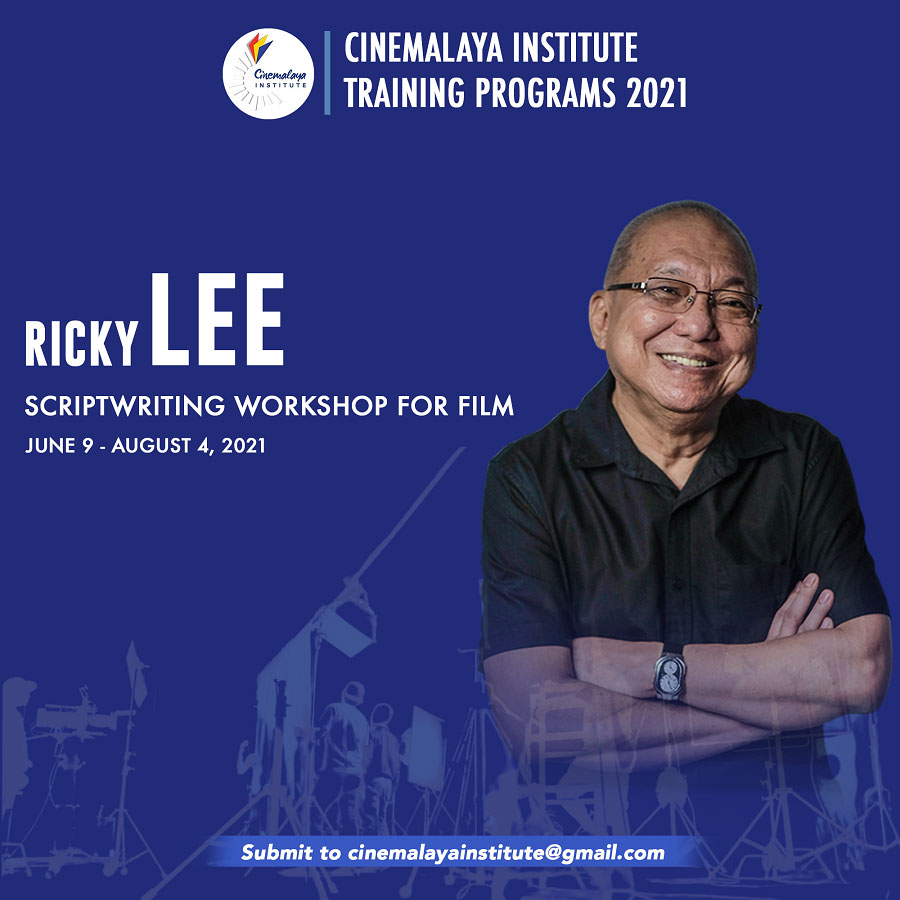 Intensive Scriptwriting Workshop by Ricky Lee
Wednesdays * June 9 to August 4, 2021 * 110:00 A.M. – 3:00 P.M.
Workshop Description
The Cinemalaya Intensive Scriptwriting Workshop is a step-by-step workshop on the creation of compelling scripts told in one's unique voice.
Workshop Objectives
Encourage Filipinos from all over, including those working or living abroad, even OFWs, to express their experiences despite zero or limited knowledge/skills in writing a script yet have particularly good stories to tell. Explore new ways of storytelling in this time of the pandemic.
Requirements
1-2 page storyline and a writer's intention for the material. Thirty (30) participants/scholars have been selected and went through a selection process.
Expected Workshop Output
The 30 participants/scholars, will submit a draft of their scripts for a full-length film.
Deadline of application form:  CLOSED