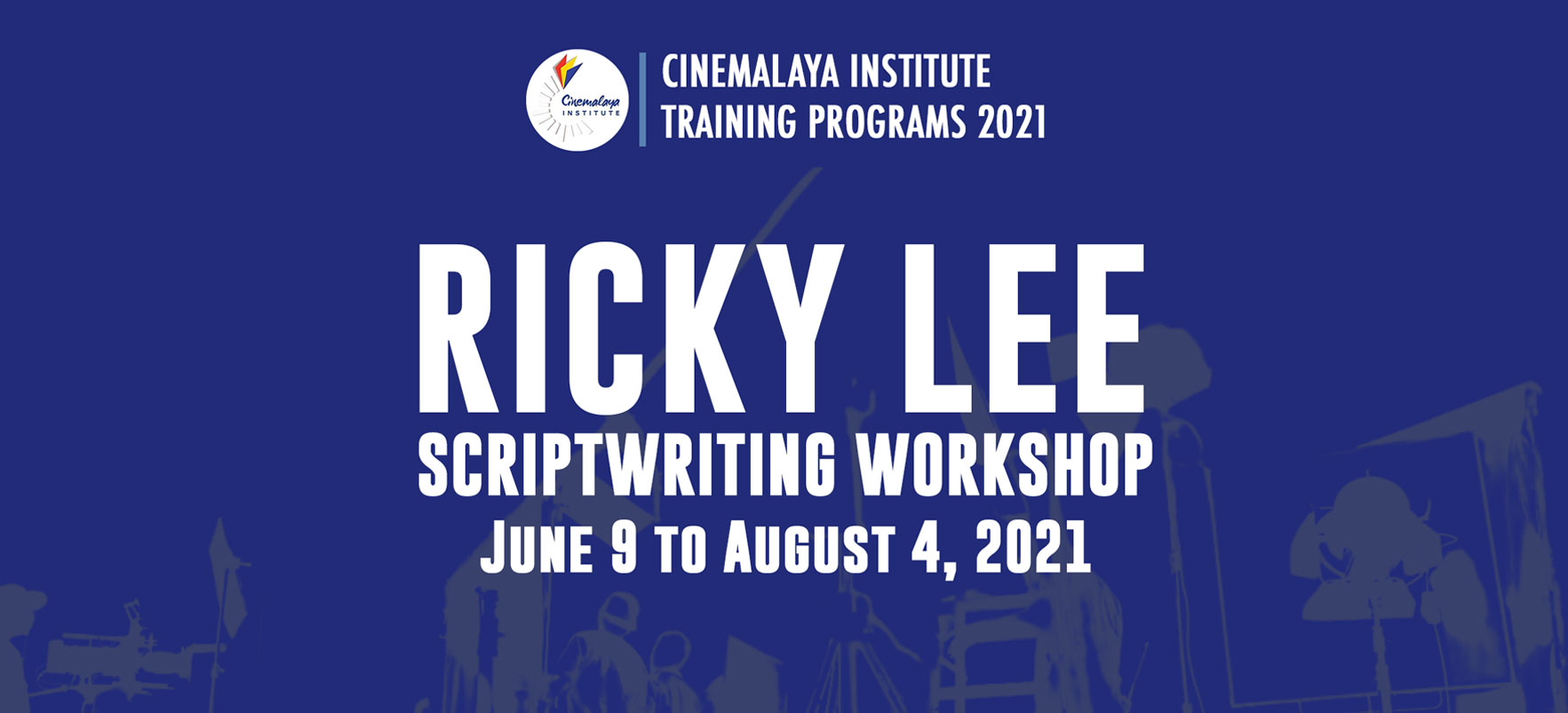 Ricky Lee Scriptwriting Workshop Announces The 33 Chosen Participants; To Start This June 9
Thirty-three participants have been chosen for Cinemalaya's Ricky Lee Scriptwriting Workshop, which will run from June 9 to August 4, 2021.
The participants were chosen by a five-person selection committee, composed of Treb Monteras, director/producer; Sari Dalena, filmmaker/educator; Lilit Reyes, advertising creative director/writer; Manet Dayrit, film editor; Giancarlo Abrahan, writer-director/producer/educator.
The 33 participants are: Andyleen Feje, Cristian Tablazon, Froilan Medina, Gayle Denise Dy, Giullienne Sanchez, Guelan Luarca, Hans Piozon, Jaime Oscar Salazar, Jamie Chi, Jay Crisostomo, Jesed Francisco Moreno, Jesus Junio, Jose Mari Lorenzo, Karl Castro, Kate Torralba, Kenneth Dela Cruz, Mia Maramara, Miguel Legaspi, Miguel Joaquin Arroyo, Michael Angelo Dagnalan, Mohammad "RM" Marohombsar, Noel Escondo, Oscar Yema, Paolo Bitanga, Patricia Celina Ngo, PinkyAbdon, Real Florido, Robert Joseph Isles, Ruel Montanez, Samantha Solidum, Sofia Dara Medina, Sofia Hazel Calayag, Victor Fernando Ocampo.
Under the Cinemalaya Institute Training Programs, the 33 participants will attend the Cinemalaya Intensive Scriptwriting Workshop, to be conducted online by award-winning playwright Ricky Lee.
The Cinemalaya Scriptwriting Workshop for Film is part of Cinemalaya's new vision in the new normal as it redefines its direction and strategy while remaining significant and continuing to fulfill its mission of discovering, encouraging, supporting, training and recognizing gifted Filipino independent filmmakers.