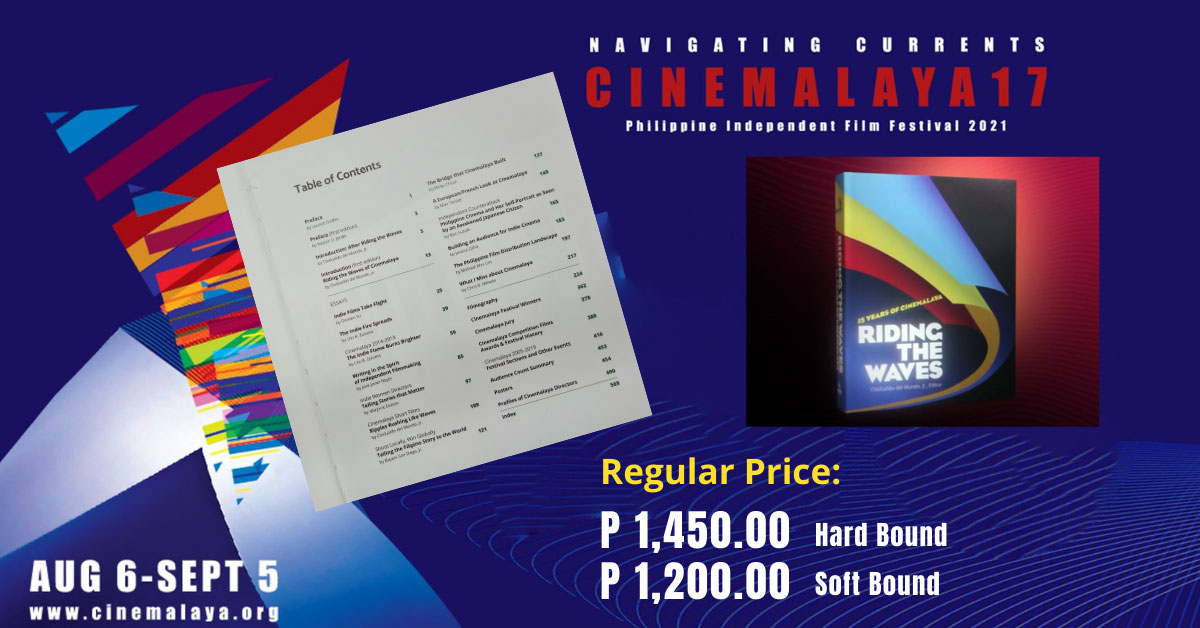 Grab a copy of the limited edition Cinemalaya Book: "Riding the Waves".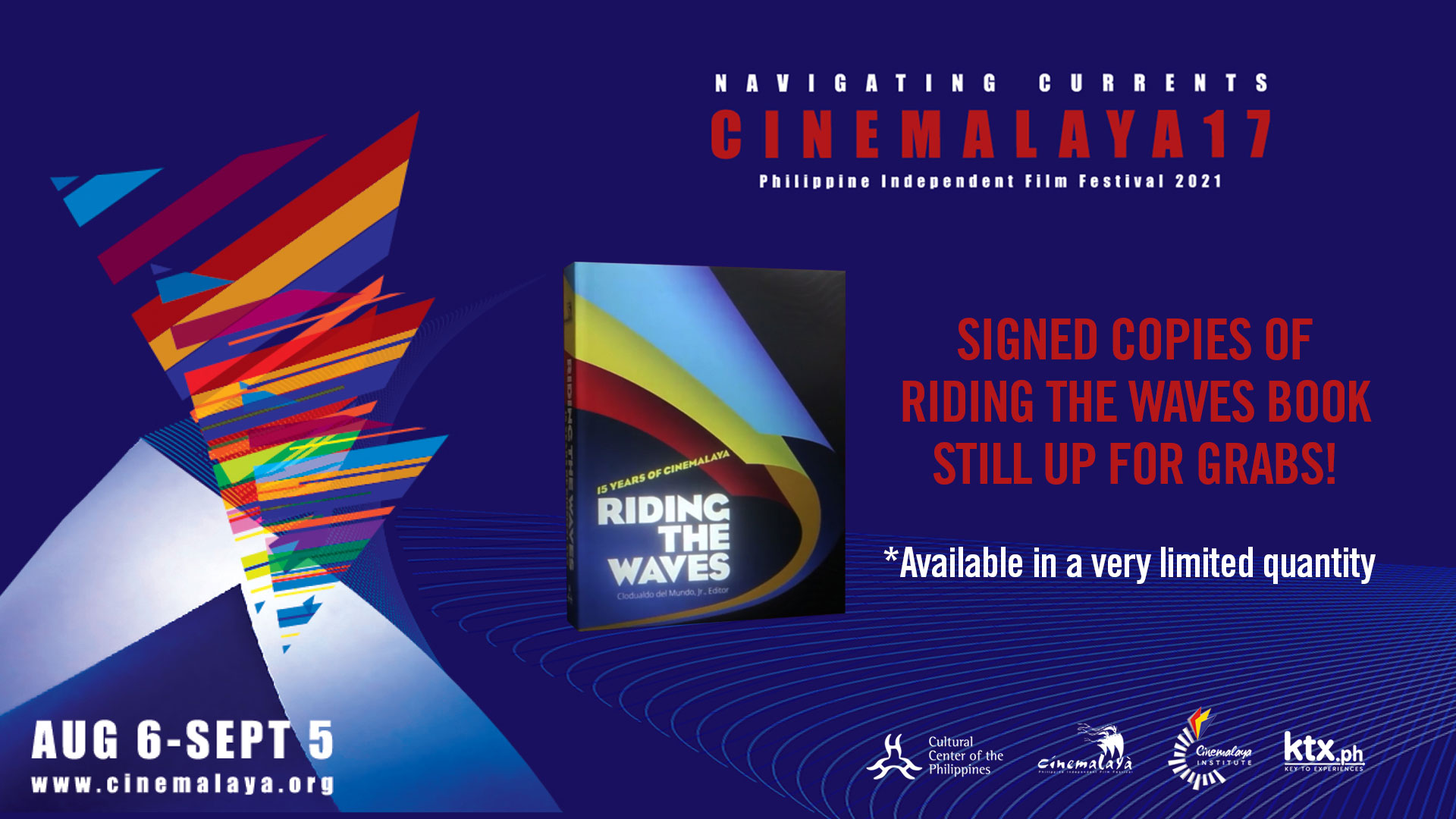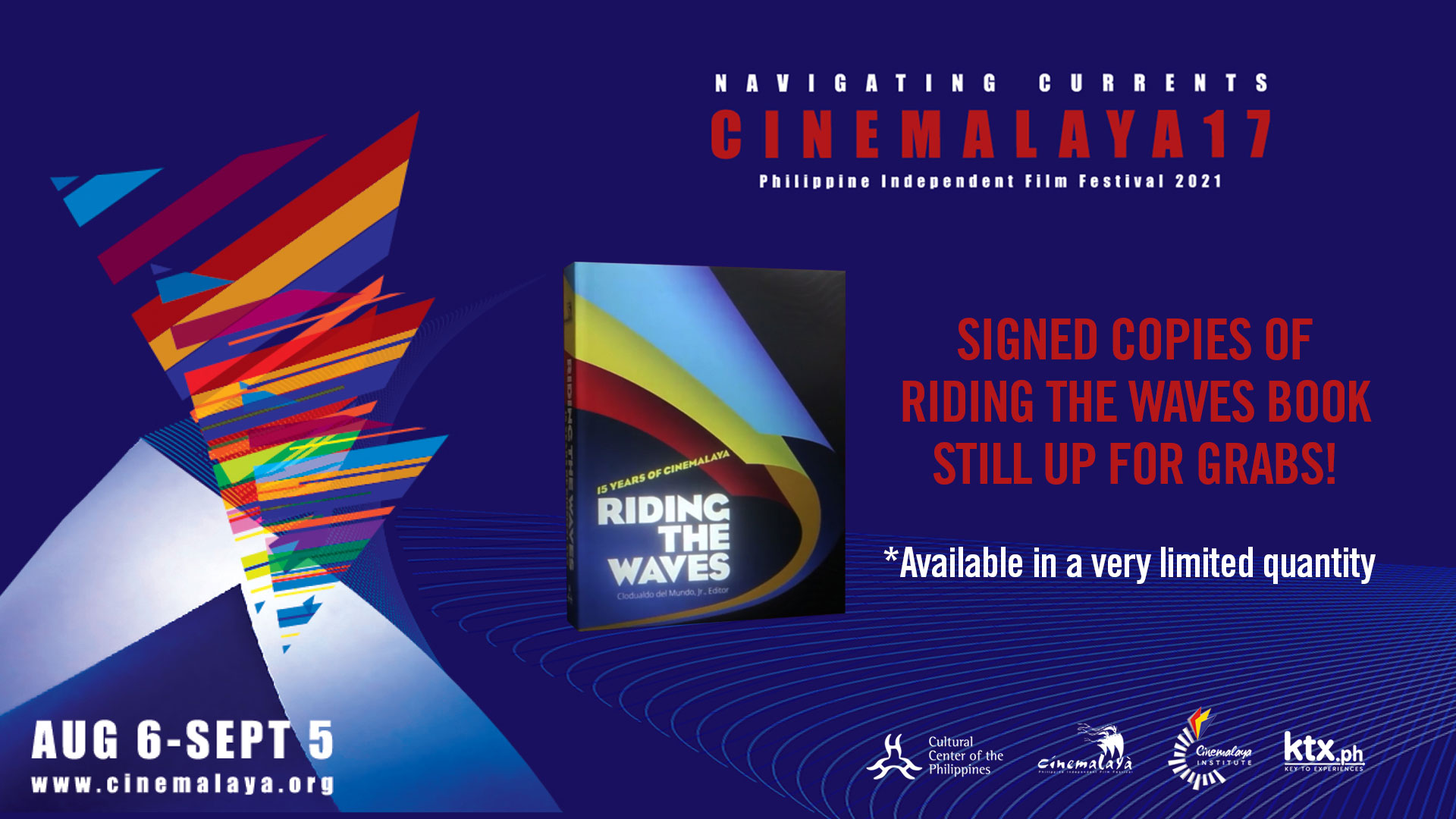 Riding the Waves signed copies
Great news to those who availed of the launch price! Your copy will be signed by the editor. Please allow us some time to facilitate this.
LIMITED OFFER: For those who still want to purchase Riding the Waves, extra signed copies are still available. Hurry! Don't miss this chance.
Price:
1,450.00 HB
1,200 SB
The CCP Shop
To avail our products, click "Buy Now" or you can send us a message on our Facebook account.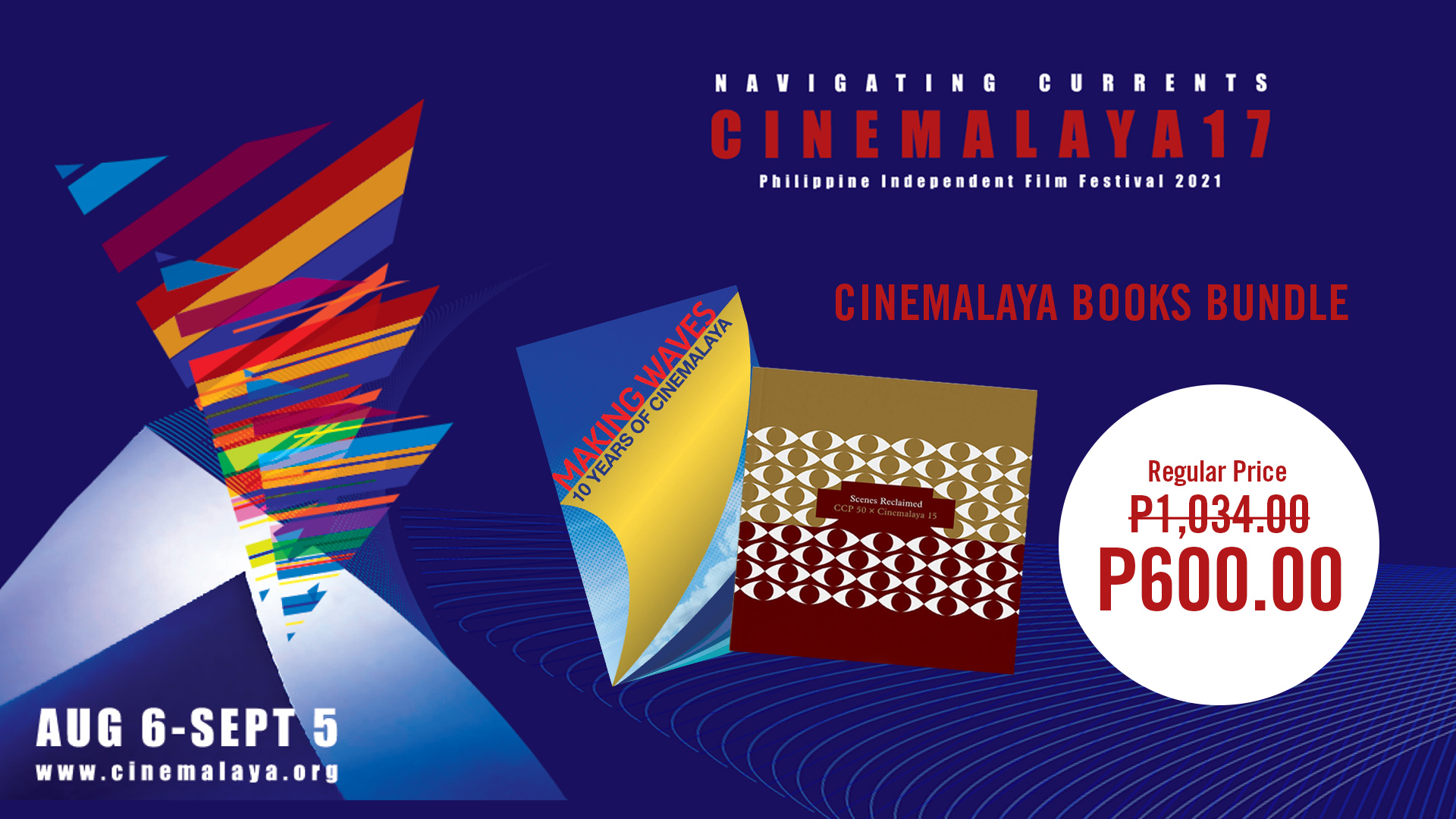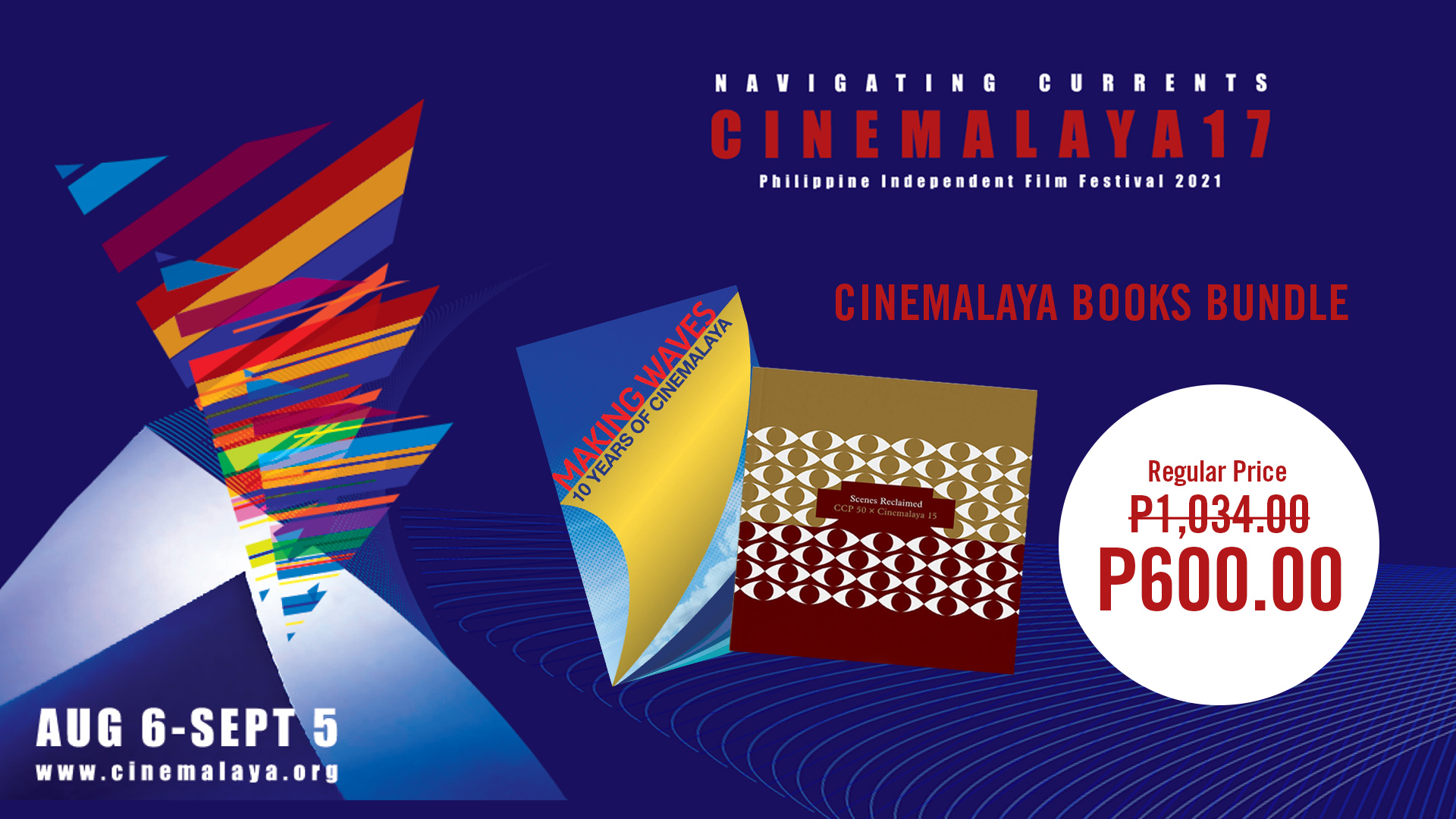 Cinemalaya Books Bundle
SCENES RECLAIMED CCP 50 x CINEMALAYA 15
This accompanying publication of the exhibition Scenes Reclaimed: CCP 50 x Cinemalaya 15 held at the CCP in 2019 ""traces the interrogation of "independent" cinema in view of historical pursuits of freedom in the national narrative. This book, apart from serving as a catalog of the exhibit, is also an educational material for Filipino students and makers of film, a compendium of keywords for a critical pedagogy of Philippine cinema.""
Copyright: 2021
ISBN: 978-971-8546-840
MAKING WAVES: 10 YEARS OF CINEMALAYA
Film enthusiast, students, and researchers will find the Appendices informative; these pages offer a lot of data about the Festival itself. One will also find the synopses of films, the list of production staff, recognition and awards, both local and international. There's a section of photos of filmmakers and their individual profiles. Published in partnership with Anvil Publishing, Inc.
Copyright: 2014
ISBN: 978-971-27-3010-8 (HB)
Price: 600 pesos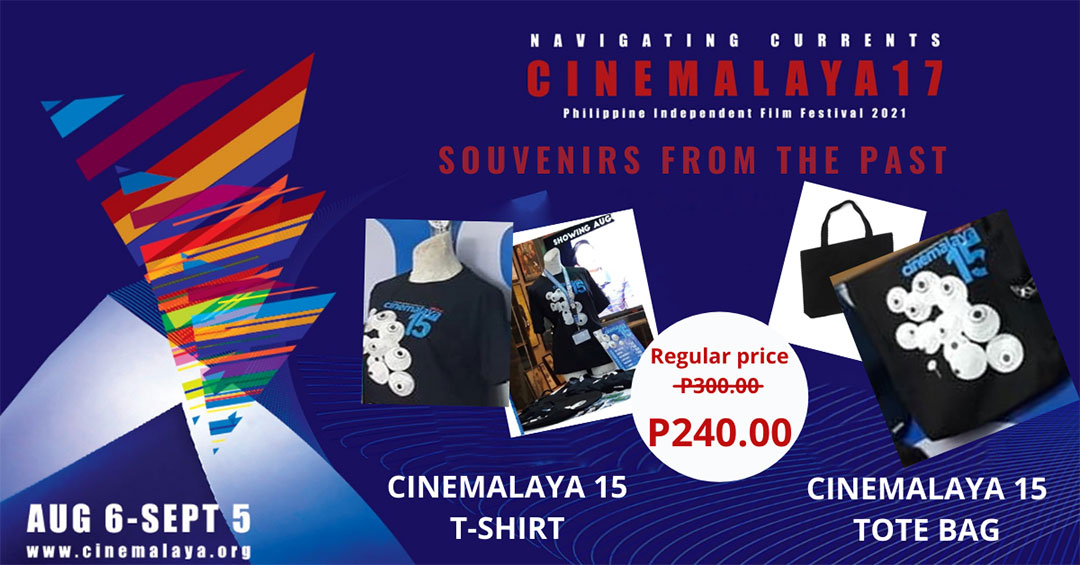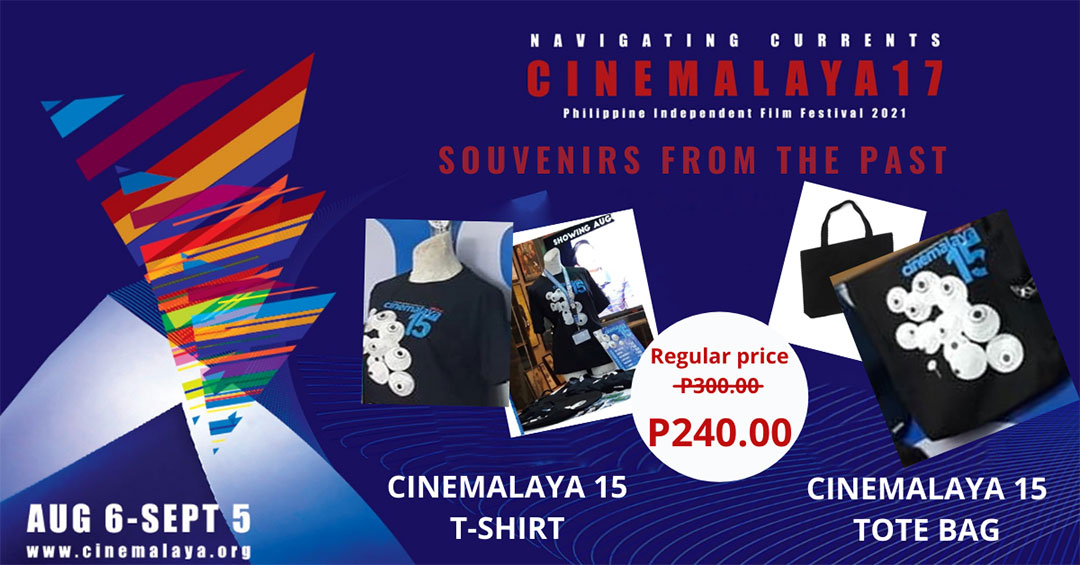 SOUVENIRS FROM THE PAST
CINEMALAYA 15 T-SHIRT AND TOTE BAG
Reminder from the last onsite Cinemalaya Festival that we had on year 2019. Who would have thought that the succeeding years will be done digitally?
Price: 240 pesos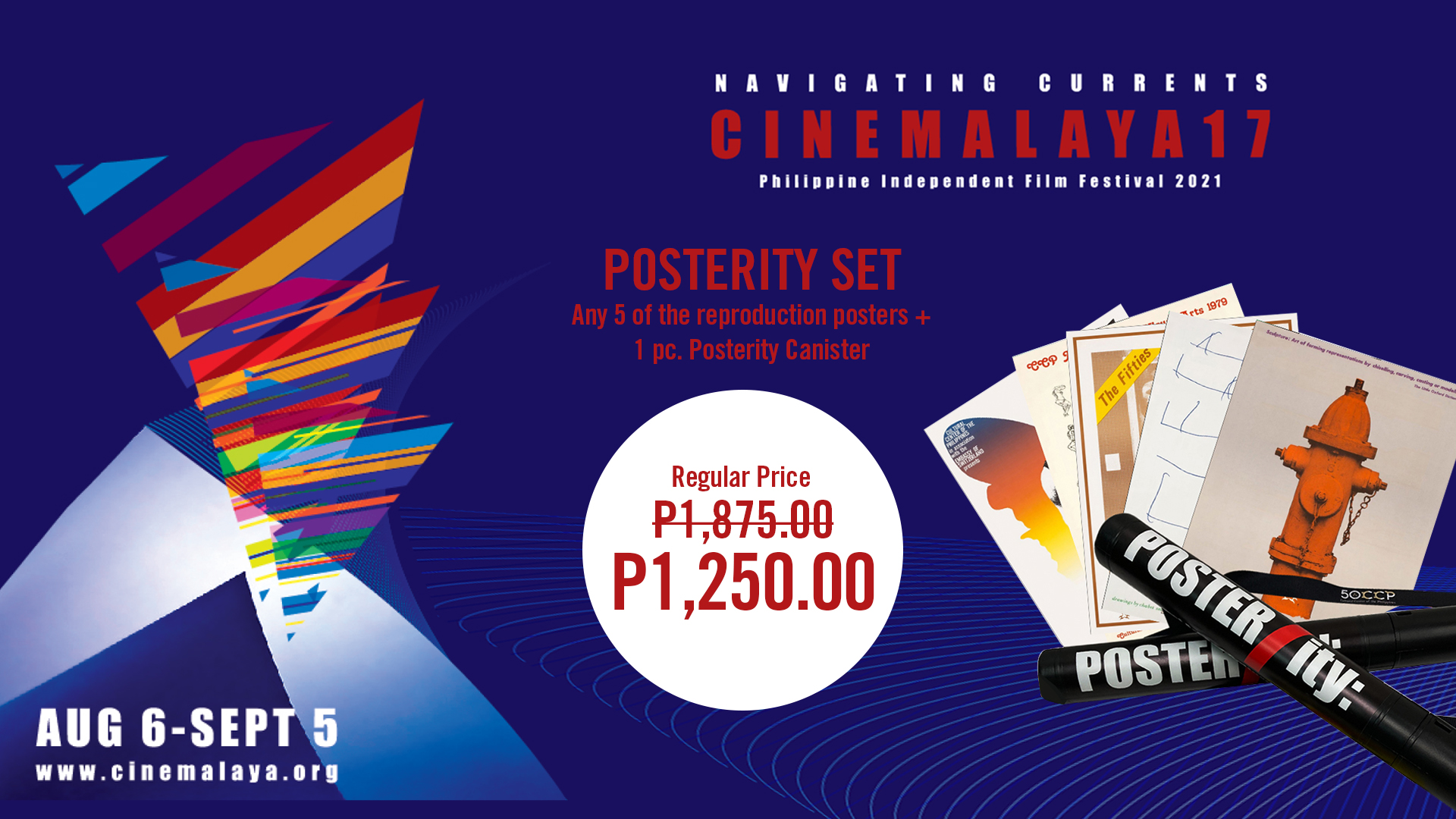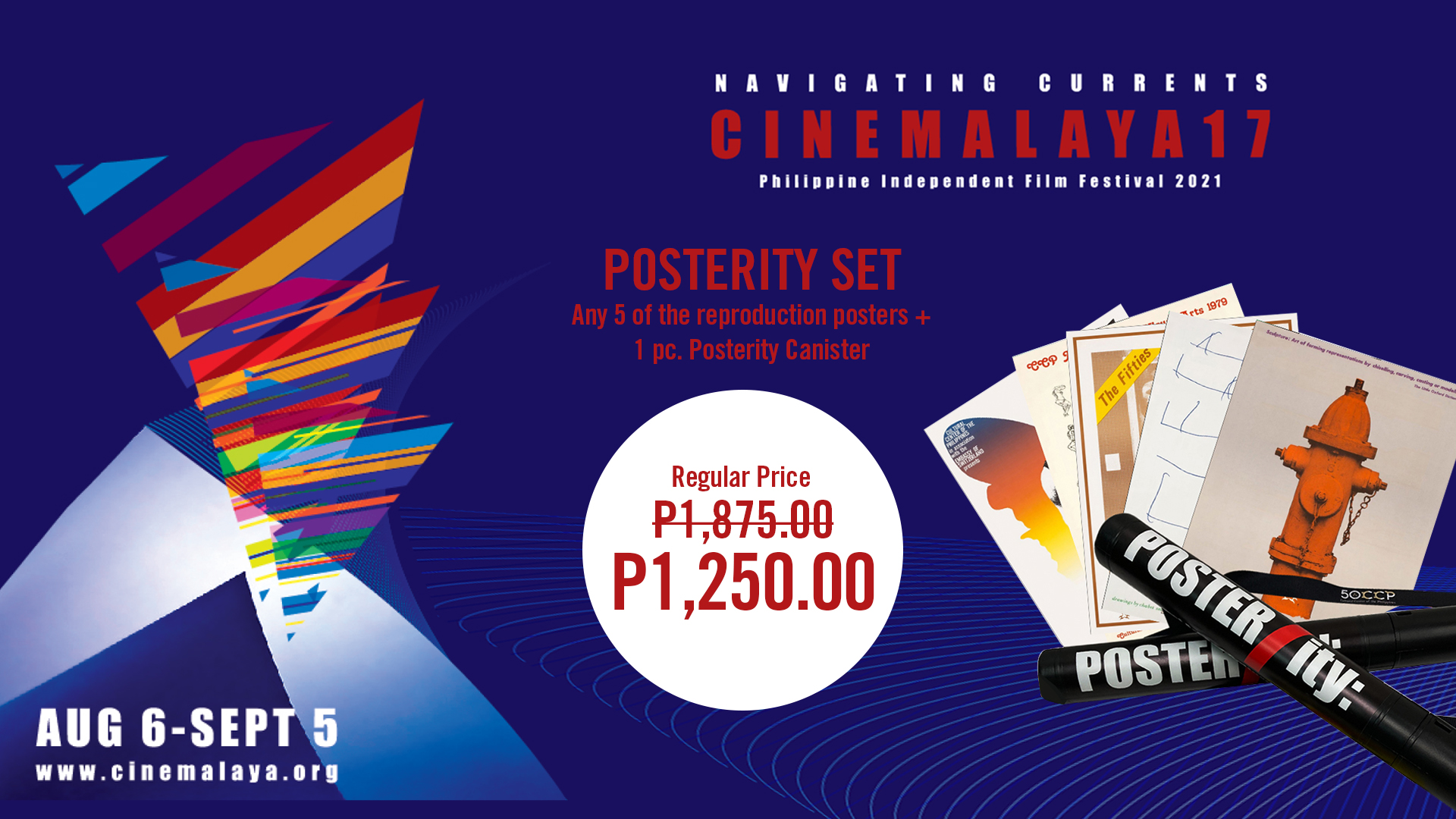 Posterity Set
Any 5 of the reproduction posters + 1 pc. Posterity Canister
1. Sculptures
2. Drawing by Chabet
3. The Fifties
4. CCP Annual for the Visual Arts
5. Swiss Chamber Ballet Conference
6. Alice Reyes
7. Arts in the CCP 1970-1975
8. The Warsaw National Philharmonic
9. Asian Mobile Exhibit Art & Photography
To view the image and details of each poster, please check our catalogue at https://bit.ly/PosterityPosters
Price: 1,250 pesos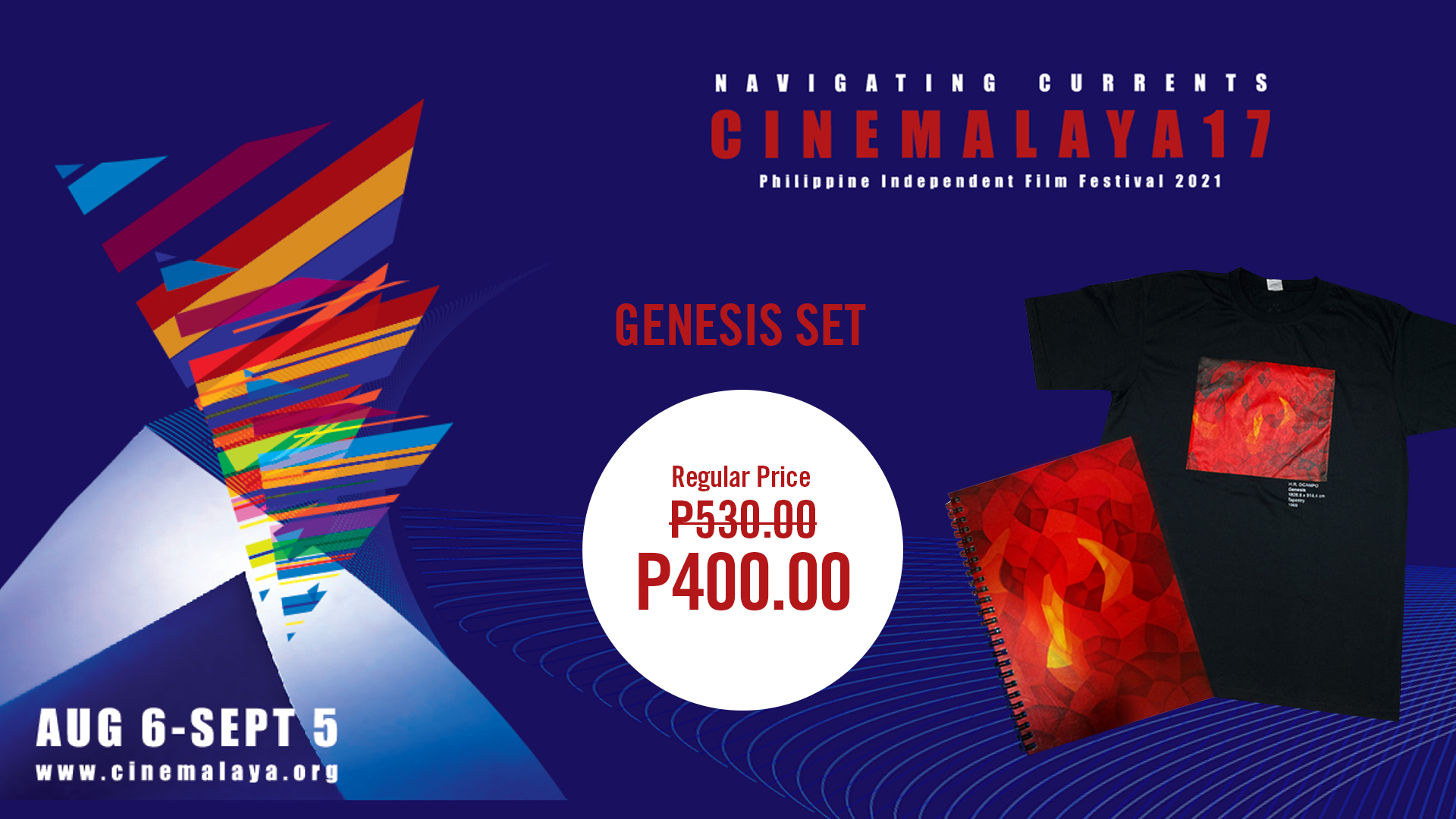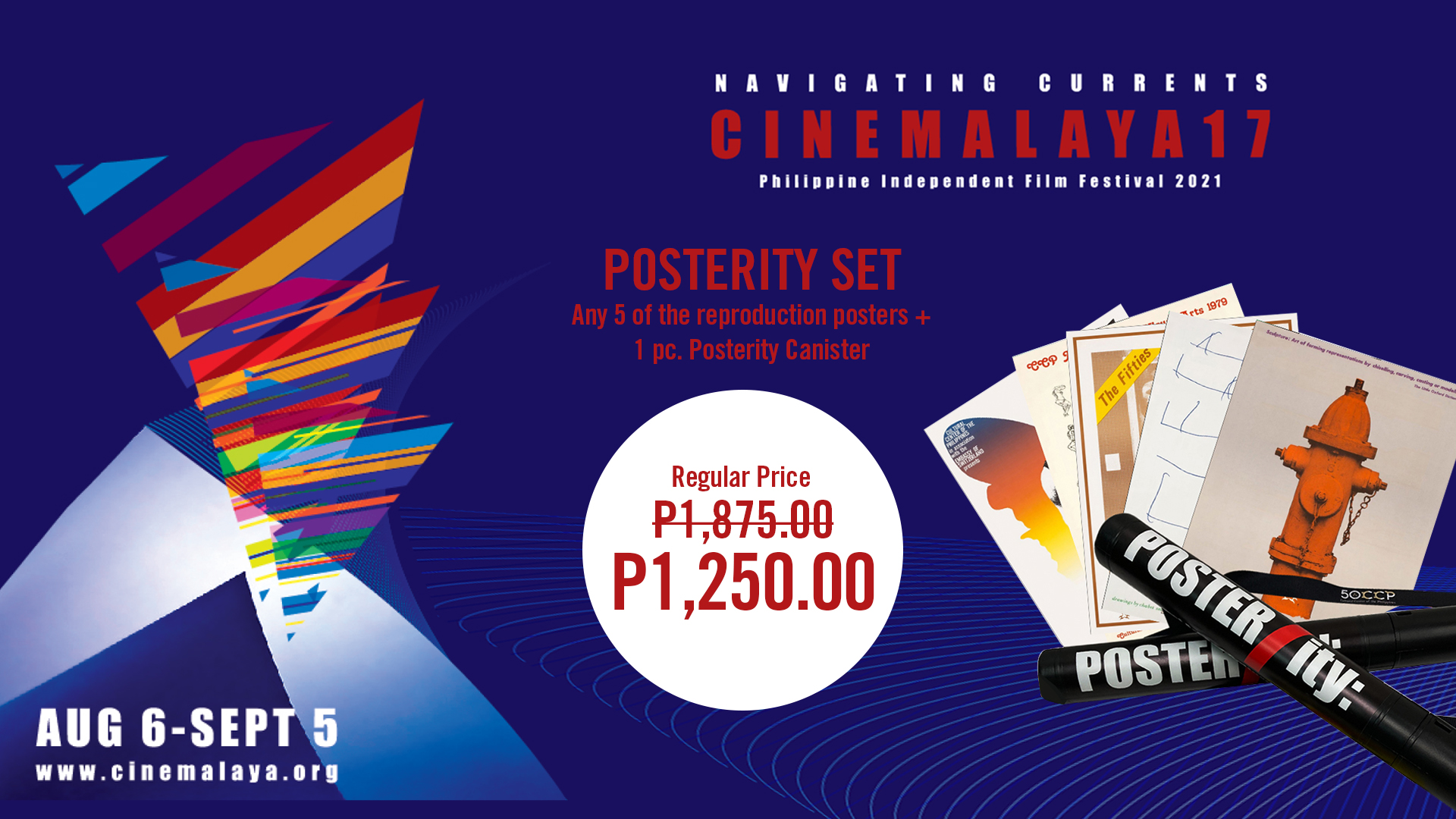 Set of Genesis memorabilia comprising of T-shirt and the CCP limited edition notebook. "Genesis" (1968) is a famous painting of Hernando Ocampo, a National Artist for Visual Arts.
Price: 400 pesos