"Sinasabi ko lang sa mga bagong direktor na gawin nila ang pelikulang gusto nilang gawin. Bigyan nila ito ng sapat na panahon at pag-iisip."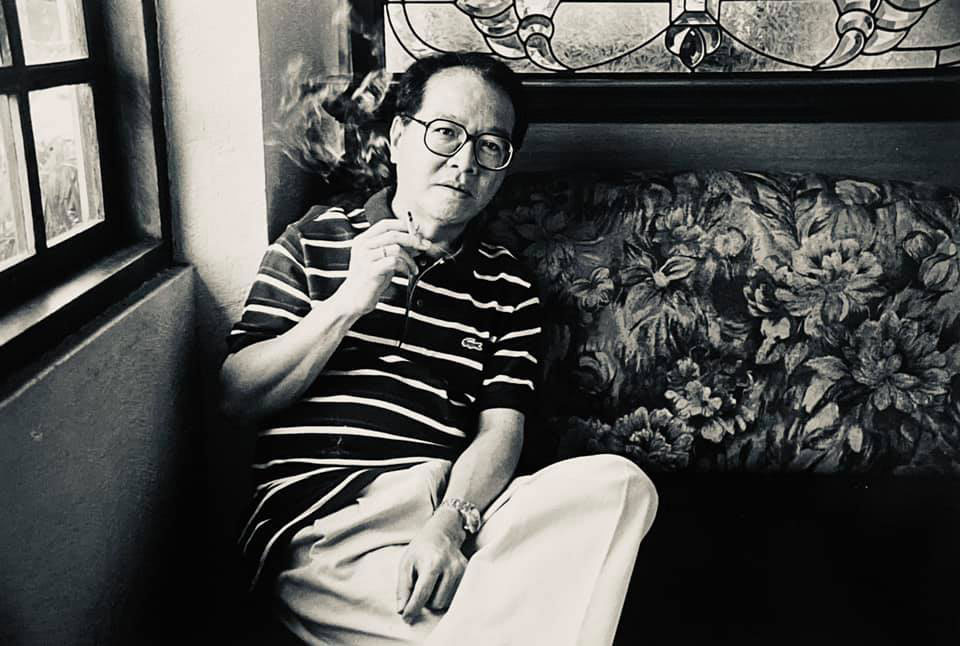 Born Carmelo Tan Chionglo on July 16, 1946 to Jose Chionglo, Sr. and Dominga Tan, Mel Chionglo went to the Ateneo de Manila University (Loyola Heights campus) for his humanities degree. Since there was no film degree offered in the Philippines at that time and with the urging of his teacher, National Artist Rolando Tinio, Chionglo went to study acting and directing at the New York Academy of Theatrical Arts, and took courses at the Stella Adler Studio and the Lee Strasberg Theatre and Film Institute.
Upon his return in 1976, he got to work as a production designer for Itim, a film of Mike de Leon who was his classmate in Ateneo. In an interview, he listed Itim, Gumising Ka…Maruja (directed by Lino Brocka, 1978), Ikaw Ay Akin (directed by Ishmael Bernal, 1978), Salawahan (directed by Ishmael Bernal, 1979) and Aguila (directed by National Artist Eddie Romero, 1980) as his personal favorites when it came to his production design work.
The Filipino Academy of Movie Arts and Sciences (FAMAS) recognized his work in Itim and conferred on him the Best Production Design award. Gawad Urian Award also recognized his work on Ikaw Ay Akin for Best Production Design. He was nominated in the Gawad Urian Award in the same category for Gumising Ka…Maruja and Salawahan. Other films which garnered the nomination nod for his production design from the Gawad Urian Award include Kung Mangarap Ka't Magising (directed by Mike de Leon, 1977) and Ina, Kapatid, Anak (directed by Lino Brocka, 1979).
For his directorial role, he enthused the following as special to him: Lucia (1992), Sibak: Midnight Dancers (1994), Sinner or Saint (1984), Lagarista (2000) and Lauriana (2013).
Chionglo received the award for Best Film in the 1992 London Environmental Film Festival for Lucia, a telemovie that featured Lolita Rodriguez. Lucia was also on the nomination roster of the following international bodies: the Tokyo Global Film Festival, the Wildscreen Festival (Bristol) and One World Broadcasting Trust Awards.
Sibak: Midnight Dancers, the first in a trilogy of gay-themed movies where Ricky Lee wrote the films' screenplays, was shown in the 1994 Toronto International Film Festival (TIFF) and made the rounds in the United States, Japan, Spain and the Czech Republic. The Berlin International Film Festival and the Los Angeles Asia Pacific Film Festival showcased Burlesk King, the second in the series, which had its release in 1999. Burlesk King and Twilight Dancers, the last in trilogy, both had screenings at the TIFF and the Chicago International Film Festival.
Lagarista, which featured Piolo Pascual in the leading role, likewise went through the international film fest circuit in Toronto, Chicago, Busan and Hong Kong. His later films include Bente (2009), Lauriana (2013), and Iadya Mo Kami (2016). His last film Iadya Mo Kami won the Special Jury Prize in the World Premieres Film Festival in 2016. In the same year, the PMPC Star Award for Movies recognized his contributions to Philippine cinema with the Ulirang Alagad ng Pelikula sa Likod ng Kamera Lifetime Achievement Award.
Outside his work in the movies, Chionglo was also involved in the creation of the Directors' Guild of the Philippines, Inc. (DGPI) where he was among its founding members. He also worked as a board member of the Movie and Television Review and Classification Board (MTRCB). In 2014 to 2019, he was the Chairman of the Cinemalaya Competition and Monitoring Committee.
To honor Chionglo's legacy and service to the film community, the 2021 Cinemalaya is screening his directorial debut Playgirl (1981), Lagarista (2000), and Lauriana (2013).
FILMOGRAPHY
Film Director
2016 Iadya mo kami
2013 Lauriana
2009 Bente
2006 Twilight Dancers
2003 Xerex
2002 Two Timer
2002 Kapalit?
2000 Lagarista
1999 Malikot na mundo
1999 Burlesk King
1998 Mapusok
1997 Isinakdal ko ang aking ina
1996 Lahar
1995 Tagos sa laman
1994 Muntik na kitang minahal
1994 Sibak: Midnight Dancers
1994 Loretta
1993 Disgrasyada
1992 Lucia
1991 Kung tayo'y magkakalayo
1991 Ubos na ang luha ko
1991 Pakasalan mo ako
1990 I Want to Live
1990 Started with the Heart
1990 Dyesebel
1989 Hot Summer
1988 Babaeng Hampaslupa
1987 Sinta mahalin mo ako
1987 Paano Kung Wala Ka Na?
1987 Remember Me, Mama
1986 Nasaan Ka Nang Kailangan Kita
1985 Company of Women
1985 Bomba Arienda
1984 Teenage Marriage
1984 Dear Mama
1984 Sinner or Saint
1983 I Love You, I Hate You
1983 Summer Holiday
1982 Anak
1981 Playgirl
Television Director
1999-2001 Rio del Mar (TV Series)
2000 Maalaala Mo Kaya (TV Series)
Production Designer
1980 Temptation Island
1980 Kasal?
1980 Aguila
1979 Salawahan
1979 Ina, Kapatid, Anak
1978 You Are Mine
1978 Lagi na lamang ba akong babae?
1978 Gumising ka… Maruja
1977 Moments in a Stolen Dream
1977 Walang Katapusang Tag-araw
1976 Itim
Sources: CCP Encyclopedia of Philippine Art, IMDB, iffr.com, Mell T. Navarro's interview with Mel Chionglo posted on Facebook.
Share This Story