MAIN PRODUCTION CREW
Director: Adilkhan Yerzhanov
Screenwriter: Adilkhan Yerzhanov, Roelof-Jan Minneboo
Producer: Olga Khlasheva, Serik Abishev
Executive producer: Akan Satayev, Ernar Kurmashev
Director of Photography: Aydar Sharipov
Music Scorer: Galymzhan Moldanazar
Editor: Adilkhan Yerzhanov
Sound Designer: Galymzhan Moldanazar
Production Designer: Yermek Utegenov
Main Cast:
Daniar Alshinov (Bekzat), Teoman Khos (Pukuar), and Dinara Baktybaeva (Ariana)
Logline
A boy is killed in an aul (Kazakh village). Detective Bekzat wants to end an investigation quickly: a crime perpetrator is already found by local police officers after all.
Short Synopsis
A boy is killed in Aul (Kazakh village). Detective Bekzat wants to wrap the investigation quickly since a phoney suspect is already "caught" by local police officers. But when a journalist from the city comes to supervise the case, everything falls apart. Now Bekzat for the first time in his career must conduct a real investigation, following all the necessary procedures.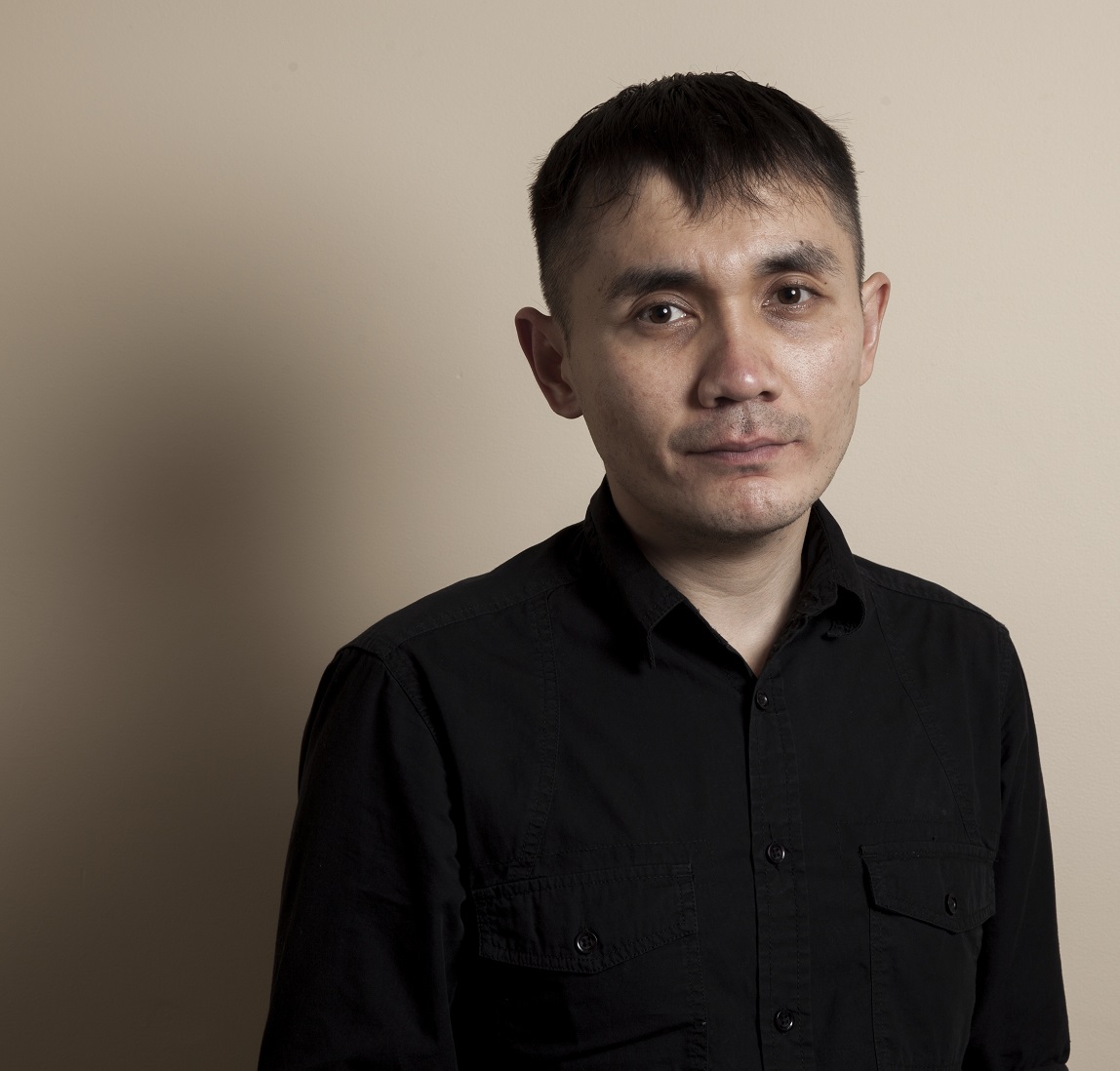 Directors' Profile
Adilkhan Yerzhanov is a multi-awarded film director and scriptwriter, and one of Kazakhstan's foremost filmmakers. He has participated in the official selection of Festival de Cannes for The Owners in 2014 and then again in 2018 for The Gentle Indifference of the World in 2018 for the Un Certain Regard Section. A familiar awardee at the Asia Pacific Screen Award or APSA (considered as the region's Oscars), he received the Best Screenplay and Best Feature Film in 2018 for The Gentle Indifference of the World.
A Dark, Dark Man is proving to be his most acclaimed film to-date. He received the Achievement in Directing in the 2019 APSA; he was named Best Film Director at the 2020 Kinoshock Film Festival in Russia with Daniar Alshinov winning the Best Actor; he won the Best Director from the Kazakh Independent Critics' Choice Film Award also in 2020 where the film also bagged Best Drama Film, Best Actor, Best Actress, and Best Cinematography.
Director's Notes
Yes, it seems to me that with all the cynicism of the narrative, with all the cynicism of the protagonist, the thing that really makes filmmaking worth the effort is a sort of faith in something good, some kind of deep-rooted and hidden humanity, that we find in the hero. Despite the fact that Miranda rights sound absurd in the film, and this is ridiculous even for the main hero, there is still, somewhere, this quixotic feeling that there must be some kind of justice in the world, some kind of utopian ideal.
The notes are excerpted from the director's interview with Olya Sova published in barbican.org.uk regarding the film.  
Share This Story