MAIN PRODUCTION CREW
Director: Manijeh Hekmat
Screenwriter: Manijeh Hekmat, Mostafa Zandi
Producer: Manijeh Hekmat, Mahshid Ahangarani Farahani
Executive Producer: Daryosh Hekmat
Director of Photography: Sajjad Avarand
Music Scorer: Farshad Fozouni
Editor: Navid Tohidi
Sound Designer: Arash Ghasemi
Production Designer: Farhad Fozouni
Main Cast:
Reza Koolghani, Pegah Ahangarani, Amir Hossein Taheri, Mahdieh Mousavi
Logline:
How can those lightly-burdened on the shore know our plight?
Short Synopsis:
Bandar Band received the NETPAC Award at the 6th edition of the Ulju Mountain Film Festival in Ulsan, South Korea in April 2021. A literal and metaphorical road trip of a musical band that takes place within a day told through underpinnings of political and social commentaries in the visual signature that Manijeh Hekmat is known for. Mahla (Pegah Ahangarani) who is pregnant, her husband Amir (Amir Hossein Taheri), and their friend Navid (Reza Koolghani) compose the young hopefuls of Bandar Band.
The band is on the way to Tehran to compete at the Battle of the Bands in the evening. The film starts on a high note showing the main characters' excitement only to be dimmed as the story progresses. Their encounters with roadblocks upon roadblocks test their resolve to pursue the journey. External forces influence the characters as they go through different internal emotional states. The floods in the film reference the flash floods that took place in Iran in mid March to April 2019 that caused deaths and massive destruction in the country.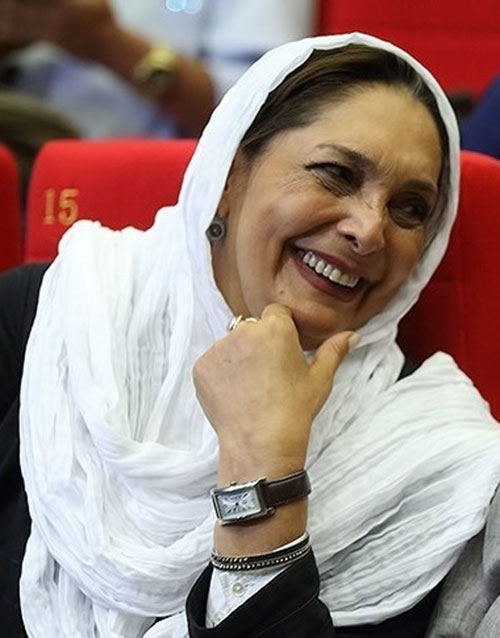 Directors' Profile
An important voice in Iranian cinema, Manijeh Hekmat is a director, producer and writer. She started her film journey in 1980 as an assistant director and designer. In 2002, after her extensive immersion with the topic, she directed the groundbreaking Women's Prison. The challenges she faced before, during and after the filming process of her first feature film were balanced by the acclaim that it had garnered with its participation in more than 80 international film festivals, and as a recipient of seven awards. During this time, the filmmaker found herself threatened with incarceration because of Women's Prison.
A prolific artist, her filmography includes 11 films with Bandar Band as her latest offering. 
Director's Notes
The youth in my country basically live in their heads and in their dreams. In a way, when they encounter these social floods, these tumultuous situations, it's almost as if they are encountering a cement wall and a lot of times it breaks them. The film is an encounter between these dreams and the realities like the flood. I really hope that the youth in my country (as well as places similar to my country) will one day be able to live their dreams to the fullest especially if they are doing artistic endeavors.
The first idea for the film came to me about a year ago when I was in this café, and I saw these fathers and their daughters singing. This café was closed later on because women are not allowed to sing on their own. What stood out to me that time was that a lot of women from the provinces were coming to partake in this experience. When the floods came, it was a matter of bringing these two events together.
The notes are excerpted from a YouTube interview with Manijeh Hekmat in TIFF 2020 for Bandar Band.  
Share This Story