MAIN PRODUCTION CREW

Director: Venice Atienza
Producers: Fan Wu, Venice Atienza, Svemirko Film Productions
Co-producers: Moshe Ladanga, Katrin Maria Escay, Ninjadog Studios Inc., Svemirko
Audiovisual Art Productions
Editors: Anna Magdalena Silva Schlenker, Katrin Maria Escay
Directors of Photography: Venice Atienza, Moshe Ladanga
Sound Designer: Yannick Dauby
Sound Recordist: Fan Wu
Re-recording Mixer: Cheng Chou
Colorist: Mahak Gupta
Associate Producer: Clariz Labadlabad
Production Manager: Jennifer Lagman
Funded by: IDFA Bertha Fund Classic 2019, DMZ Docs, BODA Media Group
Supported by: Docs By The Sea 2018 and 2019, IDFA Project Space 2020, Visions du Réel 2020, Hong Kong Asia Film Financing Forum 2020
Subjects:
John Russel Rey Paño, Cleofe Betonio, Emibie Paño, Cresente Betonio and
Florecita Paño
Synopsis:
Twelve-year-old Reyboy lives in Karihatag, an isolated fishing village in the south of the Philippines. Every morning, the men set out to sea. Their daily catch is shared upon their return and the area close to the shore has been turned into an ecological safe haven for fish. In Karihatag, every boy grows up to become a fisherman. However, when the first rain falls, Reyboy will leave for the city to study.
In the Last Days at Sea, first-time director Venice Atienza joins Reyboy for his last summer at home. They spend the days watching the clouds change shape, and the nights looking up at the stars imagining life on Saturn. Reyboy shares the beauty he sees in the little things around him: the rocks, the crabs, the water. They talk about what it means to be home.
Nothing seems to happen on the surface. But slowly, the cracks in Reyboy's paradise start to appear. While the fishermen of Karihatag risk their lives as the yearly storms become increasingly dangerous due to climate change, Reyboy's goodbye to the only life he has ever known becomes imminent.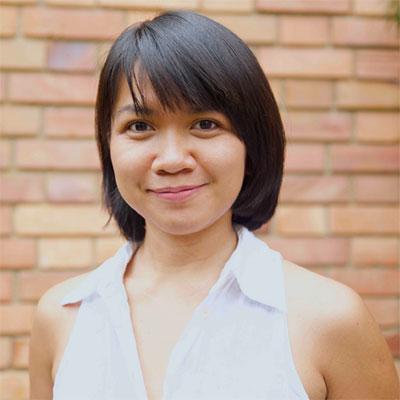 VENICE ATIENZA is a Filipino documentarist whose curiosity is observing how life transformations are carried out through everyday mundane actions. To create a space for author-driven documentaries, she co-founded Svemirko Film with Taiwanese filmmaker Fan Wu.
Atienza is an alumna of IDFAcademy, IDFA Project Space and the European MFA program DocNomads. Her first feature film, Last Days at Sea, is supported by the IDFA Bertha Fund, and won awards at Visions du Réel – Rough Cut Lab 2020, and DMZ Industry 2020. She is producing Fan Wu's first feature entitled XiXi. She's a member of DAE- Documentary Association of Europe. She lives between Manila and Mumbai.
Share This Story