MAIN PRODUCTION CREW

Director/Writer/Cinematographer/Editor/Producer: Adrian N. Manaois
Producer: Norwin Crespo
Production Manager: Ranz Gonzales
Production Coordinator: Adonis Coronacion
Post Production: Mar Del Rosario
Transcriber: Angela Ferrer Crespo
Acknowledgments: Mike Tiglao, Mikaela Tiglao, Richard Lazarte, Grace Pararuan, Father Chito Beltran, Rolan of Bacao Reforestation
Subjects:
Sitio Bacao, Rafael Tiglao
Short Synopsis:
Paraisong Bacao tells the story of Rafael, a 14-year-old Aeta who lives in a mountainous area that he considers paradise. Even at a young age, he realizes how hard their life situation is. Sitio Bacao in Palayan City, Nueva Ecija was chosen as a resettlement community for more than 1,000 families affected by the eruption of Mount Pinatubo in June 1991.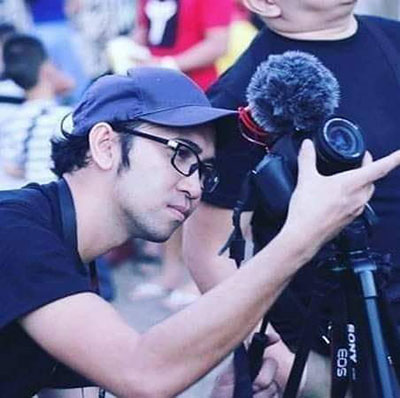 ADRIAN N. MANAOIS is an independent filmmaker, writer, director, cinematographer, photographer, graphics designer, editor, events organizer, talent and artist manager and TV talent coordinator. He started his love and passion for creative multimedia arts after he graduated with a Bachelor of Arts (AB) degree major in Mass Communication, magna cum laude, from the Wesleyan University – Philippines (WU-P).
His writing and production skills were developed when he worked as an Entertainment Programs catalog writer at ABS-CBN. After three years, he became part of GMA7's News and Public Affairs where he worked in the post production of the TV documentary film program Frontrow.
Manaois also worked with different film production companies as an Art Director. Most of his short films tackled timely and socially relevant contents, and most of them won numerous awards or became official entries in international competitions. He's also very passionate in creating music videos for more than a decade now.
Because of his passion for mass media and the creative arts, and in consistently producing socially relevant contents, he received The Outstanding Youth Novo Ecijanos (TOYNE) in 2013, the most prestigious award in Nueva Ecija.
Share This Story