by Mae Paner
70 minutes | Documentary | 2021 | PG13
From several immersion trips and in-depth interviews conducted by performance artist-activist Mae Paner and playwright Maynard Manansala emerge four characters, four monologues that each give a human face to the issue of extrajudicial killings (EJK).
A photojournalist transformed by the brutality he witnesses while covering the tokhang beat; a Zumba instructor haunted by her husband and son, both victims of summary killings; a cop who lives the double life of law enforcer and lawless hitman; and a young girl lighting candles in the "Tokhang Wall" of a Manila cemetery as she reminisces about acquaintances and loved ones, EJK victims all.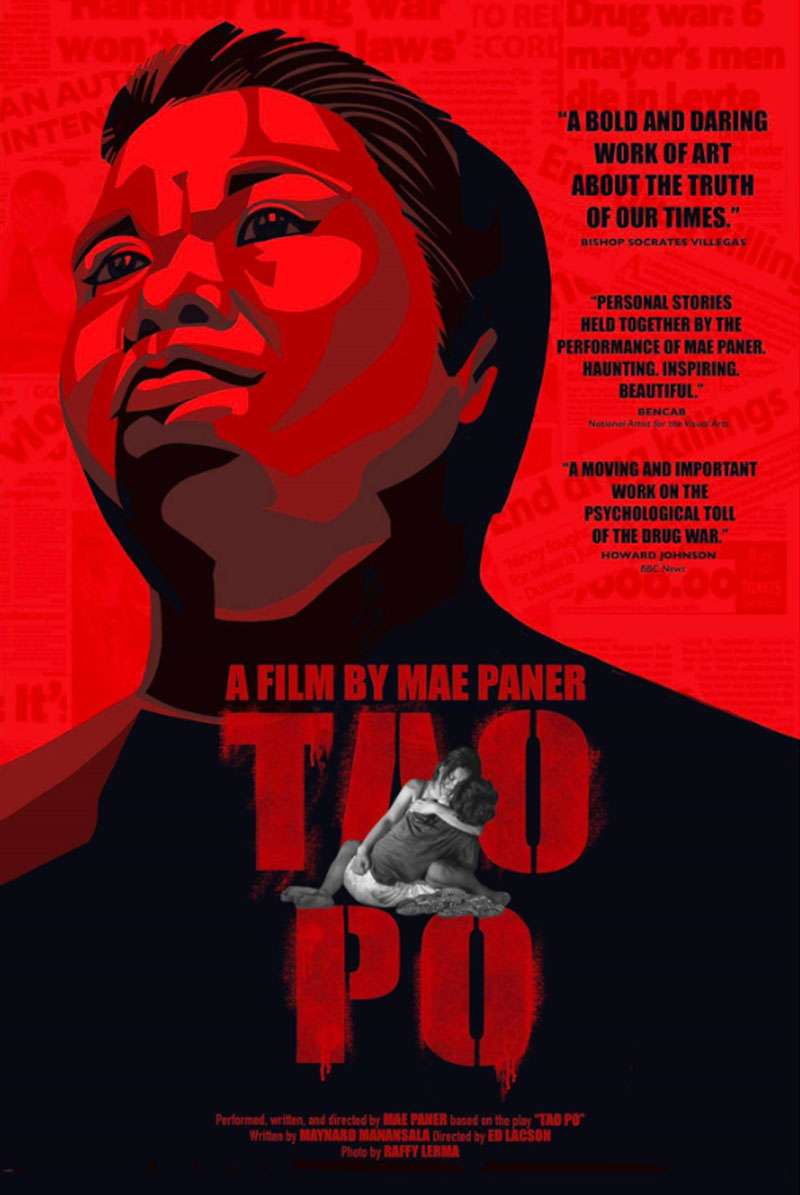 Film Stills
MAJOR CREDITS:
Cast/Subject: Mae Paner
PRODUCTION:
Director/Producer: Mae Paner
Playwright: Maynard Manansala
Creative Consultant: Rody Vera
Creative Consultant: Moira Lang
Assistant Director: Baby Ruth Villarama
Editor: Chuck Gutierrez
Lights Designer for Stage: Katsch Katoy
Lights Designer for Film: Boy Yñiguez
Photographer: Raffy Lerma
Project Manager/Stage Manager: Pat Gascon
Assistant Project Manager/Assistant Stage Manager: Patchot Festejo
Assistant Stage Manager: Kyle Confessor
Assistant Lights Designer for Stage and Film: Charlotte Job Despuez
Camera Operators: Aki Pantaleon, Jibon Larin, Gabriel David and Joshua Salvosa
Sound: WildSound Studios Inc.
Sound Engineers: Andrea Teresa Idioma, Albert Michael Idioma
Sound Recordist: Gerald Guardiano
Colorists: Jonathan Gervacio, Gen Sarabia
Food Supplier: KAWAPilipinas Cummunity Kitchen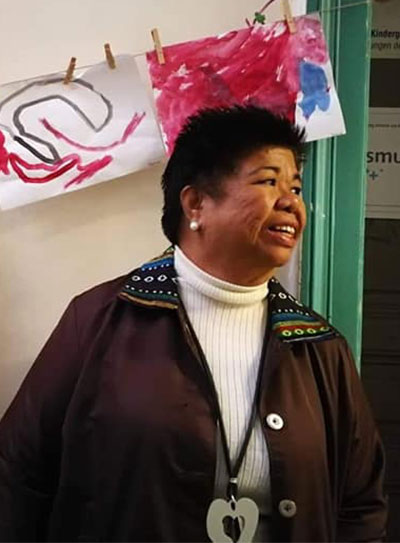 MAE PANER, also known as Juana Change, is a political activist, producer, author and an award-winning actress. She is more popularly known as Juana Change. She appeared in several TV teleseryes and movies including Juana C. The Movie, Lav Diaz's Norte, Ang Babaeng Humayo, among many others. Her hilarious and convincing portrayal as a lesbian-playing "lover" in the charming comedy Si Chedeng at si Apple earned her the Best Supporting Actress plum in the 2017 Cinema One Originals Film Festival.
Paner as Juana Change represents different characters based on the current political climate in the Philippines. The Philippine Educational Theater Association (PETA) during its 50 anniversary in 2017 awarded her a citation for continuing its vision towards social justice for all and genuine change.
Share This Story