MAIN PRODUCTION CREW

Directors/Producers: Joanna Reyes, Cristy Linga, Ja Turla
Editor: Ja Turla
Co-directors: Albert Oczon, Aldrech Atencio, Ana Gracia Tumolva, Angelica Malitao, Ara Viaga, Bianca Canlas, Cheri De Los Reyes, Christine Pagaduan, Chrysler Cabalo, Christy Tuazon, Daby Atencio, Darlene Turla, Djoanna San Jose, Dominic Cortes Piodos, Elaine De Guzman, En Gallardo, Ferdee Marcelo, Gerald Oliva, Gideon Turla, Gloria Turla, Glory Moralidad, Jane Fronda, Jay Phil Dangeros, Jaybee Penafiel, Jessica Tabilin, John Paul Grabador, Joyco Daylo, Julius Israel Turla, Kari Reyes, Keeper Villalon, Laura Baeyens, Lucky Turla, Marichu Aznar Requintel, Melanie Ponerta, Nora Lucero, Novie Grace Jayme, Ram Ram Sevillena, Ramil Tuazon, Randy Selga, Rodelia Visico, Roland Abraham, Ruth Ethel Baquiran, Sanilyn Cudal, Sasa Cabalquinto, Vanessa Joy Mapalo, Virginia Fronda, Wendy Rina Bravo-McThomas, Yman Ymata and Zammera Atencio
Music: "Mass Testing" music and performed by Cail Sagum Villar, "Hugas Kamay" lyrics and performed by Dominic Cortes Piodos, "Diwa" music and performed by Eman Genuino
Subjects:
Albert Oczon, Aldrech Atencio, Ana Gracia Tumolva, Angelica Malitao, Ara Viaga, Bianca Canlas, Cheri De Los Reyes, Christine Pagaduan, Chrysler Cabalo, Christy Tuazon, Daby Atencio, Darlene Turla, Djoanna San Jose, Dominic Cortes Piodos, Elaine De Guzman, En Gallardo, Ferdee Marcelo, Gerald Oliva, Gideon Turla, Gloria Turla, Glory Moralidad, Jane Fronda, Jay Phil Dangeros, Jaybee Penafiel, Jessica Tabilin, John Paul Grabador, Joyco Daylo, Julius Israel Turla, Kari Reyes, Keeper Villalon, Laura Baeyens, Lucky Turla, Marichu Aznar Requintel, Melanie Ponerta, Nora Lucero, Novie Grace Jayme, Ram Ram Sevillena, Ramil Tuazon, Randy Selga, Rodelia Visico, Roland Abraham, Ruth Ethel Baquiran, Sanilyn Cudal, Sasa Cabalquinto, Vanessa Joy Mapalo, Virginia Fronda, Wendy Rina Bravo-McThomas, Yman Ymata and Zammera Atencio
Short Synopsis:
Yugto is a short documentary of the lives of Filipinos during the COVID-19 pandemic. Shot by various and willing Filipinos during the onset of the country's General Community Quarantine, Yugto showcases sneak peeks into their struggles, hopes, and transformations.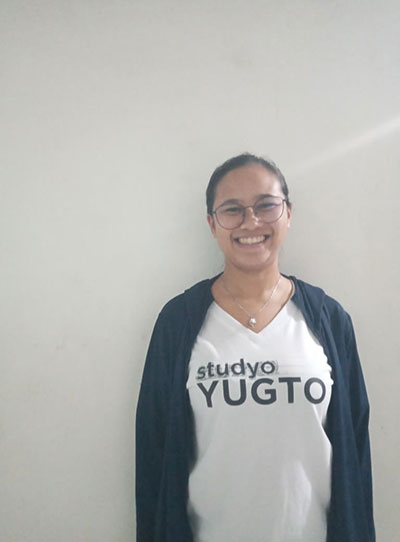 JOANNA REYES is a film enthusiast from Baguio City. She doesn't have a lot of experience in filmmaking save for her high school microshort films that she has buried in deep space where no one, hopefully, would find them. Despite her lack of experience, making films has been Joey's lifelong dream. She is currently an ecologist in Subic Bay where she works with both the environment and the indigenous communities.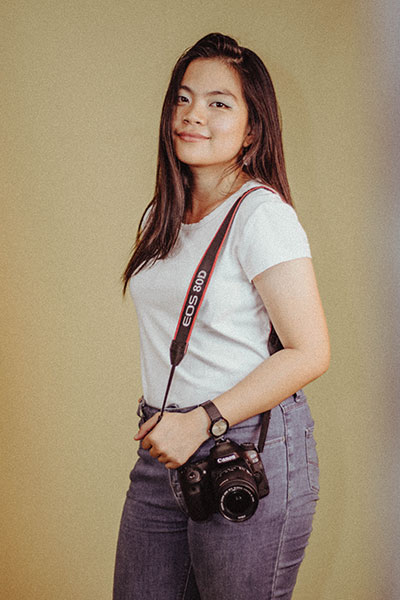 Co-director and writer CRISTY LINGA is a photographer, art enthusiast, and a frustrated filmmaker. She is a writer, editor, and promo producer for brands and television programs. She finished her Bachelor of Arts in Communication at the University of the Philippines – Baguio campus where her love for film and art was born.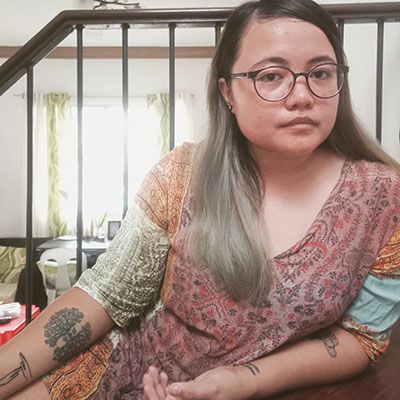 JA TURLA is a multimedia artist from Northern Samar and is currently based in Imus, Cavite. She is a graduate of Communication from the University of the Philippines – Baguio campus and has completed a specialist course on multimedia arts at the CIIT College of Arts and Technology. Before working on the documentary Yugto, she was involved with art organizations that advocate for mental health and well-being in the Philippines. She is also a multidisciplinary artist delving into the mediums of photography, videography, animation, digital manipulation, and the traditional art of hand embroidery. She uses these mediums as platforms to produce visual narratives that depict the social and political climate of the country. Yugto is her first documentary.
Share This Story