ANG DUYAN NG MAGITING
by DUSTIN CELESTINO
120:00 minutes | Drama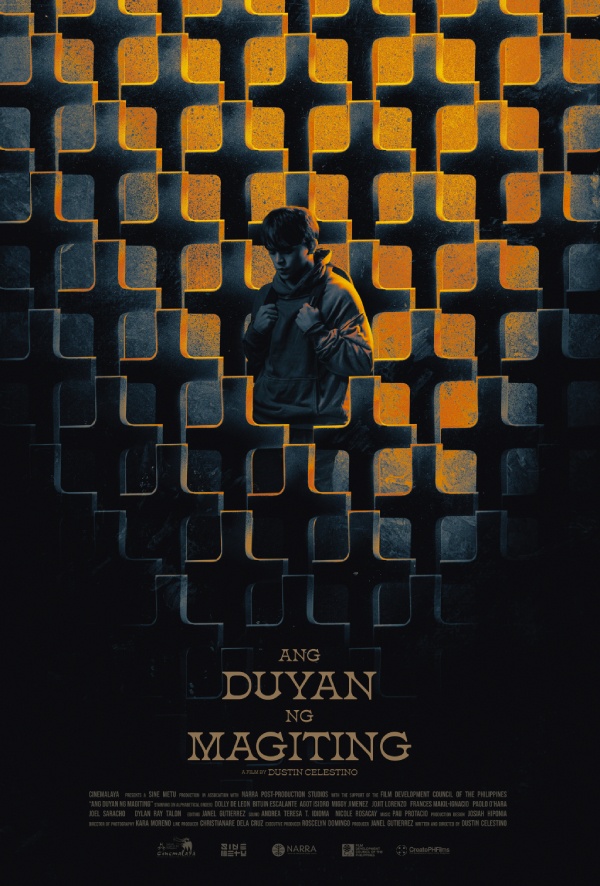 FILM SCHEDULE
August 5, 2023 6:15 PM Philippine International Convention Center (PICC)

August 6, 2023 3:30 PM Philippine International Convention Center (PICC)

August 6, 2023 8:00 PM Ayala Malls

August 7, 2023 12:30 PM Ayala Malls

August 8, 2023 3:30 PM Ayala Malls

August 9, 2023 12:45 PM Philippine International Convention Center (PICC)

August 9, 2023 8:00 PM Ayala Malls

August 10, 2023 3:30 PM Philippine International Convention Center (PICC)

August 11, 2023 9:00 PM Philippine International Convention Center (PICC)

August 11, 2023 8:00 PM Ayala Malls

August 12, 2023 6:15 PM Philippine International Convention Center (PICC)

August 12, 2023 5:30 PM Ayala Malls
CAST
Dolly de Leon, Bituin Escalante, Agot Isidro, Miggy Jimenez, Jojit Lorenzo, Frances Makil-Ignacio, Paolo O'Hara, Joel Saracho, Dylan Ray Talon
PRODUCTION
DIRECTOR/SCREENPLAY – Dustin Celestino
EDITOR – Janel Gutierrez
DIRECTOR OF PHOTOGRAPHY – Kara Moreno
MUSIC SCORER – Pau Protacio
SOUND DESIGN – Andrea Teresa T. Idioma, Nicole Rosacay
PRODUCTION DESIGNER – Josiah Hiponia;
EXECUTIVE PRODUCER – Roscelyn Domingo, Janel Gutierrez
LOGLINE
A collection of interwoven stories about life and violence in the Philippines, following a college professor, a university chancellor, a social worker, a police chief, two students, two mothers, and a lawyer.
SYNOPSIS
Jose, a student, leaves his mother a letter to inform her that he's leaving home to learn why people decide to join the underground movement. His decision reaches Michael, the chancellor of the university where he studies. Michael invites Jose's professor, Victor, to his home to ask him if he had anything to do with Jose's decision. They get into a heated argument and Victor's principles and courage are put in question. After a few days, news reaches Victor that Jose is missing; rumored to have been executed by the renegade Police Chief, Gabriel Ventura. Victor sees this as an opportunity for him to prove his principles about nationalism and patriotism. He plots to murder Gabriel as a means to provide justice for Jose.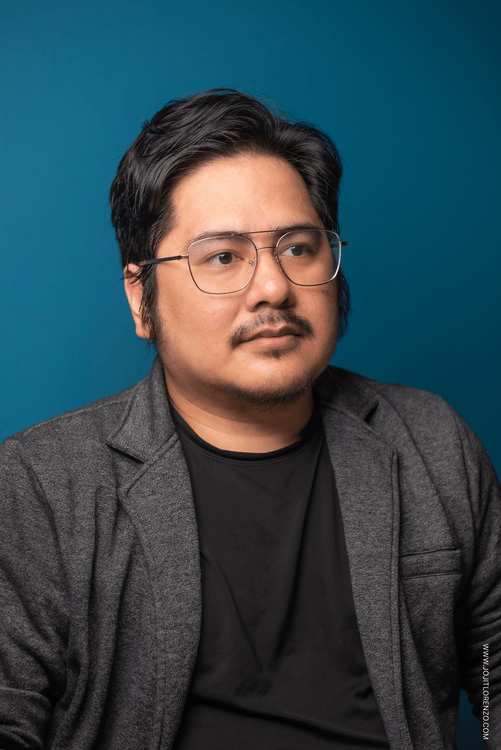 FILMMAKER'S PROFILE        
DUSTIN CELESTINO is a filmmaker, playwright, and educator. His debut feature film Utopia (2019) was the Jury Prize winner of the C1 Originals 2019 Film Festival, for which he was nominated for Best Director and Best Screenplay.
Since 2017, he has received 3 first prize awards and a third prize award from the Carlos Palanca Awards, winning in both the English (2) and Filipino (2) divisions of the full-length play category. From 2018-2023, his one-act plays Mga Eksena sa Buhay ng Kontrabida, Doggy, and Fermata have been featured in the Virgin Labfest, the biggest theatre festival in the Philippines. He teaches screenwriting at the De La Salle – College of Saint Benilde.
DIRECTOR'S NOTES
"Ang Duyan ng Magiting" is a film about grief. It is a contemplation and a meditation on the agony of an entire nation. The film grieves for the courageous men and women who have suffered in the name of nation and nationalism. As one of the characters in the film asserts, "In the cradle of the brave, many sleep, but no one wakes."
Our film is a cautionary tale. It is an appeal to listen to the better angels of our nature; a call for reason, empathy, and patience.
It is a reminder that all this pain and anger we feel comes from a sincere, but wounded place. It is my hope that the acknowledgement of this pain can help us all heal from the shared trauma we suffered – because of the cruelty and bloodshed we collectively witnessed and endured – in the last few years of our nation's recent history.
FILM STILLS
BEHIND THE SCENES
Share This Story