AS IF IT'S TRUE
by John Rogers
105:00 minutes | Romance, Drama | R-13 | Strong Language, Sex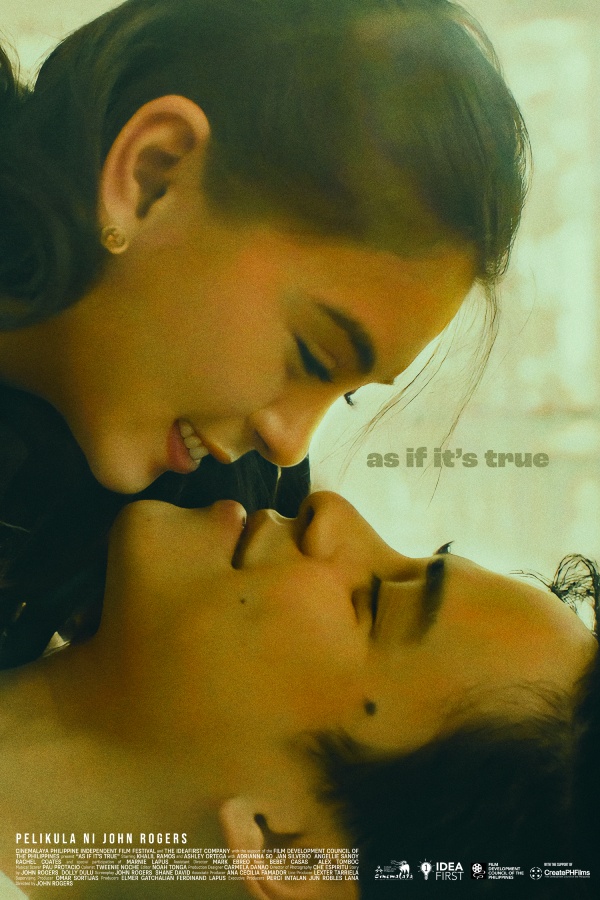 FILM SCHEDULE
August 5, 2023 12:45 PM Philippine International Convention Center (PICC)

August 5, 2023 8:00 PM Ayala Malls

August 6, 2023 10:00 AM Philippine International Convention Center (PICC)

August 7, 2023 5:30 PM Ayala Malls

August 8, 2023 9:00 PM Philippine International Convention Center (PICC)

August 9, 2023 3:30 PM Ayala Malls

August 9, 2023 8:00 PM Ayala Malls

August 10, 2023 3:30 PM Philippine International Convention Center (PICC)

August 11, 2023 3:30 PM Philippine International Convention Center (PICC)

August 12, 2023 3:30 PM Philippine International Convention Center (PICC)

August 12, 2023 3:30 PM Ayala Malls

August 13, 2023 5:30 PM Ayala Malls
CAST
Khalil Ramos, Ashley Ortega, Adrianna So, John Silverio, Angellie Sanoy, Rachel Coates, Marnie Lapus
PRODUCTION
DIRECTOR – John Rogers
SCREENPLAY – John Rogers, Shane David
EDITOR – Noah Tonga
DIRECTOR OF PHOTOGRAPHY – Che Espiritu
MUSIC SCORER – Pau Protacio
SOUND DESIGN – Bebet Casas, Alex Tomboc
PRODUCTION DESIGNER – Carmela Danao
EXECUTIVE PRODUCER – Perci Intalan, Jun Robles Lana
LINE PRODUCER – Lexter Tarriela
LOGLINE
A fading social media influencer and a struggling musician exploit each other in a not-so- fake relationship.
SYNOPSIS
Gemma Stone is a social media influencer/content creator who's burning out from trying to maintain the interest of her followers. She meets James, a struggling musician suffering from depression. They enter into a relationship with the mutual intent to capitalize on the other. Gemma uses James for content by presenting him as a perfect aspirational romantic partner, while James leeches off Gemma's wealth and connections to further his own music career. But, as time passes, their intentions don't pan out as they expect and a blur forms between real love and exploitation.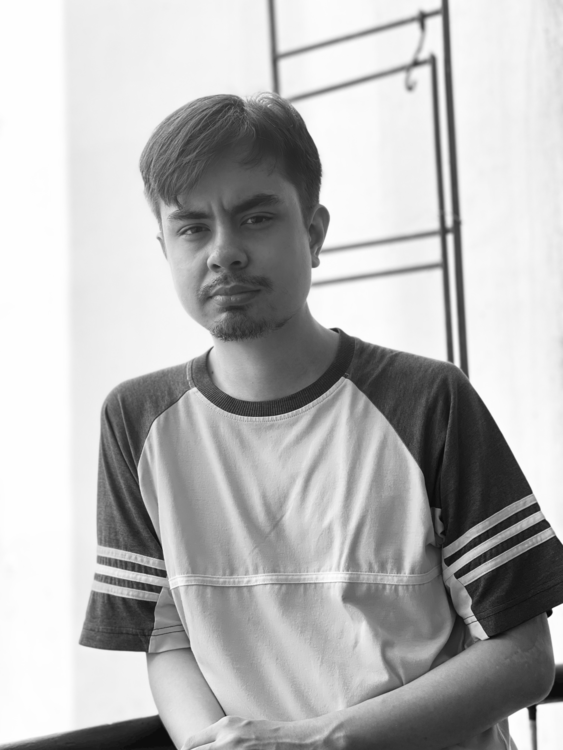 FILMMAKER'S PROFILE        
JOHN ROGERS is a freelance video editor and writer. He is one of the writers for the streaming television series Lyric and Beat on iWantTFC. His short film Dana Jung (2019) was part of the 2019 Sinag Maynila film festival short film selection.
DIRECTOR'S NOTES
The story of As if it's True started out as a simple premise of a friends with benefits kind of situation, but in the lens of internet fame and influencer culture.
A full-on transactional relationship. The exploration of a romantic relationship being built as a brand.
As years when on, how I saw the story constantly changes until I fully imprinted myself into the character of Gemma. She became the embodiment of my insecurities, fears and hopes. Through her was my own lens of how I saw the relationships I have in my life; especially my parent's rather complicated relationship.
When does love become conditional and unconditional? Is unconditional love even practical?
Even after writing the story for almost 5 years, I still don't have answers towards anything. But, I still love coming back to Gemma's headspace like it's my own diary.
FILM STILLS
BEHIND THE SCENES
Share This Story