ANGKAS
The Backride
by RAINERIO C. YAMSON II
90 minutesTRT | Drama, Magical Realism | R-13 | Strong Language, Nudity, Violence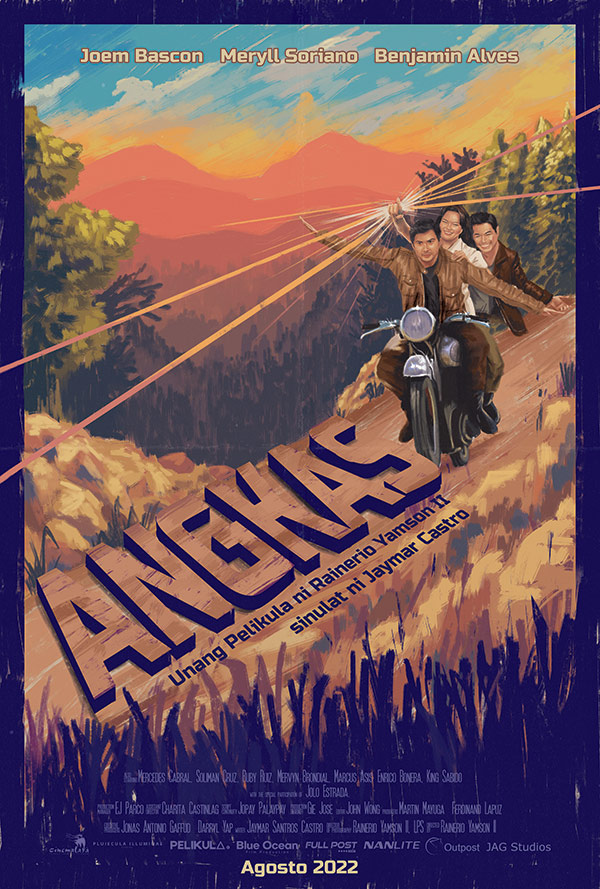 FILM SCHEDULE
August 6, 2022 3:30 PM Tanghalang Huseng Batute (THB)

August 8, 2022 9:00 PM Main Theater

August 10, 2022 11:30 AM SM Cinemas

August 10, 2022 6:15 PM Tanghalang Huseng Batute (THB)

August 12, 2022 3:30 PM Main Theater

August 12, 2022 8:30 PM Ayala Cinemas

August 13, 2022 7:00 PM SM Cinemas

August 15, 2022 3:50 PM Ayala Cinemas
Leo is not just an ordinary habal-habal driver. He is the resident ambulance and delivery man in a remote village in Compostela Valley who is hired to transport the dead down the mountain. One day, his estranged friend Miguel appeared on his doorstep and insisted to join Leo in fetching the corpse of Ditas, their childhood friend who is a rebel pursued by the military. As Leo and Miguel embark on a dangerous journey in a habal-habal, their fragile friendship will be tested, and they will encounter danger only to be saved by an unlikely hero.
CAST
Joem Bascon, Benjamin Alves, Meryll Soriano, Jolo Estrada (special participation)
PRODUCTION
DIRECTOR Rainerio C. Yamson II
SCREENPLAY Jaymar Castro
EDITOR John Wong
DIRECTOR OF PHOTOGRAPHY Rain Yamson II, LPS
MUSICAL SCORER Gie Shock Jose
SOUND DESIGNER Gie Shock Jose
PRODUCTION DESIGNER Gie Shock Jose
PRODUCERS Martin Mayuga, Ferdy Lapuz
EXECUTIVE PRODUCERS Jonas Gaffud, Darryl Yap, Betsy Quisumbing, Precy Ejercito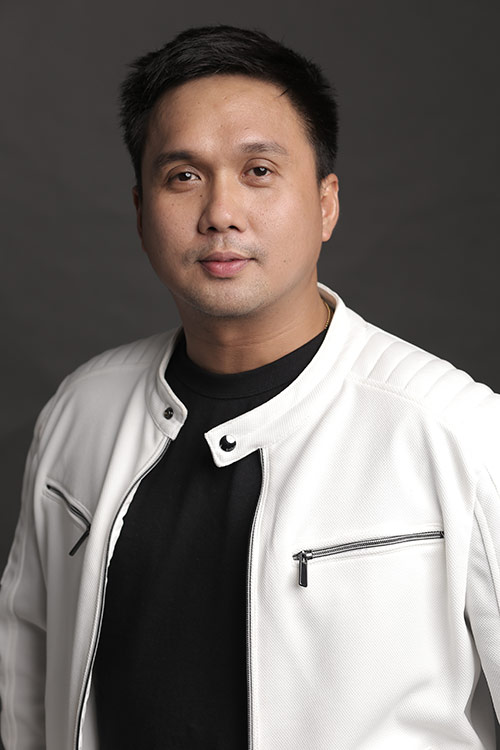 FILMMAKER'S PROFILE        
A two-time FAMAS awardee, RAINERIO C. YAMSON II is a multi-awarded cinematographer for Bhoy Intsik, Silong, Area, and Magkakabaung. He has done works for TV, including Hanggang Saan and The Greatest Love, to name a few. He trained under JA Tadena. Since 2004, he has worked with local and foreign directors for full-length films, commercials, and documentaries. He is also the liaison officer for the Philippines at the ASEAN International Film Festival and Awards, and the Philippines' representative for the Asia Pacific Film Festival.
The filmmaker could be reached at rainyamson@gmail.com.
DIRECTOR'S STATEMENT
Angkas is inspired by a documentary by Arbi Barbarona about a habal habal driver from Compostela Valley who picks up dead bodies using his motorcycle. My amazing writer, Jaymar Castro, brought the characters to life through his vivid imagery captured in words and dialogue that we have been polishing since 2013.
Angkas delves into how friendship and love bond people despite their diversity, the choices they make, and their principles and differences as individuals. The film also takes a hard look at our life choices — we cannot undo the wrong decisions we have made nor can we hit a reset button, and we can only move forward to try to make things better.
It has been my dream to present my work at Cinemalaya since it started. Angkas is my first full feature as a director, and it has been an eventful journey, one that has made me learn not just as a filmmaker but also as a person.
Maraming salamat at mabuhay ang pelikulang Pilipino!
FILM STILLS
BEHIND THE SCENES
Share This Story