BULAWAN NGA USA
by KENNETH DE LA CRUZ
90:00 minutes | Drama, Fantasy | G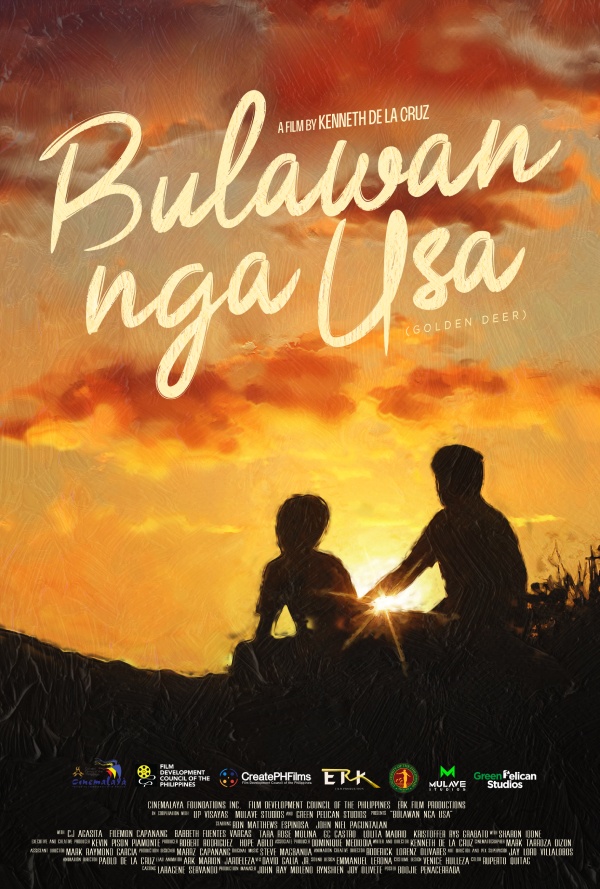 FILM SCHEDULE
August 5, 2023 10:00 AM Philippine International Convention Center (PICC)

August 5, 2023 12:30 PM Ayala Malls

August 6, 2023 12:45 PM Philippine International Convention Center (PICC)

August 6, 2023 5:30 PM Ayala Malls

August 7, 2023 6:15 PM Philippine International Convention Center (PICC)

August 8, 2023 8:00 PM Ayala Malls

August 9, 2023 9:00 PM Philippine International Convention Center (PICC)

August 10, 2023 8:00 PM Ayala Malls

August 11, 2023 6:15 PM Philippine International Convention Center (PICC)

August 12, 2023 6:15 PM Philippine International Convention Center (PICC)

August 12, 2023 3:30 PM Ayala Malls

August 13, 2023 5:30 PM Ayala Malls
CAST
Ron Matthews Espinosa, John NIel PagntalanCAST: Ron Matthews Espinosa, John NIel Pagntalan
PRODUCTION
DIRECTOR/SCREENPLAY/EDITOR – Kenneth De la Cruz;
DIRECTOR OF PHOTOGRAPHY – Mark Tarroza Dizon;
MUSIC SCORER – Steve Magbanua;
SOUND DESIGN – Emmanuel Lerona;
PRODUCTION DESIGNER – Marrrz Capanang;
ANIMATORS – Roderick Lorenz Olivarezs, Jay Lord Villalobos, Paolo de la Cruz, Ark Marion Jardeleza;
EXECUTIVE PRODUCER –  Kevin Pison Piamonte;
LINE PRODUCER – Hope Abilo
LOGLINE
A man embarks on a soul-stirring expedition on a mystical mountain to look for the golden deer, and finds solace in an unlikely friendship with a spirited mountain boy.
SYNOPSIS
After his beloved grandfather's death, Makoy embarks on a soul-stirring expedition to a mystical mountain in search of the legendary golden deer that possesses the power to grant wishes. His journey takes an unexpected turn when he befriends a spirited young mountain boy who joins him in the quest for the mythical creature and self-discovery.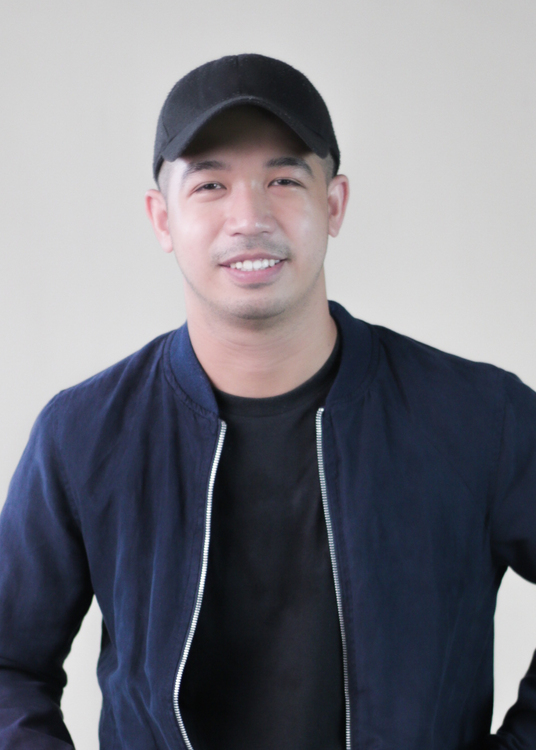 FILMMAKER'S PROFILE
Iloilo-based filmmaker KENNETH DE LA CRUZ is a certified public accountant who started to pursue filmmaking in 2016. His first short film Taytay Gabok won a film grant from the Western Visayas Film Festival and Department of Tourism Region VI. His other works are Luha sang Bulalakaw, Tangis, Subli, and Sa Pagpula sang Lawod, which participated in both local and international film festivals. Part of National Artist Ricky Lee's Scriptwriting Workshop Batch 29, he is currently taking master's program at the Kino Eyes Film, through the Erasmus Mundus Scholarship. As a filmmaker from the region, his works involve stories from the communities that include mysticism and folklore references. He believes that cinema is a wonderful platform to share the beauty of his island and the humble voice of his hometown.

DIRECTOR'S NOTES
I am often rendered speechless when faced with questions about my purpose in life and what I aspire to become. The uncertainty surrounding my answers used to disturb me, as life presents challenges that make me reconsider my choices. These obstacles often bring doubts and grief, outweighing any encouragement. Nevertheless, I encounter people along my journey who sincerely show support, serving as my motivation to keep moving forward. Bulawan nga Usa closely parallels my personal journey, and through this film, I express my gratitude to family and friends who unwaveringly believe in me and in my dreams. The folklore from my hometown serves as a fitting backdrop to the story. There is something profoundly heartfelt, magical, and humble about the tales passed down from one generation to another. And there is no better way to tell this story but to make this film with an all-Ilonggo production team and cast with promising talent and humility. Although Bulawan nga Usa originates from a deeply personal space, the themes of passion and aspiration resonate with anyone who has experienced uncertainty and setbacks yet refuses to surrender. Therefore, I extend an invitation to all young, spirited dreamers to join me on our quest for our own Bulawan nga Usa.
FILM STILLS
BEHIND THE SCENES
Share This Story