MAIN PRODUCTION CREW
Director:  Kevin Mayuga
Screenwriter: Kevin Mayuga
Producer: Kevin Mayuga
Executive Producer: Kevin Mayuga
Director of Photography:  Kevin Mayuga
Music Scorer:   Roger Wang & Mia Palacios
Editor:  Kevin Mayuga
Sound Designer: John Michael Perez
Production Designer:  Kevin Mayuga
MAIN CAST:
Merle Cahilig, Kara and Keenan Mayuga
Logline
An aging house helper struggles with depression and being quarantined at her employers' house, when she finds herself going through an unexpected and uplifting experience.
Short Synopsis  
Ate, an aging household helper, struggles with the slow, dull, day-to-day depression of home quarantine in the midst of a nationwide lockdown. Her two teenage employers also struggle and cope in their own way, but seem to take out their negative feelings on her. After running a series of stressful chores for them, Ate finds a familiar medicine that gives her an unexpected form of relief. Not only does it uplift her overall mood, but also finds a newfound connection with the teenagers at home.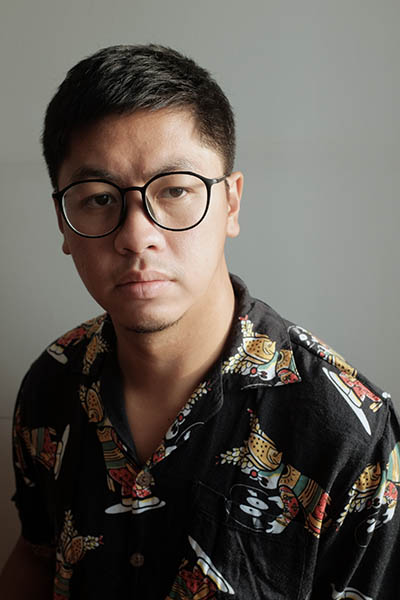 Directors' Profile  
Kevin Mayuga is an emerging filmmaker based in Metro Manila, Philippines. His roots are in advertising as a creative writer where he got jaded and shifted into filmmaking. He's directed and produced various digital content, TV commercials, music videos and documentaries both freelance and a stint at Globe Studios. Kevin is now shifting his sights to narrative filmmaking and is in development for his first feature film, web series, and short film.
Directors' Notes
The guilt of privilege – my film was born out of this feeling in the midst of the height of the pandemic. When my friends and family were all comfortable in our homes, we could see the social disparity and struggle of those less fortunate outside – and even inside with our household help. My film walks along that tall wall of social class difference and the line of employee and employer in the same home, and how I tried to blur those lines with small gestures of kindness and natural medication. The substance might seem like a joke, but to me it's really the device that breaks the wall of apathy, injustice and social class constructs. A small reprieve, refresher and escape from the mental and emotional damage of the pandemic.
Share This Story