BAKIT 'DI MO SABIHIN?
Tell Her
by REAL S. FLORIDO
90:00 minutes | Drama | PG | GAD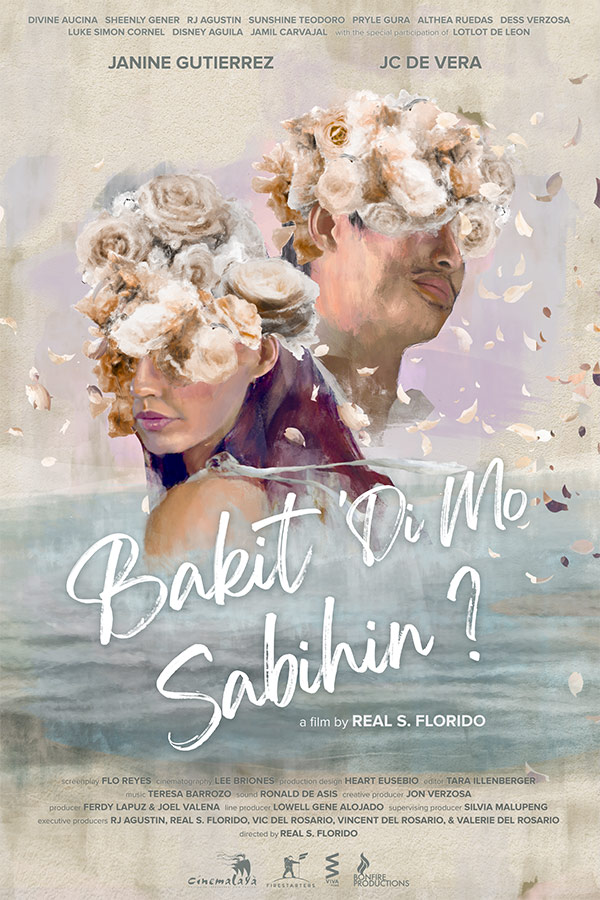 FILM SCHEDULE
August 6, 2022 3:30 PM Main Theater

August 7, 2022 9:00 PM Tanghalang Huseng Batute (THB)

August 10, 2022 3:50 PM Ayala Cinemas

August 10, 2022 6:15 PM Main Theater

August 11, 2022 2:00 PM SM Cinemas

August 12, 2022 12:45 PM Tanghalang Huseng Batute (THB)

August 14, 2022 6:10 PM Ayala Cinemas

August 16, 2022 11:30 AM SM Cinemas
A deaf couple learns that it is not their inability to speak or hear that tears them apart.
Deaf couple Miguel and Nat have been struggling to keep their marriage. After a huge fight, Miguel leaves his wife alone in Manila and decides to live in Baler with their kids. As he starts a new life, Miguel is reminded about the reasons why he married Nat by his family's relentless stories about how modern a woman Nat is, and how he failed in so many ways to recognize that he fell in love with a younger deaf woman. One Christmas Eve, Miguel finally makes a move to tell Nat everything she needed to know.
CAST
JC De Vera, Janine Gutierrez, Divine Aucina, Sheenly Gener, RJ Agustin, Sunshine Teodoro, Althea Ruedas, Luke Simon Cornel, Dess Verzosa, Disney Aguila, Jamil Carvajal
PRODUCTION
DIRECTOR Real S. Florido
SCREENPLAY Flo Reyes
EDITOR Tara Illenberger
DIRECTOR OF PHOTOGRAPHY Lee Briones
MUSIC SCORER Teresa Barrozo
SOUND DESIGNER Ronald De Asis
PRODUCTION DESIGNER Heart Eusebio
EXECUTIVE PRODUCERS RJ Agustin, Real S. Florido, Vic Del Rosario, Vincent Del Rosario and Valerie Del Rosario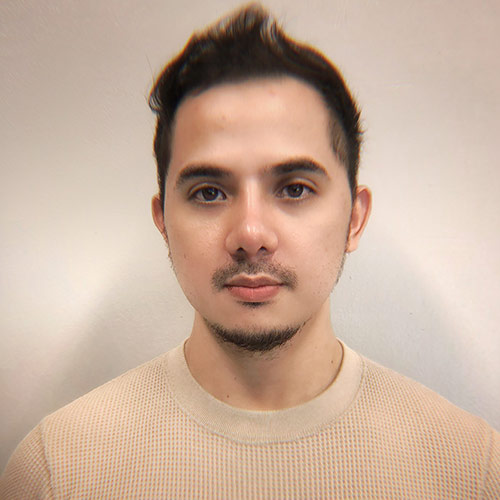 FILMMAKER'S PROFILE        
A screenwriter, director and producer, REAL S. FLORIDO is no stranger to Cinemalaya. His full-length feature 1st Ko Si 3rd debuted in the 2014 Cinemalaya before it went on to win and compete in QCinema International Film Festival 2014, the Hawaii International Film Festival 2014, Jersey City International Film Festival 2015, and won the Rising Star Award for Full-Length Feature in Canada International Film Festival 2015.
He co-directed Kabisera (2016), and produced Iska (2019), which won Best Sound, Best Script, Best Actress in Cinemalaya 2019 and the Best Actress plum in Harlem International Film Festival.
After working in GMA 7 for 13 years, he now manages his own film and digital content production company, Firestarters. His current movie and series projects include: Pilgrim: 500 Years Of Catholic Faith In The Philippines (2022); Habangbuhay (2022); Kumusta Bro The Series (2022); and, Bakit 'DI Mo Sabihin (Tell Her).
Florido could be reached at realflorido@gmail.com.
DIRECTOR'S NOTES
As a filmmaker, I always ask myself, what is it about this film project that I want to create that is worthy to be put on the big screen? Why should people go out of their way to go to the cinemas to watch this movie rather than just see it on their mobile devices? These questions are my integral guide in making this full-length feature.
It amazed me how loud the deaf people can be when they are together, an irony of how we usually define their case as people who can't hear or speak. With this film, I'd like to dabble into that world where no word is needed to say what you want and how you feel. And at the same time, it is harder to get resolve when you can't find the right message to convey. I would like to create a portrait of this unique story of two people. I want to make a film that shows the beauty, pain, and chaos of love where no spoken words exist.
When I first heard about this real-life story, I got immediately curious and challenged myself on how to translate this painful yet beautiful tale about marriage.
FILM STILLS
BEHIND THE SCENES
Share This Story