BLUE ROOM
by MA-AN L. ASUNCION-DAGÑALAN
107:00 minutes | Coming-of-Age, Comedy, Crime, Drama | R-13 | Strong Language, Violence, Drugs and GAD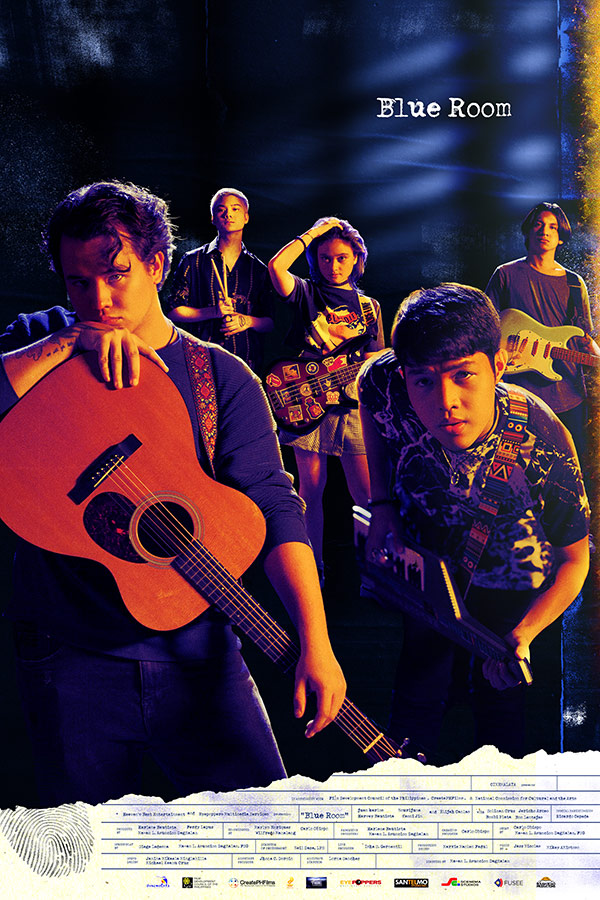 FILM SCHEDULE
August 7, 2022 6:15 PM Main Theater

August 10, 2022 3:30 PM Tanghalang Huseng Batute (THB)

August 11, 2022 6:10 PM Ayala Cinemas

August 11, 2022 9:00 PM Main Theater

August 12, 2022 6:15 PM Tanghalang Huseng Batute (THB)

August 12, 2022 7:00 PM SM Cinemas

August 14, 2022 2:00 PM SM Cinemas

August 14, 2022 8:30 PM Ayala Cinemas
Rebel Rebel, an indie rock band composed of woke albeit sheltered teens, gets its biggest break at a prestigious local music festival. But after their celebratory night at the local bar, they are arrested for drug possession. Instead of the standard procedures, they were hauled to the Blue Room, a VIP detention area where they can bribe their way out through rogue cops. The band members have to decide whether to use their privilege to go on with their lives or to own up to what they had been preaching.
CAST
juan karlos, Harvey Bautista, Nourijune, Keoni Jin and Elijah Canlas. With Soliman Cruz, Bombi Plata, Jericho Arceo, Bon Lentejas, and Richard Cepeda
PRODUCTION
PRODUCERS Harlene Bautista, Ma-an L. Asuncion-Dagñalan, Wilfredo Manalang and Ferdy Lapuz
CO-PRODUCERS Maylyn Enriquez and Carlo Obispo
DIRECTOR Ma-an L. Asuncion-Dagñalan
SCREENPLAY Siege Ledesma, Ma-an L. Asuncion-Dagñalan, FSG
EDITOR Vanessa De Leon
DIRECTOR OF PHOTOGRAPHY Neil Daza, LPS
MUSIC Jazz Nicolas, Mikey Amistoso
SOUND DESIGNERS Jannina Mikaela Minglanilla, Michael Keanu Cruz
PRODUCTION DESIGNER Marxie Maolen Fadul
EXECUTIVE PRODUCERS Harlene Bautista, Ma-an L. Asuncion-Dagñalan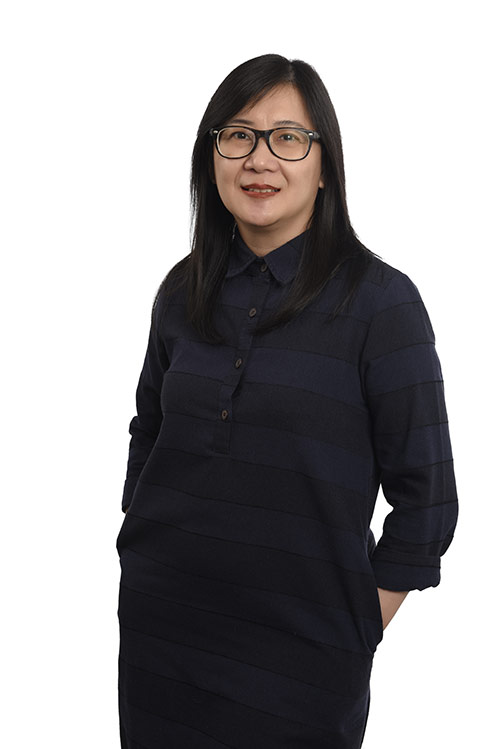 FILMMAKER'S PROFILE        
Born in San Fernando, Pampanga, MA-AN L. ASUNCION-DAGÑALAN attended cinematography class in 2003, and studied Mexican filmmaking under the Mexican director Gustavo Loza in 2006 at the Mowelfund Film Institute. She trained under National Artist Ricky Lee and Armando Lao for scriptwriting. She was a Pro Online Delegate in the 74th Locarno International Film Festival for Blue Room. She was also the producer, cinematographer, and co-writer of Layang Bilanggo which won Best Screenplay and Best Picture at the 2010 Cinema One Originals Film Festival. Blue Room is her first feature film as director.
Asuncion-Dagñalan could be reached at emailadko@gmail.com.
DIRECTOR'S NOTES
Inequality exists as long as prejudice comes from those in power who are on top of the social pyramid. Power has pros and cons in society – some use it to influence people to become a better individual, but some abuse it to bully or to be greedy against others. For Rebel Rebel, its power lies in the band's collective talent which the members translate through music.
For the police, they (though not all) abuse their power by showing how entitled they are and by forcing others to accept their "authority" in society. For the rich people or the moneybags, money is their power. They have all the means to turn things around.
Blue Room is a character-driven piece that focuses not just on the unfortunate turn of events but also on the conflicted morality of several individuals who are victims of power plays.
After watching the movie, I would like the audience to realize how important relationships are, how to respect others especially the less fortunate and the needy, and how to be responsible in using their own "power".
FILM STILLS
BEHIND THE SCENES
Share This Story