GINHAWA
Solace
by CHRISTIAN PAOLO LAT
105:00 minutes | Drama, Sports | PG | Strong Language, Sex, Violence, Drugs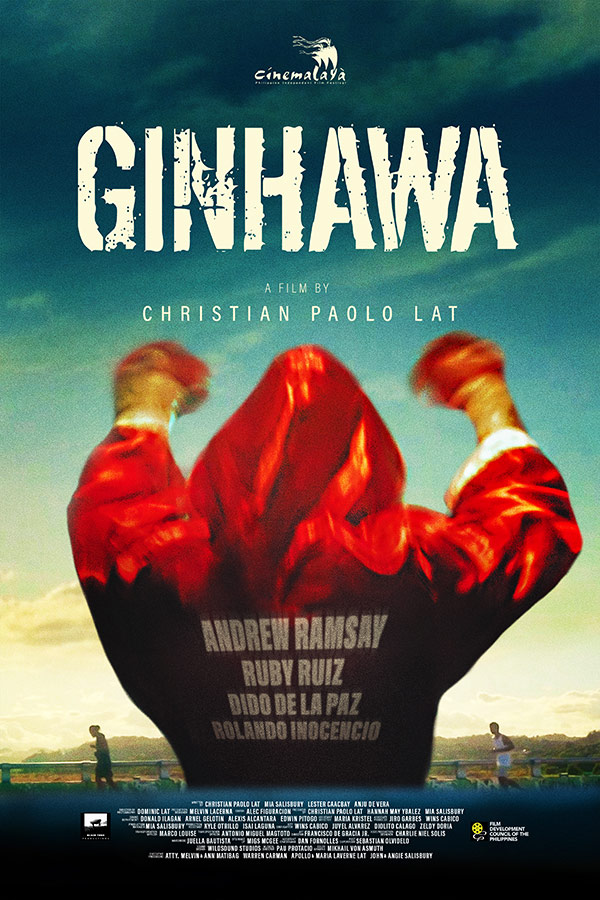 FILM SCHEDULE
August 9, 2022 6:15 PM Main Theater

August 6, 2022 9:00 PM Tanghalang Huseng Batute (THB)

August 10, 2022 4:30 PM SM Cinemas

August 11, 2022 6:15 PM Tanghalang Huseng Batute (THB)

August 13, 2022 12:45 PM Main Theater

August 13, 2022 2:00 PM SM Cinemas

August 13, 2022 3:50 PM Ayala Cinemas

August 15, 2022 8:30 PM Ayala Cinemas
Anton is an aspiring boxer. He hopes to continue the legacy of his older brother Saul who was given a chance to escape poverty by joining a competition in the city but later faced tragedy. Against his mother's wishes, Anton leaves their small fishing town to pursue boxing in Manila where he unravels the ugly truth of the brutal sport.
CAST
Andrew Ramsay, Duane Lucas Pascua, Ruby Ruiz, Rolando Inocencio, Dido de la Paz, Ruth Lopez-Dee, Elan Villafuerte, Shun Andrei Bacalla, Roel Abao, Kiko Matos, Jun Nayra, Jan Rebong, Chanel Latorre
PRODUCTION
DIRECTOR Christian Paolo Lat
SCREENPLAY Christian Paolo Lat
EDITORS Alec Figuracion, Outpost, Sebastian Olivedo
DIRECTOR OF PHOTOGRAPHY Dominic Lat
MUSIC SCORER Paulo Protacio
SOUND DESIGNER Wild Sound Studios
PRODUCTION DESIGNER Melvin Lacerna
PRODUCERS Mia J. Salisbury, Hannah May Ybalez
EXECUTIVE PRODUCERS Christian Paolo Lat, Warren Carman, Melvin Matibag, Ann Matibag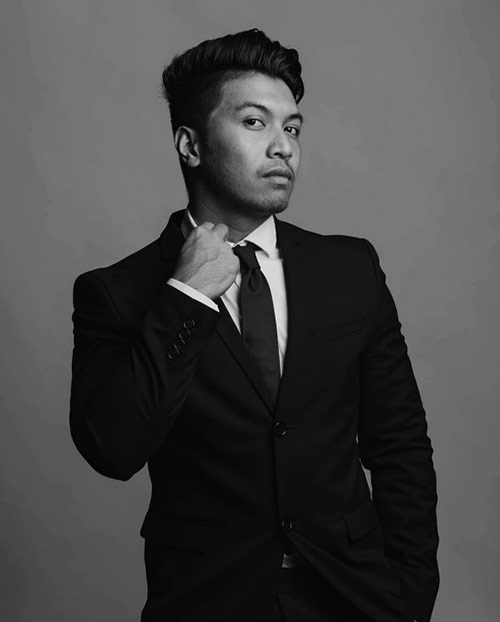 FILMMAKER'S PROFILE        
Filipino-Canadian filmmaker CHRISTIAN PAOLO LAT studied filmmaking at the International Academy of Film and Television. Currently, he is the show-runner for an upcoming TV series in an LA-based streaming platform UrbanFlixTV, and director/writer for an upcoming American TV series for the network ForUsByUs.
His career highlights include: a Best Short Film nomination at the 2016 Metro Manila Film Festival; a recipient of the 2017 Viddsee Juree Silver Award; and winner of Best Film and Best Actor at the Sinulog Film Festival 2018. His short film Pangako participated in the 2018 Los Angeles Shorts Film Festival.
Lat could be contacted via migrasoleonille@gmail.com & miajsalisbury@gmail.com.
DIRECTOR'S NOTES
Imagine if Rocky was set in Manila sa Kuko Ng Liwanag. These films truly speak to me because of their timeless influence. Rocky, for the protagonist's fighting spirit; and Manila sa Kuko Ng Liwanag, for its moral exploration of poverty.
Ginhawa is not only about the fight in the ring that a boxer has to overcome but it's what happens outside the ring – the system, the politics, and the daily struggles of the poor in the Philippines.
For thousands of kids around the provincial and urban areas of the Philippines, boxing is an escape and a fight from the harsh realities of a third world country. As soon as the bell rings, the only thing that stands in the way of a measly cash prize or a sack of rice is their opponent.
Ginhawa presents the day to day struggle that these fighters go through in their village, in their community and in their family who are constantly facing the plague of poverty. Regardless of the deadly consequences, lack of government funding and knowledge in general, these boxers continue to chase after their dreams in the hopes of a better future.
FILM STILLS
BEHIND THE SCENES
Share This Story