GITLING
by Jopy Arnaldo
105:00 minutes | Dramedy | PG | Strong Language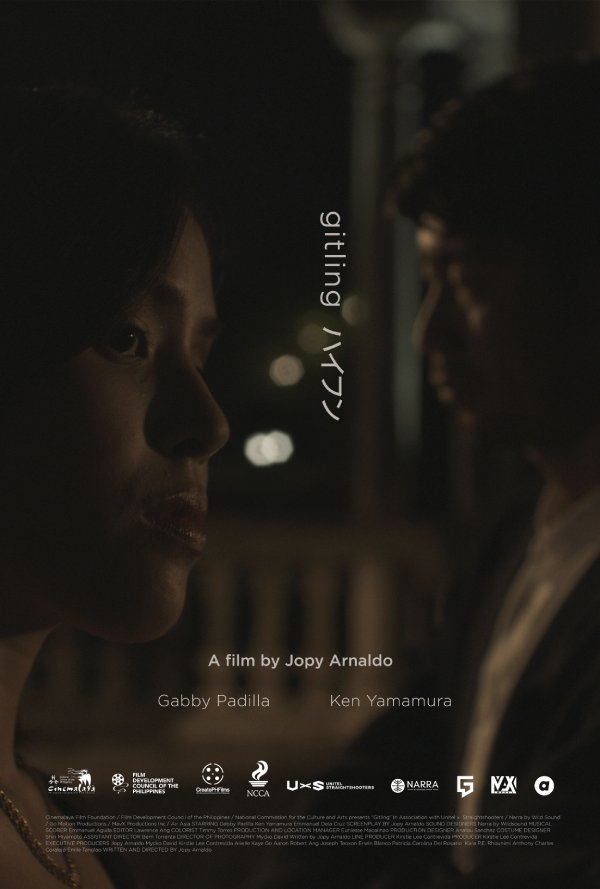 FILM SCHEDULE
August 5, 2023 9:00 PM Philippine International Convention Center (PICC)

August 5, 2023 3:30 PM Ayala Malls

August 6, 2023 6:15 PM Philippine International Convention Center (PICC)

August 6, 2023 8:00 PM Ayala Malls

August 7, 2023 6:15 PM Philippine International Convention Center (PICC)

August 8, 2023 12:30 PM Ayala Malls

August 10, 2023 12:45 PM Philippine International Convention Center (PICC)

August 10, 2023 12:30 PM Ayala Malls

August 11, 2023 12:45 PM Philippine International Convention Center (PICC)

August 11, 2023 3:30 PM Ayala Malls

August 12, 2023 10:00 AM Philippine International Convention Center (PICC)

August 13, 2023 8:00 PM Ayala Malls
CAST
Gabby Padilla, Ken Yamamura
PRODUCTION
DIRECTOR/SCREENPLAY – Jopy Arnaldo
EDITOR – Lawrence Ang
DIRECTOR OF PHOTOGRAPHY – Mycko David
MUSIC SCORER – Emmanuel Aguila
SOUND DESIGN – Narra by Wildsound
PRODUCTION DESIGNER – Analou Sanchez
EXECUTIVE PRODUCER – Jopy Arnaldo, Mycko David, Madonna Tarrayo, Kirstie Lee Contrevida, Arielle Kaye Go, Aaron Ang, Joseph Teoxon, Erwin Blanco, Patricia Carolina Del Rosario, Anthony Charles Coralejo, Emile Tanglao, etc.
LOGLINE
While creating the subtitles of a film, a young Filipina translator and a middle-aged Japanese director test the limits of language and understanding.
SYNOPSIS
Jamie just called off her engagement from the one person who was supposed to. Makoto ran away to the Philippines to escape the wife who cheated on him two years ago. Their paths cross in Bacolod where they work together and create Ilonggo subtitles for Makoto's film. Together, as they go through the filmmaking process, they find solace in a friendship they never knew they needed.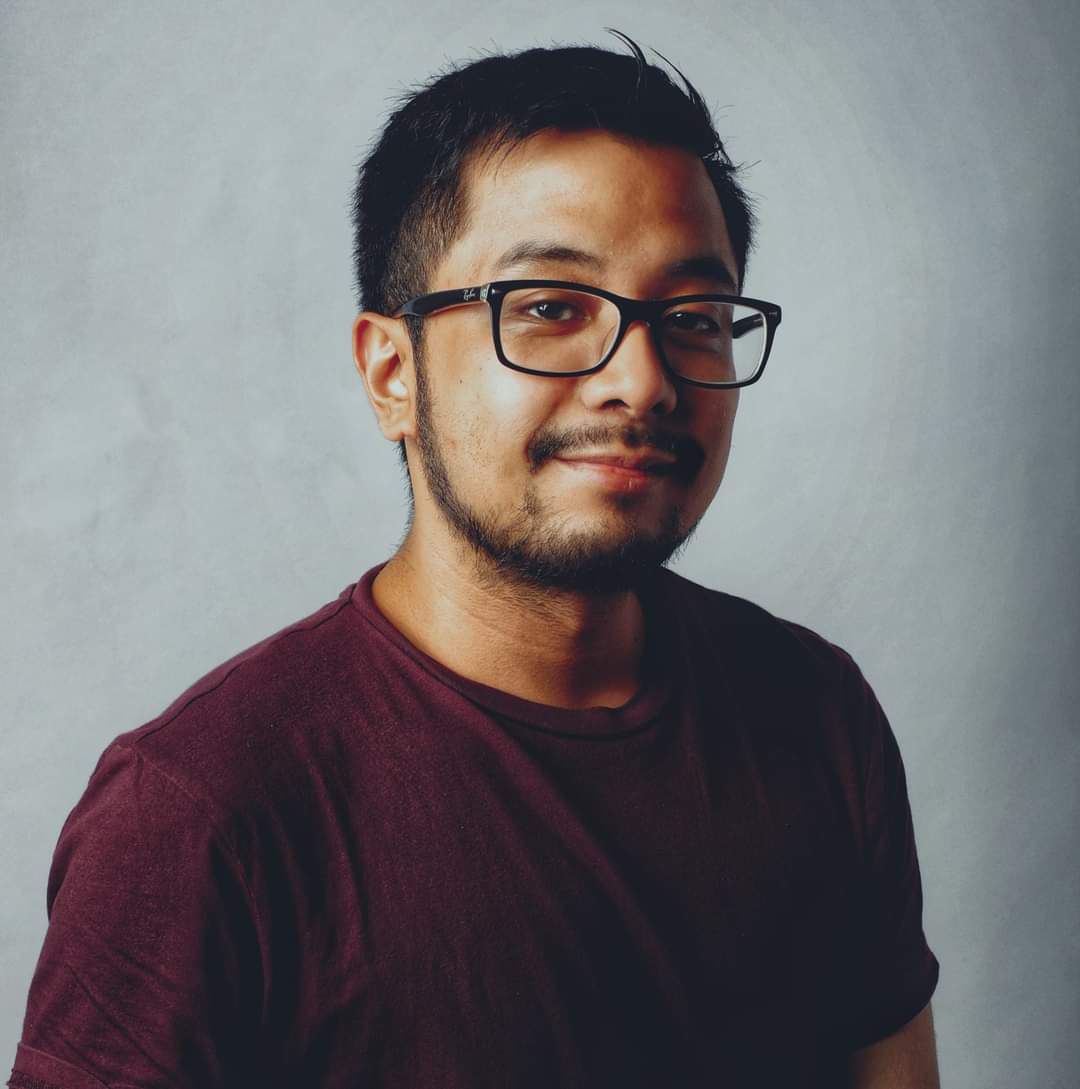 FILMMAKER'S PROFILE        
JOPY ARNALDO is Creative Director by day at MullenLowe Treyna, and a would-be director and writer even later at night. He has been obsessively directing short films and music videos, and writing feature film screenplays for the last few years. Gitling is his feature film debut.
DIRECTOR'S NOTES
Words are the best way to deceive and confuse people, whether intentional or not. And when you throw different languages in there, the main purpose of words, to convey meaning, becomes even harder. I've always found that fundamentally fascinating, so I wanted to create a film situated in, and obsessed by, language.
In a world where we undervalue the voices of others, mostly focusing on our own in a conversation, I wanted to make a film that explores the act of genuine understanding between people.
To try to understand one another in a meaningful fashion is an act of kindness.
And this film is an invitation to be kind.
FILM STILLS
BEHIND THE SCENES
Share This Story