A young woman with a monstrous secret desperately longs for a different body. When a new couple moves in next door, she sees her chance to finally get one.
Living in isolation and yearning for human connection, a woman afflicted with a dark curse develops an obsession with her new neighbors, a young couple with a secret of their own. As the days pass, she begins to witness things between them that ultimately force her to confront her nature, and perhaps save a life in the process.
Loosely based on a lost silent film by Jose Nepomuceno, Dikit reimagines classic Philippine folklore into a contemporary diptych of feminine bodies, rage, and freedom.
CAST
Mariana Serrano, Mika Zarcal, Jarrett Cross Pinto
PRODUCTION
DIRECTOR Gabriela Serrano
EDITOR Gabriela Serrano
SCREENPLAY Gabriela Serrano, Mariana Serrano
DIRECTOR OF PHOTOGRAPHY Aaron Marasigan, Justin Orcullo
MUSIC SCORER Paulo Almaden
PRODUCTION DESIGNER Mario Serrano
EXECUTIVE PRODUCERS Gabriela Serrano, Ian Pons Jewell, Vicvic Gatchalian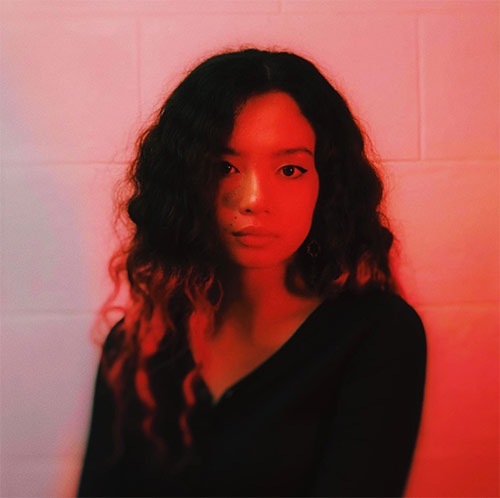 FILMMAKER'S PROFILE
An alumna of the Ricky Lee Scriptwriting Workshop, GABRIELA SERRANO was named one of CNN Philippines Life's "Eight Emerging Filipino Directors To Watch Out For". Working as an illustrator for major Philippine publications and brands since 15, she shifted her focus towards film and has since created narrative works which combine the moving image with art, imbuing her filmmaking style with a distinctly tactile approach.
Serrano has interned under directors Dwein Baltazar, John Torres, and Paco Raterta. She was an editor, illustrator, and animator for The Choe Show, the Film Independent Spirit Awards-nominated FX series. Her directorial debut film Dikit won Best Film and Best Director at the Mit Out Sound Silent Film Competition and was named one of CNN Philippines Life's Best Filipino Films of 2021.
With two new short films in development, she hopes to continue telling deeply introspective stories about the feminine identity and youth in the Philippines.
The filmmaker could be reached at studio.dalaga@gmail.com.
DIRECTOR'S NOTES
Dikit began at the height of the pandemic and the height of a quarter-life crisis. I was a burgeoning filmmaker, wanting to venture into the world to find narratives and characters outside, but was instead locked down and forced to reckon with loneliness, an uncertain future, and my own womanhood.
When the idea to retell the story of a mythological figure presented itself, I felt incredibly drawn to the creature we depict in the film: a girl I felt was hungry for life, but limited by her body, circumstances, and seclusion to exist in the world the way she truly wanted.
Horror was never my genre, but these feelings felt extremely familiar and personal to me, my co-writer and sister Mariana, and our fellow female, non-binary, trans, and queer friends, especially during this time of distancing. Suddenly I didn't have to go outside to find the story I needed to tell.
Dikit is a silent film, but it is the loudest I have ever been about my identity, desires, and hopes as a woman and as a director. I hope that it quietly but fiercely invites women to find themselves (and each other) through the terrors of life.
FILM STILLS
BEHIND THE SCENES
Share This Story