A mother-son reunion leads them to confront forgotten relationships.
After working overseas for seven years, a mother returns home to her son. The abrupt reunion forces the pair to face up to their estranged relationship.
CAST
Erlinda de Jesus, Dexter Paul de Jesus, Blenda Calinaya, Drexler Jaramel
PRODUCTION
DIRECTOR Dexter Paul de Jesus
SCREENWRITER Dexter Paul de Jesus
PRODUCER Drexler Jaramel
EXECUTIVE PRODUCER Drexler Jaramel
DIRECTOR OF PHOTOGRAPHY Dexter Paul de Jesus
MUSIC SCORER David Fesliyan
EDITOR Dexter Paul de Jesus
SOUND DESIGN Dexter Paul de Jesus
PRODUCTION DESIGNER Dexter Paul de Jesus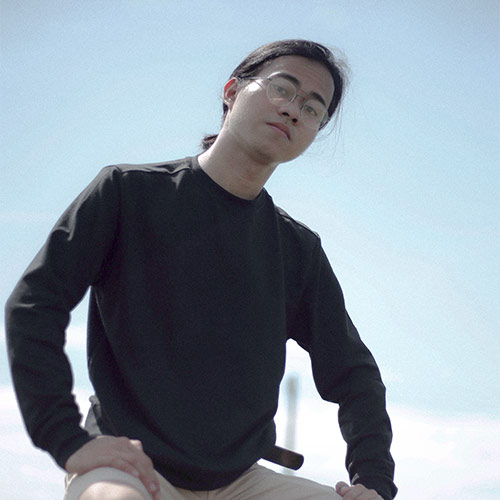 FILMMAKER'S PROFILE
Born in Bataan, Philippines, DEXTER PAUL DE JESUS is a 25-year-old Filipino filmmaker based in Manila. He is currently working full-time as a Mechanical Engineer and has been writing and directing films since he was an undergraduate. His films have been screened and competed at local and international film festivals such as the Singapore International Film Festival (SGIFF) and the  Bangkok ASEAN Short Film Festival (BAFF), to name a few.
He could be reached at dexterpauldejesus@gmail.com.
DIRECTOR'S NOTES
The film's conception revolves around the filmmaker's frustration during the days of the lockdown implementation. The devices used are a blend of live-action and animation, creating a concept of alienation between the characters and their environment which represents a particularity to the narrative's personas.
With the film's nuances, Distance presents the difficulties faced by families of migrant laborers during the pandemic, particularly the lack of physical and emotional expressions of familiality.
FILM STILLS
BEHIND THE SCENES
Share This Story