A runaway daughter comes home to steal her mother's prized rooster only to find out it isn't worth as much as she thought.
In need of money for an operation, Lilian comes home and asks her mother for money. After receiving a scolding from her mother, she steals her mother's rooster. Her mother frantically searches for her lost rooster until she finds it on the hill with Lilian standing beside it. The daughter confesses her real situation and unexpectedly receives the reassurance that she never would have thought of earlier.
CAST
Alex Gallardo, Neolita Sarabia, Neil Ian Bayron, Constancio Casicas
PRODUCTION
DIRECTOR Nena Jane Achacoso
SCREENPLAY Nena Jane Achacoso, Des Suarez
EDITOR Christian Paul Naparota
DIRECTOR OF PHOTOGRAPHY Christian Paul Naparota
MUSIC SCORER Odoni Pestelos
SOUND DESIGNER Kenkenn Felisilda
PRODUCTION DESIGNER Ted Apit
EXECUTIVE PRODUCERS Nena Jane Achacoso, Christian Paul Naparota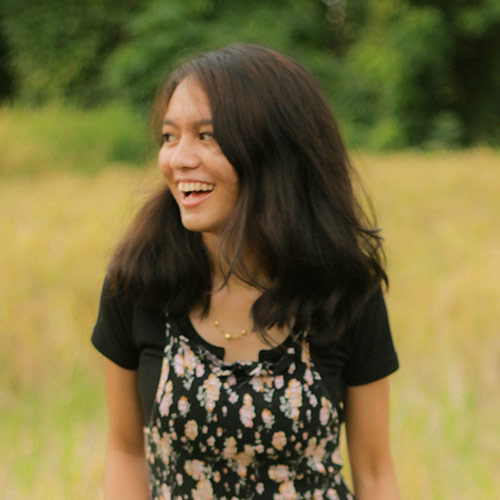 FILMMAKER'S PROFILE
Duwa-Duwa is the first short debut film of Boholano filmmaker NENA JANE ACHACOSO through a grant from the National Commission for Culture and the Arts. She has worked with BINISAYA Film Festival feature films Martes Martes (2017) and Huwebes Huwebes (2019) as an assistant director, crew, and actress. She also worked as production assistant in Purya Gaba, a co-production of Epicmedia and Above the Line. She was a participant in Ricky Lee's online screenwriting workshop in 2020.
The filmmaker's email address is janeachacoso@gmail.com.
DIRECTOR'S NOTES
I had this vision of creating a magical story about a girl living in the mountains being pushed into the ugly realities of life. Somehow, through the development of this story, it diverged from the magical and mystical elements of the mountains to real-life happenings. These mundane everyday moments became the story.
The film carries with it the turbulence of change and growing up. I hope to shed light on this particular issue of the topic in a way that brings light to the moments that we take for granted and the moments that we overlook.
FILM STILLS
BEHIND THE SCENES
Share This Story