A man tries to get by in the time of COVID-19 with the simplest of goals: to get his ayuda.
After the lockdown silenced the Higantes festivities, Tupe finds himself jobless and isolated. He sees a glimmer of hope when he qualifies to receive financial help from the government. But getting his hands on that money is not as easy as he thought it would be.
CAST
Nor Domingo, Skyzx Labastilla
PRODUCTION
DIRECTOR Raz de la Torre
SCREENPLAY Raz de la Torre
EDITOR Michael Bihla
DIRECTOR OF PHOTOGRAPHY Marvin Reyes
MUSIC SCORER Eduardo J. Jimenez
PRODUCTION DESIGNER Arthur Maningas
EXECUTIVE PRODUCER National Commission for Culture and the Arts (NCCA)
LINE PRODUCER Cheryl Ingles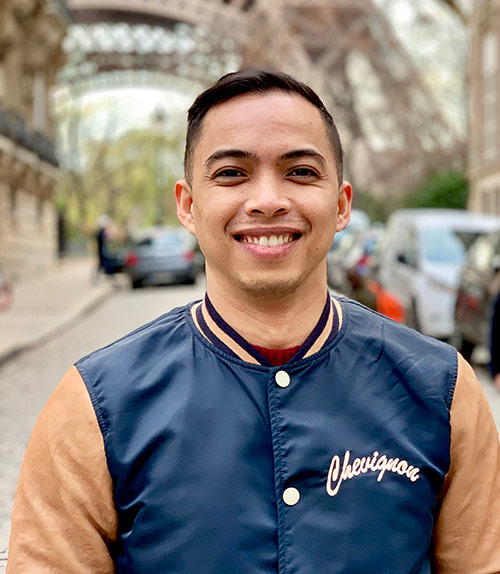 FILMMAKER'S PROFILE
RAZ DE LA TORRE has been a professional storyteller in film and television, and a fervid educator. He penned blockbuster films and directed primetime TV shows, including A Soldier's Heart which was recognized by the Asian Creative Academy Awards. Tracing his roots in documentary filmmaking, his short documentary on the lives of Filipino working students in London won in the Gawad Alternatibo. He is the executive producer of the NCCA docuseries Dayaw. He has directed approximately 100 stories for Maalaala Mo Kaya. De La Torre teaches scriptwriting, producing, and directing at the University of the Philippines Diliman. He earned his master's in filmmaking with distinction at the London Film School.
The filmmaker's email address is rzfdtwr@gmail.com.
DIRECTOR'S NOTES
Kwits is a tough sell.
It's much too long for a short but much too short for a feature. We are barely acquainted with the characters, and before we even get the chance to feel invested, the film is over. On paper, the futility of bureaucratic red tape is probably the least interesting of plots and the most undeserving of screen time.
Yet here we are.
This, I believe, is why opportunities provided by organizations like the NCCA and Cinemalaya are so precious. In gatherings like this, Kwits finds a home.
Cinemalaya also reminds us why the experience of movie-watching is magical. Films can defy expectations. In the quiet of a dark cinema, audiences can be moved by spectacle or mundanity in equal measure. Stories, short or long, can proclaim messages in both screams and whispers.
Give Kwits a chance and it might pay you back in unexpected ways.
FILM STILLS
BEHIND THE SCENES
Share This Story