MARIA
by SHERYL ROSE M. ANDES
75:00 minutes | Documentary | R-13 | Violence, Strong Language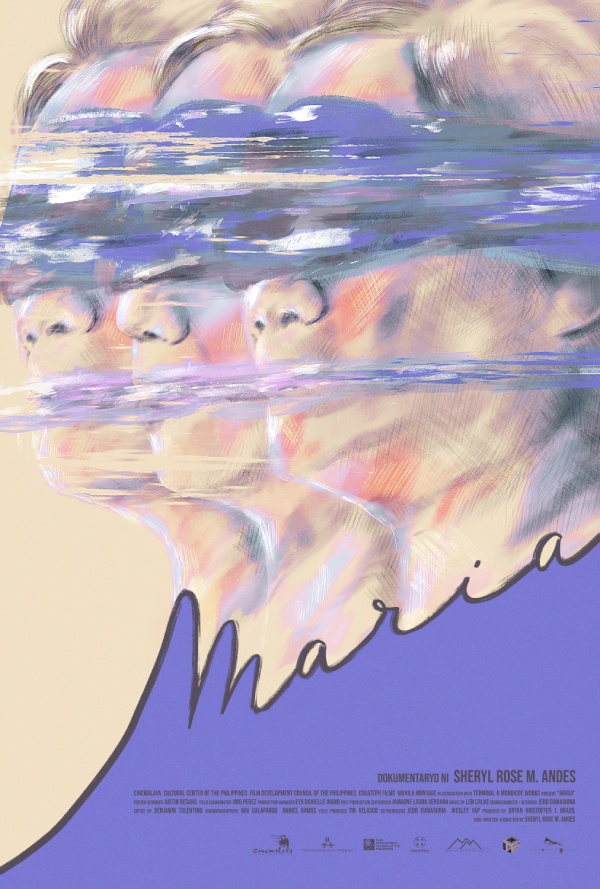 FILM SCHEDULE
August 5, 2023 9:00 PM Philippine International Convention Center

August 6, 2023 10:00 AM Philippine International Convention Center

August 6, 2023 3:30 PM Ayala Malls

August 7, 2023 3:30 PM Philippine International Convention Center

August 7, 2023 12:30 PM Ayala Malls

August 8, 2023 9:00 PM Philippine International Convention Center

August 8, 2023 5:30 PM Ayala Malls

August 10, 2023 5:30 PM Ayala Malls

August 11, 2023 6:15 PM Philippine International Convention Center

August 12, 2023 3:30 PM Philippine International Convention Center

August 12, 2023 5:30 PM Ayala Malls

August 13, 2023 8:00 PM Ayala Malls
PRODUCTION
DIRECTOR/SCREENPLAY – Sheryl Rose Andes
EDITOR – Benjamin Tolentino
DIRECTOR OF PHOTOGRAPHY – Mai Calapardo, Daniel Ramos
MUSIC SCORER – Len Calvo
SOUND DESIGN – Jedd Dumaguina
EXECUTIVE PRODUCER – Bryan Kristoffer J. Brazil, Jedd Dumaguina, Wesley Yap
FIELD PRODUCER – Tin Velasco
CAMERA – Kyle Venturillo, Celina Mae Medina, Jana dela Peña, Arjanmar Rebeta, Zeraly Saromines
LOGLINE
Amid shrinking civic and democratic space, and a culture of impunity, three women named Maria are on a journey to see truth and fight for justice.
SYNOPSIS
Maria is a common given name to a Filipina. In 2016, Duterte's drug war left 26,000 to 30,000 families, fatherless or husbandless. The wives and mothers of the killed victims are left trying to meet both ends for their families. The documentary follows three women named Maria after the bloodbath of Duterte's drug war. A staunch supporter turned victim, a wife & mother fighting for their rights, and a woman who became a beacon of hope.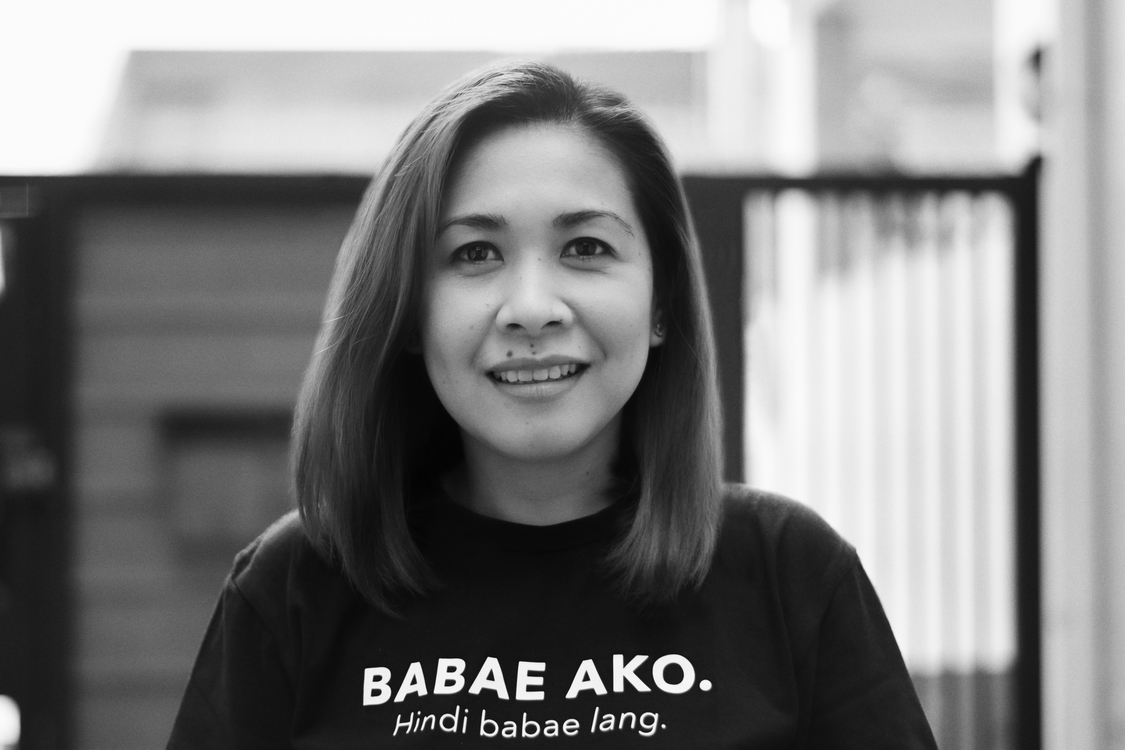 FILMMAKER'S PROFILE        
SHERYL ROSE M. ANDES is a development worker, filmmaker, and educator. She spent a decade in NGO work before embracing filmmaking. Her documentaries received recognitions from Sineng Pambansa, Gawad CCP para sa Alternatibong Pelikula at Bidyo, Ethnocineca in Vienna, and recently in DocEdge Kolkata. Her first feature film, a Carlos Palanca-winning script, Pandanggo sa Hukay, was a finalist at Cinemalaya Independent Film Festival in August 2019.
She is currently a faculty member at the Digital Film program of the School of Media Studies, Mapua University handling courses in film production, documentary, regional cinema, gender, and research. Maria is her first full-length documentary and also the first documentary to compete in Cinemalaya history.
DIRECTOR'S NOTES
Personal is political. Our most basic right is the Right to life. Human rights are innate to us; but with Duterte's authoritarian leadership; rights have been curtailed, abused, and become a privilege to a few. In a culture of violence and killings, we live in a society where asserting your right can lead you to be charged as a rebel or terrorist.
Making this documentary is my assertion that as storytellers, we have an obligation to use our voice and skill to tell the story of the marginalized, not to romanticize their issues & stories but to be a medium in advocating their rights and hopefully can influence the audience and policymakers towards a better society. This documentary also highlights women's voice, role (and lens) and participation in shaping the future of our society.
This is a story about Maria (mother, women's issues, and motherland) told and lensed by a woman. I have observed that majority of women filmmakers in the Philippines are documentary filmmakers, I often ask why; but maybe because we have more sensitivities to the issues of the world; – documentary as women's cinema as counter cinema.
Documentaries shine in darkness. May this film be a light in finding truth and justice like what my Marias are looking for.
FILM STILLS
BEHIND THE SCENES
Share This Story