KALUSKOS
Rustles
by ROMAN S. PEREZ JR.
100:00 minutes | Domestic Drama Thriller | PG | Violence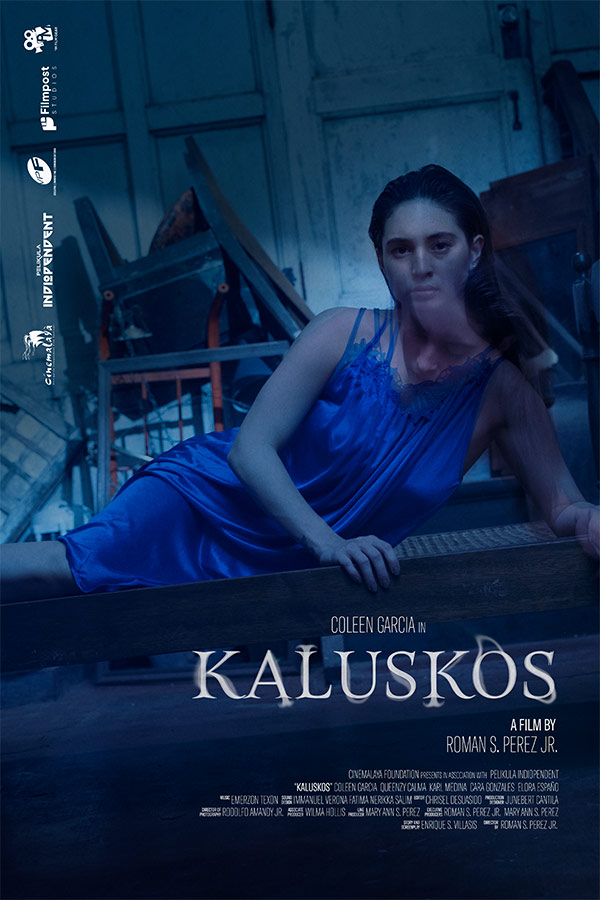 FILM SCHEDULE
August 7, 2022 6:15 PM Tanghalang Huseng Batute (THB)

August 8, 2022 3:30 PM Main Theater

August 10, 2022 9:00 PM Main Theater

August 11, 2022 11:30 AM SM Cinemas

August 12, 2022 3:50 PM Ayala Cinemas

August 13, 2022 9:00 PM Tanghalang Huseng Batute (THB)

August 15, 2022 4:30 PM SM Cinemas

August 15, 2022 6:10 PM Ayala Cinemas
Rebekah files for sole custody for her young daughter Amaya. But this doesn't sit well with her estranged husband Jay. Amid the custody battle, Rebekah finds another "Amaya" under the bed. When the other Amaya emerges, Rebekah feels the motherly connection that she lost with her daughter. The other Amaya insists that she is the real Amaya trapped under the bed because of a curse, and the other one is the impostor. Wanting to start a new life with the other Amaya, Rebekah seeks to set her free. But to do that, she needs to kill the impostor.
CAST
Coleen Garcia, Queenzy Calma, Karl Medina, Cara Gonzales, Elora Españo
PRODUCTION
DIRECTOR Roman S. Perez Jr.
SCREENPLAY Enrique Villasis
EDITOR Chrisel Desuasido
DIRECTOR OF PHOTOGRAPHY Rodolfo Z. Amandy Jr.
MUSIC SCORER Emerzon Texon
SOUND DESIGNER Immanuel Verona
PRODUCTION DESIGNER Junebert Cantila
EXECUTIVE PRODUCER Mary Ann S. Perez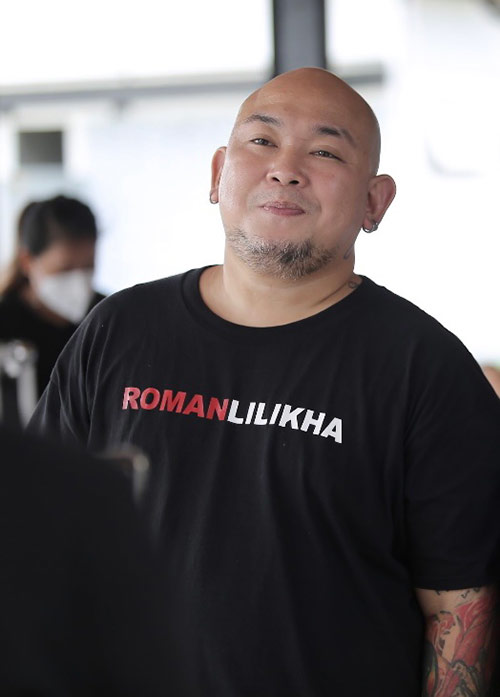 FILMMAKER'S PROFILE        
ROMAN S. PEREZ JR. has a degree in communication arts from the University of the East Caloocan, and a master's degree in Philippine Studies from the University of the Philippines Diliman. He studied filmmaking at the Mowelfund Film Institute. A long-time TV assistant director for different TV networks and film companies, he has written, directed, and won awards for his music video, theater plays, and short films.
He directed Sol Searching (2018); Adan (2019); the Filipino adaptation of The Housemaid (2020); the Pandemic Cinema Blockbuster film Taya (2021), House Tour (2021), Siklo (2021), Hugas and Putahe (2022). He is the most prolific director of Pandemic Cinema. Most of his works serve as social commentaries on different social issues. He established Bagong Buwan Artist Collective and Pelikula Indiopendent.
He could be reached at mulanred23@gmail.com.
DIRECTOR'S NOTES
In filmmaking, it is very important to tell not just the truth about society but also the things that society is afraid of or it deems inconvenient to talk about. Kaluskos is a psychological domestic thriller about domestic violence: a mother who has challenges performing her expected role that makes her look bad to other people. In the story, we can see a mother-daughter relationship challenged by different factors.
In preparation of doing the film, we examined a kind of feminism that exists from within, which also presents a mental health movement in regards to domestic violence. This film reminds us not to belittle women, especially mothers, as they continue to find ways in solving different problems in whatever ways in the society we live in.
FILM STILLS
BEHIND THE SCENES
Share This Story