HULING PALABAS
by Ryan Espinosa Machado
90:00 minutes | Drama, Coming-of-Age | R-13 | Strong Language, Nudity, Sex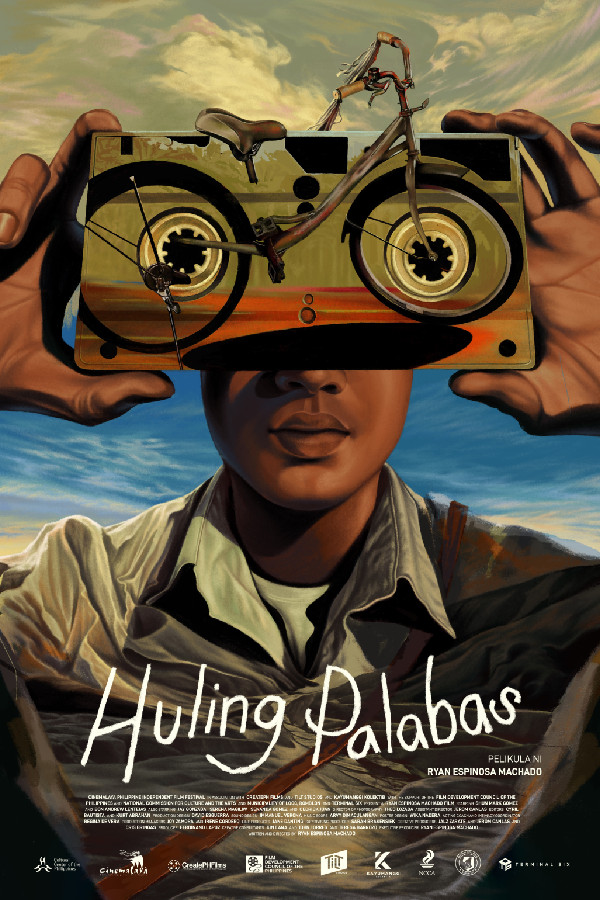 FILM SCHEDULE
August 5, 2023 12:45 PM Philippine International Convention Center

August 5, 2023 3:30 PM Ayala Malls

August 6, 2023 9:00 PM Philippine International Convention Center

August 6, 2023 3:30 PM Ayala Malls

August 8, 2023 9:00 PM Philippine International Convention Center

August 8, 2023 5:30 PM Ayala Malls

August 8, 2023 8:00 PM Ayala Malls

August 9, 2023 6:15 PM Philippine International Convention Center

August 11, 2023 3:30 PM Philippine International Convention Center

August 11, 2023 8:00 PM Ayala Malls

August 12, 2023 3:30 PM Philippine International Convention Center

August 12, 2023 8:00 PM Ayala Malls
CAST
Shun Mark Gomez, Bon Andrew Lentejas, Cedrick Juan, Jay Gonzaga, Serena Magiliw, Senandra Gomez
PRODUCTION
DIRECTOR/SCREENPLAY – Ryan Machado
ASSISTANT DIRECTOR – Jerom Canlas Ventura
EDITOR – Cyril Bautista, Kurt Abrahan
DIRECTOR OF PHOTOGRAPHY – Theo Lozada
MUSIC SCORER – Arvy Dimaculangan
SOUND DESIGN – Imman Varona
PRODUCTION DESIGNER – David Esguerra
EXECUTIVE PRODUCER – Sarah Brakensiek
LINE PRODUCER – Jane Danting
ACTING COACH & INTIMACY COORDINATOR – Regina De Vera
PRODUCER – Ferdy Lapuz
CREATIVE PRODUCERS – Cris Bringas, Jalz Zarate, Jerom Canlas
LOGLINE
In search for his long-lost father, a young boy's reality becomes mystified when two movie-like characters appear in his hometown.
SYNOPSIS
In every movie that he watches, 16-year-old Andoy creates narratives that could help him find answers to the questions that have always bothered him: Who is he and who is his father? While the truth remains elusive, his imaginings remain unrealized until two movie-like characters appear in their barrio – Ariel, a hairdresser who lures young men with his inexplicable charm, and Isidro, a mysterious, long-haired man who owns a VCD player. Andoy finds himself entranced with Ariel and Isidro and begins to spend intimate time with them. As he gets entangled with their twisted lives, his reality becomes mystified. Just like the movies, Andoy must decide whether to conclude his years-long search for his father with a bang or with a whimper.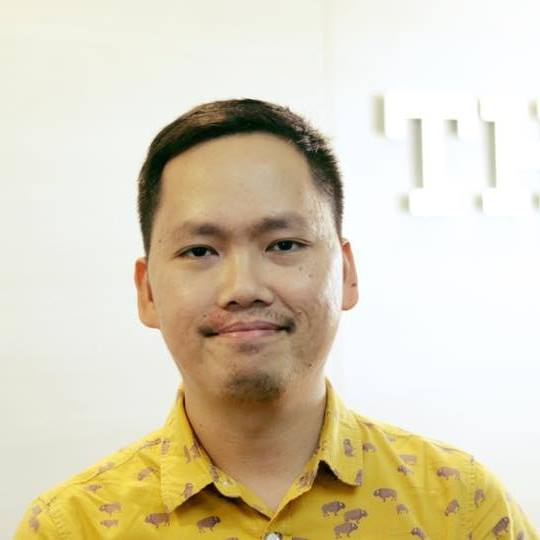 FILMMAKER'S PROFILE        
Although he has a love-hate relationship with his hometown in Romblon, filmmaker RYAN MACHADO is eternally enamored by its language, history and culture. He teaches at the UP Manila, where he obtained a degree in Philippine Arts. His one-act play Huling Haraya Nina Ischia at Emeteria won a Carlos Palanca award in 2022, and was part of the Virgin Labfest. His other plays were also part of the CCP's theater festival such as Ang Mga Puyong (2017) and Isang Gabing ang Buwan ay Hila-hila ng Gula-gulanit na Ulap (2019).
He started his foray into filmmaking after attending John Torres' workshop in 2016. His first short film Engkwento was a finalist at the Globe Independent Film Festival in 2016 and was nominated at the FAMAS Awards in 2017. He was part of Cinepanulat (2019), a screenwriting workshop by the award-winning filmmaker, Jun Lana, where his screenplay Huling Palabas earned the Best Screenplay – Jury Prize. He is currently completing his MFA in Creative Writing at the De La Salle University.
DIRECTOR'S NOTES
As a regional filmmaker, I am passionate about capturing the stories of my community and drawing from my personal experiences. Growing up in a world of absence, I understand the yearning for something more and the profound depths of such longing. Just like the protagonist, Andoy, I embarked on a journey of self-discovery, navigating a path filled with unanswered questions. With little guidance from the adults around me, I sought solace and inspiration in the inviting realm of cinema, found in the larger- than-life characters and stories of the VHS tapes we watched from the barrio's favorite betahan.
My debut full-length film is set in 2001, in the town of Romblon, Philippines, during a time of transition from VHS to VCD. While it may appear to be a conventional coming-of-age and end-of-an-era narrative, I try to defy genre expectations by infusing the film with sensuality, lyricism, and mysticism honed through my work as a playwright. By grounding the story in my small hometown, far removed from the city, I aim to offer a fresh and regional perspective on a genre that has often followed a generic trajectory.
At its core, my film is a romance that portrays burgeoning desires as mystical, diabolical, apocalyptic, and liberating. Through this cinematic endeavor, I aspire to capture the essence of my community, sharing stories that resonate with audiences and offering a unique perspective on universal themes. By infusing my work with a distinct regional flavor, I hope to contribute to a more inclusive and diverse cinematic landscape.
FILM STILLS
BEHIND THE SCENES
Share This Story