SOTA
by MAE TANAGON
19:59 minutes | Documentary | PG | Strong Language, Violence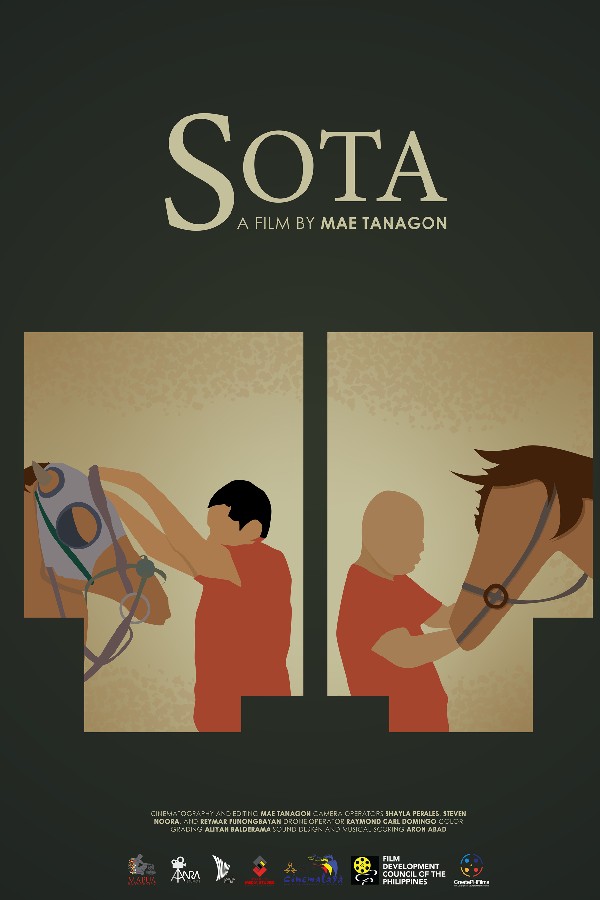 FILM SCHEDULE
August 6, 2022 6:15 PM Tanghalang Huseng Batute

August 9, 2022 9:00 PM Main Theater

August 10, 2022 2:00 PM SM Cinemas

August 11, 2022 3:30 PM Tanghalang Huseng Batute (THB)

August 12, 2022 6:15 PM Main Theater

August 13, 2022 6:10 PM Ayala Cinemas

August 14, 2022 4:30 PM SM Cinemas

August 16, 2022 3:50 PM Ayala Cinemas
PRODUCTION
DIRECTOR/SCREENPLAY – Mae Tanagon;
DIRECTOR OF PHOTOGRAPHY/ EDITOR – Mae Tanagon;
ORIGINAL MUSIC SCORE/SOUND – Aron Abad;
EXECUTIVE PRODUCER – Mae Tanagon
LOGLINE
Two horse caretakers struggle to make ends meet amid the low-wage employment in the horse racing industry..
SYNOPSIS
Sota is an observational documentary film that follows the lives of Arnel Arguelles and Leonardo Yambao, horse caretakers at San Lazaro Leisure and Business Park in Carmona, Cavite. This documentary film presents their occupational welfare and living conditions while working in the horse gambling industry at Manila Jockey Club Inc.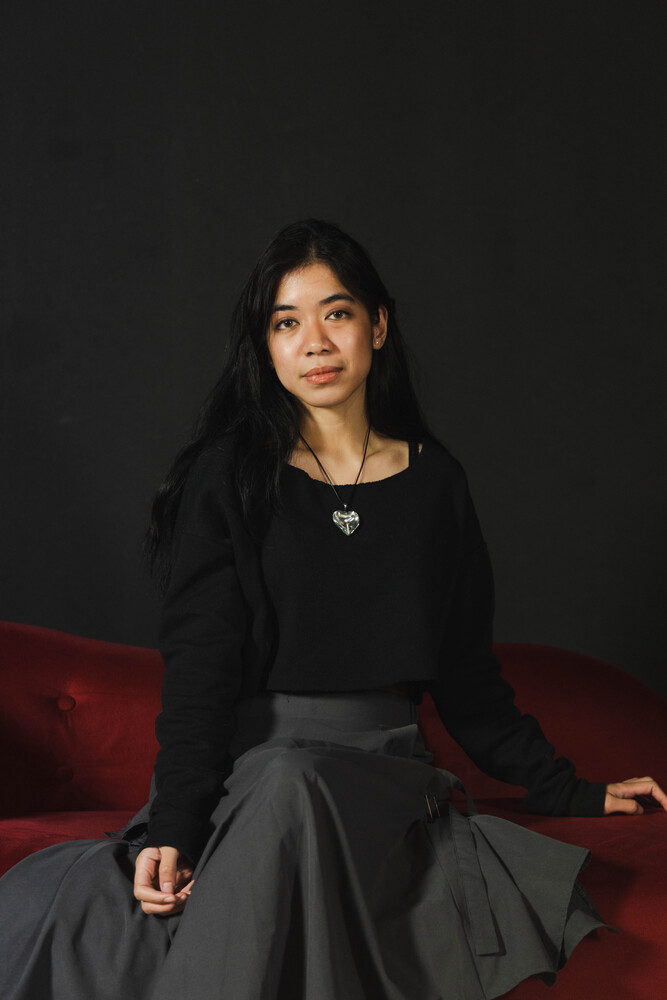 FILMMAKER'S PROFILE        
A film graduate from Mapua University, MAE TANAGON is a director, writer, and editor. Her documentary film Sota garnered the Special Jury Prize at the SinePiyu XV Liwayway: Pag Usbong ng Sining sa Kamalayan, and won first place at Mapua's Institutional Research Colloquium 2023. She is the co-director of experimental film Rambutan, which premiered at the VanGarde Experimental Film Festival, receiving a Special Citation for Subject Matter and winning Best Film at UP Cinema Piling Obrang Vidyo XVIII.
DIRECTOR'S NOTES
The Philippine horse racing is a popular sport in the Philippines, and race betting is an equally prevalent activity.
Historically, horse racing had existed in the Philippines as early as 1867 as a recreational activity, which is also the year when Manila Jockey Club, INC was founded in Manila. In 1935, the Philippine Legislature passed Republic Act No. 4130, authorizing the holding of Sweepstakes Races. Horse racing in the Philippines is a multi-billion-peso industry; it provides revenues for the government and a source of funds for charitable institutions.
Despite having good amenities, the workers in this sector are underpaid. Low-wage employment has become an essential feature of the labor market and a controversial topic for debate in many countries. The filmmaker knew that if she did a film regarding the workers behind the horse racing industry in the Philippines, it would critique the poor management of horse racetracks and thus might help workers in this sector.
The filmmaker is one of the residents behind the walls of Sta. Ana Race Track until it was moved to a larger place in Naic, Cavite. This makes her rooted and well-immersed in the horse racing industry. The filmmaker uses her voice and skill to tell the story of one of the underpaid sectors in the Philippines.
FILM STILLS
BEHIND THE SCENES
Share This Story