GOLDEN BELLS
by KURT SOBERANO
19:59 minutes | Family, Drama | G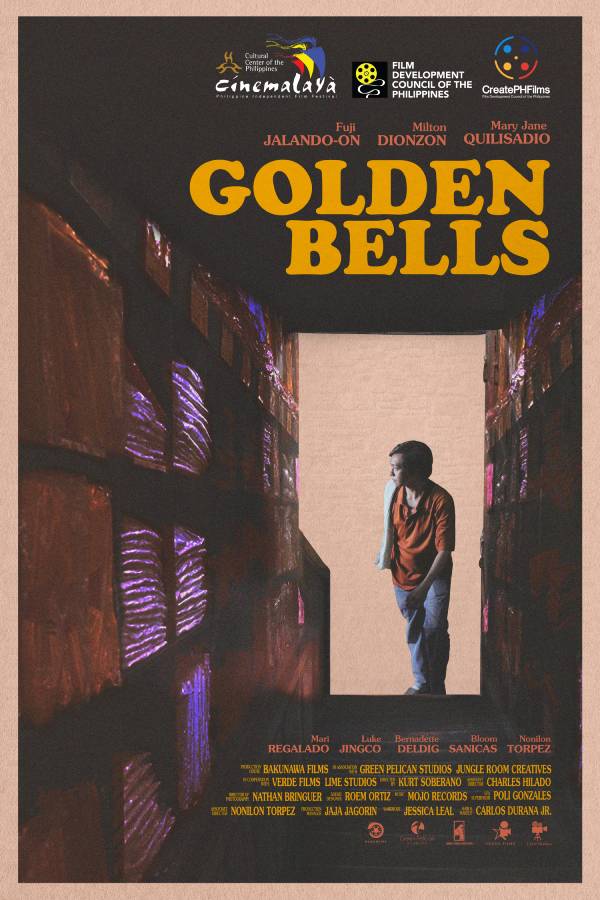 FILM SCHEDULE
August 6, 2022 6:15 PM Tanghalang Huseng Batute

August 9, 2022 9:00 PM Main Theater

August 10, 2022 2:00 PM SM Cinemas

August 11, 2022 3:30 PM Tanghalang Huseng Batute (THB)

August 12, 2022 6:15 PM Main Theater

August 13, 2022 6:10 PM Ayala Cinemas

August 14, 2022 4:30 PM SM Cinemas

August 16, 2022 3:50 PM Ayala Cinemas
CAST
Fuji Jalando-on, Milton Dionzon. Mary Jane Quilisadio, Mari Regalado, Luke Jingco, Bernadette Deldig, Bloom Sanicas, Nonilon Torpez, Cindy Ballesteros, and Hector Gloria Jr.
PRODUCTION
DIRECTOR/SCREENPLAY – Kurt Soberano;
ASST. DIRECTOR – Charles Hilado;
CINEMATOGRAPHER/COLORIST – Nathan Bringuer;
EDITOR/PRODUCTION DESIGN – Kurt Soberano;
ORIGINAL MUSIC SCORE – Hans Samson, Van Luceñara;
SOUND – Roem Ortiz; LINE PRODUCER –  Dina Yu Soberano;
PRODUCTION MANAGER – Jaja Jagorin
LOGLINE
A young Chinese-Filipino boy learns the trade from his father, which becomes his foundation in maintaining the family business for love and legacy.
SYNOPSIS
In 1979, Kim Cheong, the head of the Yu family, opened a new clothing store at the heart of downtown Bacolod City. His wife Ester, five children: Venicio, James, Betty, Anson, and Dina support him in this new venture by managing everything together as a family. Anson, the youngest son, witnesses the journey and transformation of his father throughout the years. He decides to learn everything that he can about the business not knowing the hardships that come in between. Years later, the patriarch decided to open a new store and wanted Anson to manage it. Eventually, Anson faces new challenges in contemporary time.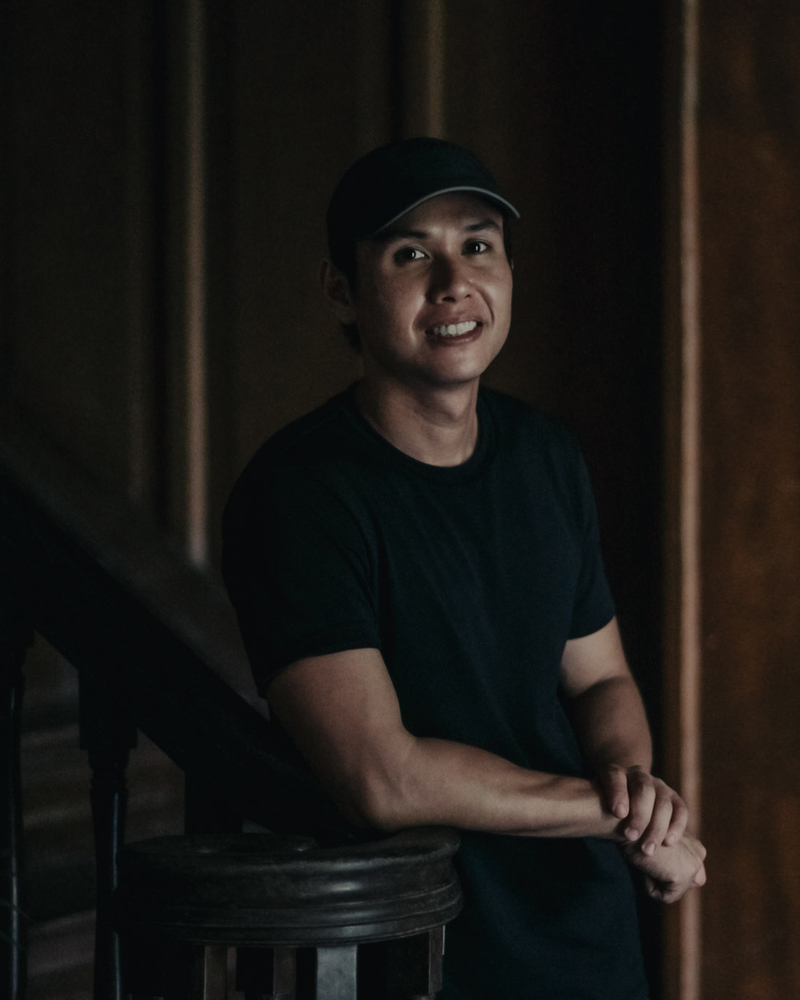 FILMMAKER'S PROFILE        
Filmmaker KURT SOBERANO explores the themes of family, friendship, and community in his works. With a strong foundation in acting, Kurt brings over two decades of valuable experience to his directorial work. He has honed his craft through rigorous training at esteemed institutions, including the American Conservatory Theater and the Moscow Art Theater. Kurt's directorial repertoire extends beyond filmmaking, encompassing commercials, online advertisements, music videos, feature stories, and documentaries.
DIRECTOR'S NOTES
Growing up in the heart of downtown Bacolod City, I witnessed the bustling energy of the streets and the vibrant tapestry of life unfold before my eyes. Nestled in a three-story building, my family ran a cherished business known for selling ready-to-wear garments for four decades.
However, as time went on, the landscape changed, new malls emerged, and the pandemic threatened our existence. It was then that I realized our days in that building were numbered.
With time running out, I embarked on a personal project. Months of meticulous research and over five weeks of daily preparation focused on production design culminated in the realization that I needed to capture the essence of our family's legacy before it vanished forever.
The memories of my grandfather, the supporting character in the story, and the dream he had will be eventually forgotten in time. It is through the medium of cinema, I wanted to immortalize the spirit of the building and the people who shaped it. Encapsulate every detail of that fleeting period and preserve the essence of our family.
As you read this, the building is gone, and the only way to truly experience what it was is through this film.
FILM STILLS
BEHIND THE SCENES
Share This Story