Hinakdal
by ARVIN BELARMINO
12:23 minutes | Drama | R-13 | Violence, Horror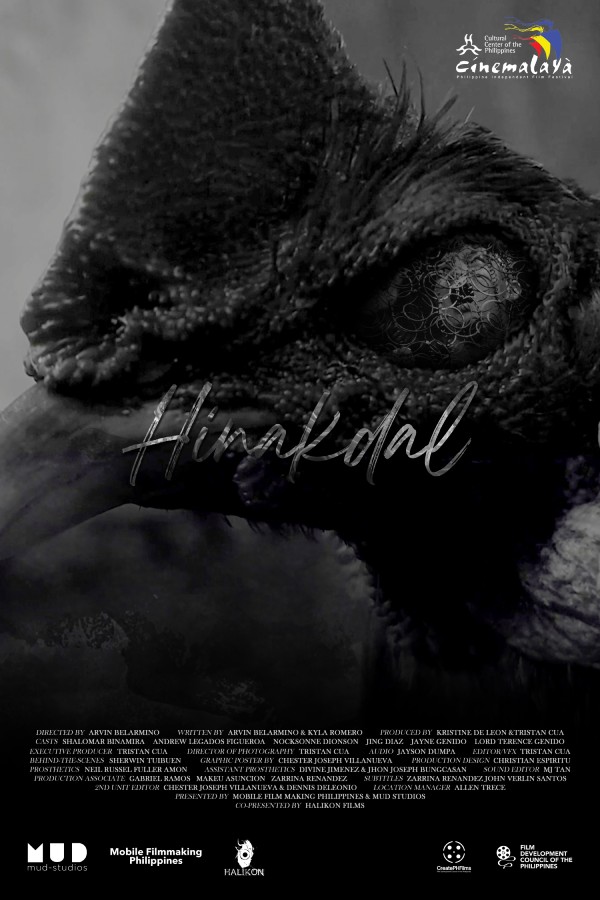 FILM SCHEDULE
August 6, 2022 6:15 PM Tanghalang Huseng Batute

August 9, 2022 9:00 PM Main Theater

August 10, 2022 2:00 PM SM Cinemas

August 11, 2022 3:30 PM Tanghalang Huseng Batute (THB)

August 12, 2022 6:15 PM Main Theater

August 13, 2022 6:10 PM Ayala Cinemas

August 14, 2022 4:30 PM SM Cinemas

August 16, 2022 3:50 PM Ayala Cinemas
CAST
Shalomar Binamira, Andrew Legados Figueroa, Nicksonne Dionson, Jing Diaz, Jayne Genido, and Lord Terence Genido
PRODUCTION
DIRECTOR – Arvin Belarmino;
SCREENPLAY – Arvin Belarmino and Kyla Romero;
CINEMATOGRAPHER/EXECUTIVE PRODUCER – Tristan Cua;
PRODUCTION DESIGN – Christian Espiritu;
EDITORS – Tristan Cua, Chester Villanueva, and Dennis Deleonio;
ORIGINAL MUSIC SCORE – Shekinah Alegro;
SOUND – MJ Tan;
PRODUCERS/LINE PRODUCERS – Tristan Cua and Kristine De Leon;
PROSTHETICS – Neil Russell Fuller Amon;
ASSISTANT PROSTHETICS – Divine Jimenez and Jhon Joseph Bungcasan;
LOCATION MANAGER – Allen Trece;
PRODUCTION ASSOCIATES – Gabriel Ramos, Makeu Asuncion, and Zarrina Fernandez;
SUBTITLING – Zarrina Fernandez and John Verlin Santos
LOGLINE
A zombie family gets their isolated life disturbed by a human being who attempts to steal their livestock.
SYNOPSIS
In the secluded countryside, a zombie mother attempts to raise her son the normal way – sending him to school, suppressing his appetite for meat. Suddenly, as a human boy tries to steal their pet chicken, their peaceful life gets marred with an unexpected fit of violence.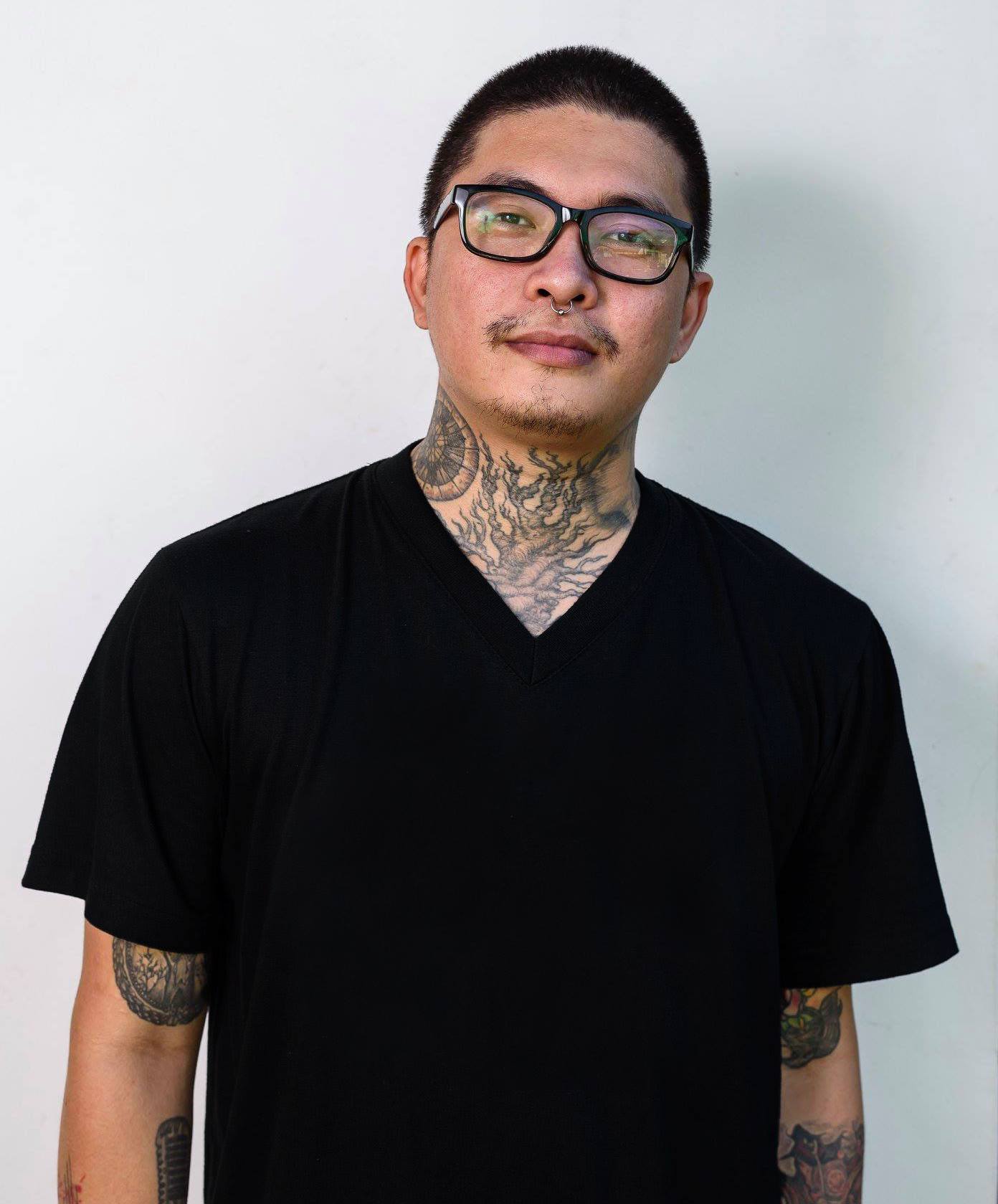 FILMMAKER'S PROFILE        
ARVIN BELARMINO's first short film Kyel was part of the 2015 Cinemalaya Independent Film Festival Short Film Category. In 2016, his short film Nakaw won Best Fiction Film in the 3rd Minikino Film Festival in Jakarta, Indonesia. It was part of the 2018 Brussels Short Film Festival in Belgium and the 2017 Asiana International Short Film Festival in Seoul Korea as a competition film. In the Philippines, Nakaw won the Best Short Film in the 2017 Gawad Urian and returned as a finalist in the 2017 Cinemalaya. In 2020, his short film Tarang won Best Director at the 2021 Pista ng Pelikulang Pilipino Sine Isla. It also won Best Film at the 36th Interfilm Berlin Short Film Festival. In 2022, the Cinefondation Residency in Paris, France chose Belarmino as one of the top 6 filmmakers for his feature film project Ria, which won the CNC Pitch Award. The residency is programmed by Festival de Cannes. In the same year, the filmmaker was a participant at the 10th edition of the Locarno Filmmakers Academy which formed part of the 75th Locarno Film Festival in Switzerland. In 2023, Ria was selected at the La Fabrique Cinema in Cannes and also for the Sorfond Pitching Forum in Norway. He could be reached at arvinbelarminoph@gmail.com.
DIRECTOR'S NOTES
This is a film about prejudice – the way disadvantaged people are treated as if they're barely human. They are made to conform to the system and humans in power like zombies without a will or future of their own.
FILM STILLS
BEHIND THE SCENES
Share This Story