SIBUYAS NI PERFECTO
by JANUAR YAP
12:28 minutes | Drama | G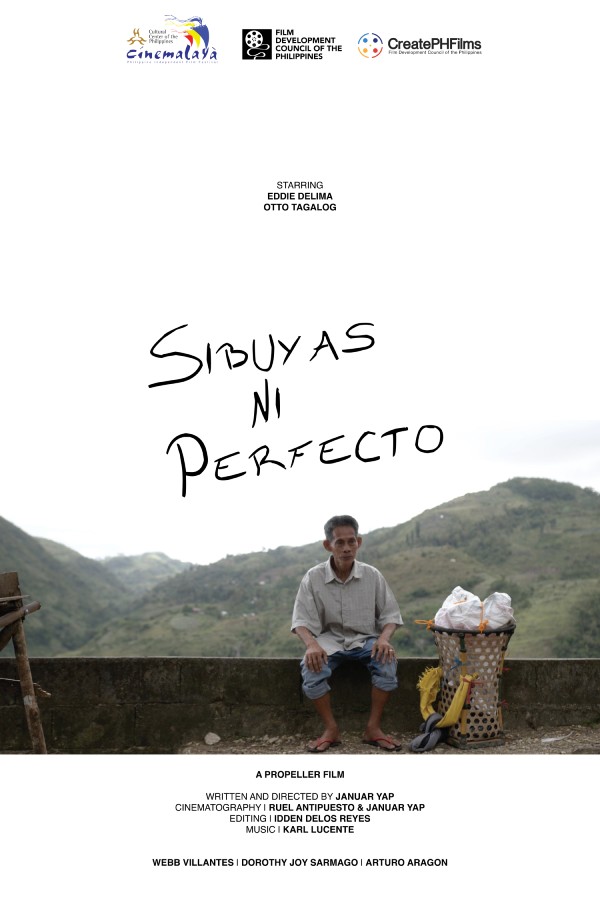 FILM SCHEDULE
August 6, 2022 6:15 PM Tanghalang Huseng Batute

August 9, 2022 9:00 PM Main Theater

August 10, 2022 2:00 PM SM Cinemas

August 11, 2022 3:30 PM Tanghalang Huseng Batute (THB)

August 12, 2022 6:15 PM Main Theater

August 13, 2022 6:10 PM Ayala Cinemas

August 14, 2022 4:30 PM SM Cinemas

August 16, 2022 3:50 PM Ayala Cinemas
CAST
Eddie Delima, Olimpio Tagalog
PRODUCTION
DIRECTOR/SCREENPLAY – Januar Yap;
DIRECTOR OF PHOTOGRAPHY – Ruel Antipuesto, Januar Yap;
PRODUCTION DESIGN – Januar Yap;
EDITOR – Idden delos Reyes;
ORIGINAL MUSIC SCORE/SOUND – Karl Lucente;
EXECUTIVE PRODUCERS – Propeller, Ruel Antipuesto, Januar Yap;
LINE PRODUCER – Januar Yap;
PRODUCTION ASSISTANT – Webb Villantes
LOGLINE
On an errand run, an aging man realizes he missed doing one very important thing.
SYNOPSIS
Perfecto gets a call from Sir Eddie, asking him to deliver spices and vegetables, his own farm harvest, for the latter's supposed birthday party. On the long road to his friend's house, Piktoy cheerfully shares his excitement to people he meets. Only to realize at the end of the day that he missed doing one very important thing.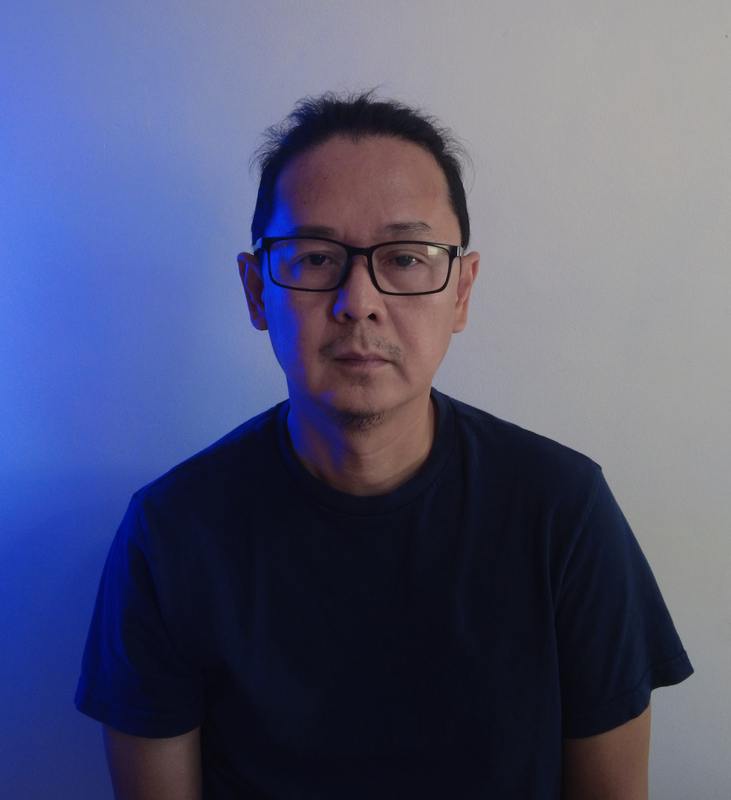 FILMMAKER'S PROFILE        
JANUAR YAP is a novelist, poet, journalist and filmmaker. His literary works won the Don Carlos Palanca Memorial Awards for Literature. He recently launched two books of fiction in Cebuano, titled Matag Adlaw and Arkipelago. He was one of the directors in the omnibus film Huwebes Huwebes, which was nominated for Best Picture in the 2020 Gawad Urian of the Manunuri ng Pelikulang Pilipino. His short documentary film Masterpiece was a finalist at the 2021 Gawad Alternatibo. He is currently pursuing his doctorate degree in media and communication studies at the RMIT University in Australia.
DIRECTOR'S NOTES
Regardless of where we acquired this propensity to suffer, many of our brethren are stuck in Plato's allegorical cave—bound by ignorance, blind to the fallacy in their bliss.
If there had been stories that point out the living irony that we are, Sibuyas ni Perfecto is my two-cents into this dialogue. It takes its cue from two references – the Passion of Christ and Gulag Archipelago.
We've been taught to believe that suffering is a virtue, a reverential act to ghostly power. Just like how many of the inmates' actions are controlled by the very idea that there is a hidden eye watching, as in Solzhenitzyn's "carceral archipelago," the panopticon.
This film, in most moments, takes the points of view either of invisible power (distant, cold) or that of an informed observer (sympathetic, inquiring).
The film closes in on Perfecto, the quintessential peasant who does not understand the Big Brother structure that had placed him in a cycle of poverty.
I'd like cinema to do this task of magnifying subtle ironies, minute moments of inequity, the super-structures. Not in a preachy way.
A mere mirror down the road. The oftentimes quiet tragedy in the humanity that we share –filmmakers and viewers alike.
FILM STILLS
BEHIND THE SCENES
Share This Story