Jazz Kissa Basie: Swifty's Ballad
MAIN PRODUCTION CREW
Director: Tetsuya Hoshino
Producer: Shinya Furugori, Tomoyuki Miyagawa
Executive Producer: Chihiro Kameyama
Director of Photography: Imai Takahiro
Editor: Takuya Taguchi
Sound Designer: Junichi Shima

Main Cast:
Kaoru Abe, Tadao Ando, Yoshiei Ando, Shigenobu Atsugi, Peter Brotzmann, Tatebumi Isogai, Yasohachi Itoh, Elvin Jones, Shuichi Murakami, Hozumi Nakadaira, Seiichi Nakamura, Paul Nilssen-Love, Seiji Ozawa, Akira Sakata, Katsuhiko Shimaji, Shoji Sugawara, Kyoka Suzuki, Yasushi Toyoshima, Sadao Watanabe
Logline
The life and times of one of Japan's legendary jazz venues, a place that has drawn pilgrims for half a century, and the bar's audiophile philosopher, owner Sugawara Seiji.
Short Synopsis
Centered on interviews with Shōji Sugawara, the documentary also features interviews and performances at "Basie" by world-renowned jazz artists like Sadao Watanabe, Akira Sakata, Shuichi "Ponta" Murakami and Peter Brötzmann. The film includes rare footage of live performance at Basie, and live performance images by saxophonist Kaoru Abe and drummer Elvin Jones.
There are also interviews with luminary figures such as conductor Seiji Ozawa, essayist and fellow jazz barman Katsuhiko Shimaji, and actress Kyōka Suzuki. From Sugawara himself, one learns of his uncompromising pursuit of and passion for analog recordings, the origin story of the shop's name, and his friendly exchanges with Count Basie himself who christened Sugawara as Swifty.
Tetsuya Hoshino shot 150 hours of footage taken over a five-year period. The director was able to achieve a candid portrait of Shōji Sugawara because of his longtime, close friendship with the man.
Whether the viewer knows nothing of jazz or lives for it, this documentary will be able to draw audiences into the world of jazz through the fascinating mirror that Shōji Sugawara provides.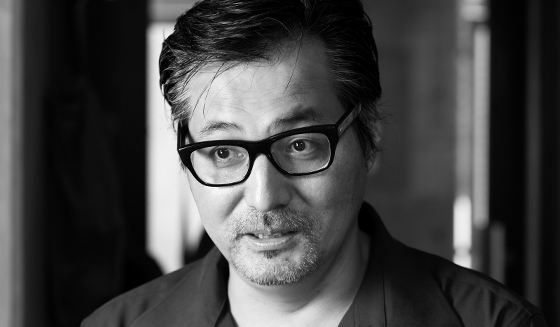 Directors' Profile
Born in Kitakyushu City, Fukuoka Prefecture in 1965, Tetsuya Hoshino has witnessed "Tokyo Night" with a bird's-eye view for years of the restaurants and bars where cutting edge movers and shakers gathered. Jazz Kissa Basie: Swifty's Ballad is his first directorial effort. He is likewise a bar owner and creator.
Director's Notes
"To listen to jazz, you need the right environment. It can't just be wallpaper."
The jazz kissa (coffeehouse) burst onto the Japan music scene with the spread of jazz in the early Showa era (1926 to 1989). It spawned a unique record-listening culture that still exists in the country today. Its apotheosis came with the opening of the coffeehouse "Basie" in Ichinoseki, Iwate Prefecture, which has become a sacred spot for experiencing the world's best sound under the guidance of shop master Shōji Sugawara. His lifelong pursuit to recreate the best audio sound imaginable has, for years, attracted audiophiles from Japan and around the world to his coffeehouse.
Recorded music by jazz legends such as Count Basie, Miles David and Thelonious Monk are featured in this documentary. To do justice to the sound, a traditional and venerated "Nagura" analog recording machine was used in the film to capture the highest quality audio from Sugawara's record playing in the right environment that is Jazz Kissa Basie.
Share This Story