KARGO
Cargo
by TM MALONES
80:00 minutes | Road Movie | PG-13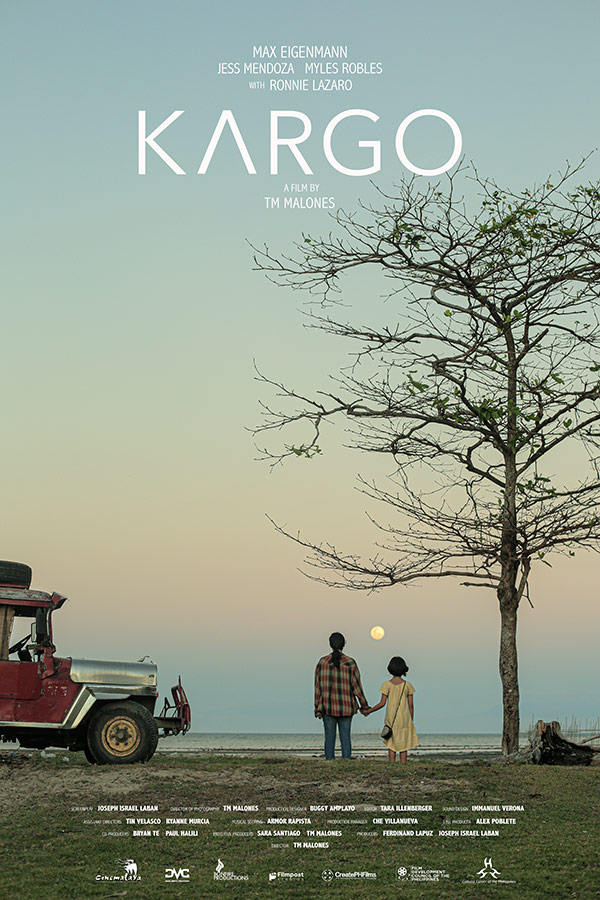 FILM SCHEDULE
August 6, 2022 6:15 PM Main Theater

August 8, 2022 9:00 PM Tanghalang Huseng Batute (THB)

August 10, 2022 3:30 PM Main Theater

August 10, 2022 6:10 PM Ayala Cinemas

August 11, 2022 7:00 PM SM Cinemas

August 13, 2022 12:45 PM Tanghalang Huseng Batute (THB)

August 13, 2022 1:30 PM Ayala Cinemas

August 14, 2022 11:30 AM SM Cinemas
A woman relieves the heavy burden from her past when she finally exacts revenge on the man who murdered her entire family.
When her entire family perished in a motorcycle accident at a rough highway in Maasin, Iloilo, Sara crashed into a deep depression, which was gradually replaced with an overpowering need to avenge them. Believing that her husband and daughter were murdered, she searches for the man who killed her entire family to find some closure. But at the end of her journey, she untangles something she did not quite expect – a discovery that could profoundly change her entire life.
CAST
Max Eigenmann, Jess Mendoza, Myles Robles, Ronnie Lazaro (special participation)
PRODUCTION
DIRECTOR TM Malones
SCREENPLAY Joseph Israel Laban
EDITOR Tara Illenberger
DIRECTOR OF PHOTOGRAPHY TM Malones
MUSIC SCORER Armor Rapista
SOUND DESIGNER Immanuel Verona
PRODUCTION DESIGNER Buggy Amplayo
EXECUTIVE PRODUCERS Sara Santiago, TM Malones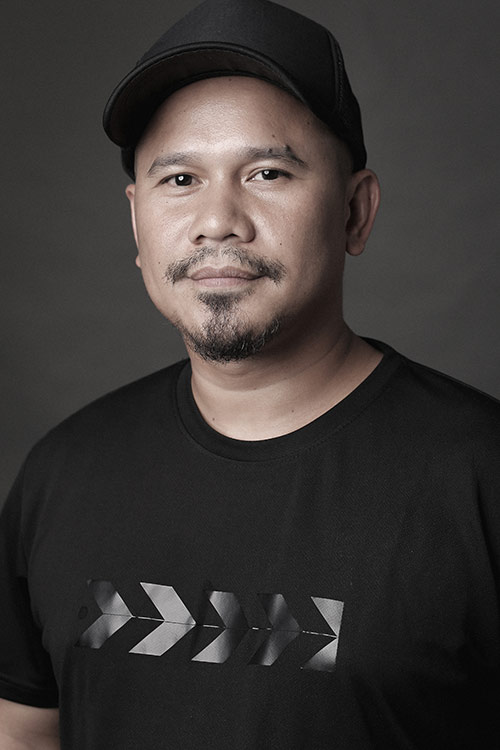 FILMMAKER'S PROFILE        
TM MALONES finished his Diploma degree in Filmmaking at the International Academy of Film and Television (IAFT) in Cebu.
His film SALVI: Ang Pagpadayon debuted in the New Breed Category in the 2013 Sineng Pambansa National Film Festival: All-Masters Edition. For the film Baconaua (directed by Joseph Israel Laban), he received Best in Cinematography from the Young Critics Circle in the Circle Citations (2017) and the Cinemalaya Film Festival (2017).
He also received nominations for Baconaua in the Asean International Film Festival (2019); and garnered the Outstanding Achievement in Cinematography at the 66th FAMAS (2018) and at the 41st Gawad Urian (2018). His short film Bawod won Best Screenplay at the Cinemalaya (2017), and was nominated for Best Short Film in 41st Gawad Urian.
The filmmaker could be reached at tmmalones@gmail.com.
DIRECTOR'S NOTES
Being present in a tragic accident involving a person's life made me think how fragile our existence can be. In a single moment, everything could end and be lost forever. And all the people involved, whether the victim or culprit, face a complete turning point in their lives.
The film revolves around this inevitable point, tied by a single event, two people standing on both ends of a spectrum, the unsuspecting culprit and the unforgiving victim in the search for their own kind of retribution.
Born out of a short film concept confronting a past traumatic experience, Kargo became a feature film about living and redemption. This film is a story of one of countless fellow Filipinos that I would like to tell. As someone from a small town in a region far from the capital, I wanted to show these stories born from our place.
FILM STILLS
BEHIND THE SCENES
Share This Story