by Lawrence Fajardo
93:00 minutes | Drama, Romance | 2020 | PG
Kintsugi refers to a unique Japanese method of repairing broken porcelain, wherein shards are reattached with gold. The film follows the story of a Filipino OFW factory worker who develops a close bond with his employer's daughter. Filmed in Saga, Japan, this is Lawrence Fajardo's second Sinag Maynila full-length entry after 2015's Imbisibol.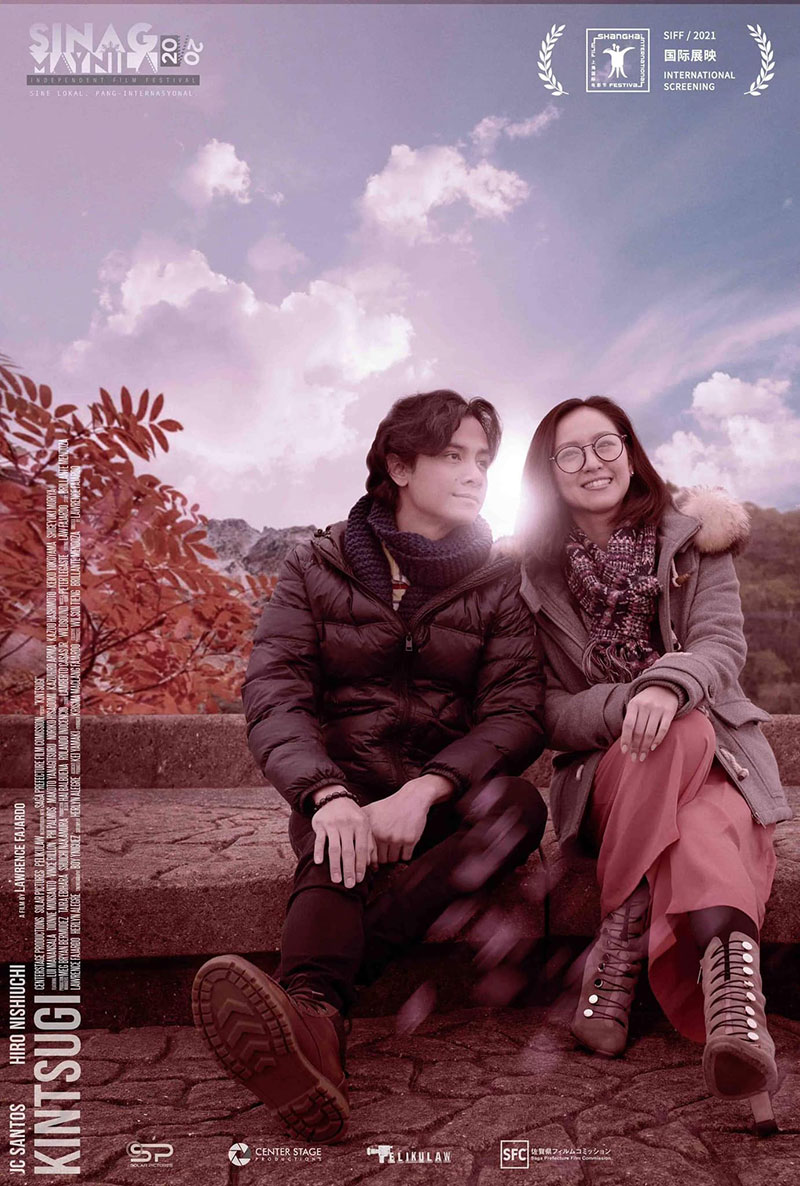 Film Stills
MAJOR CREDITS
Cast: JC Santos, Hiro Nishiuchi, Lui Manansala, Dionne Monsanto, Vince Rillon, Phi Palmos, Makoto Yanagitsuru, Noriko Hisadomi, Kazuhiro Arima, Kazuo Hashimoto, Keiko Yokoyama and Shigeyuki Moriya
PRODUCTION:
Director: Lawrence Fajardo
Story: Brillante Mendoza, Lawrence Fajardo, Herlyn Alegre
Screenplay: Herlyn Alegre
Editor: Lawrence Fajardo
Executive Producers: Brillante Mendoza, Wilson Tieng
Sound: Lamberto Casas, Jr., WildSound Studios Inc.
Music Composer: Peter Legaste
Producer: Krisma Maclang Fajardo
Associate Producer: Kei Yamaki
Cinematographer: Boy Yñiguez
Production Designers: Hai Balbuena, Rolando Inocencio
Production Managers: Meg Bryan Bermudez, Taira Ebihara, Shuichi Nakamura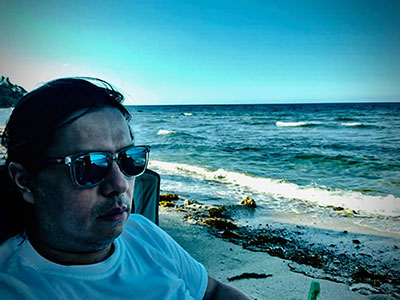 A familiar name in the local and international film fest circuit, LAWRENCE FAJARDO has a long list of awards to his name from his prolific and steady film output.
He first made a mark with his 21-minute short film Kultado in 2005, which won the Special Jury Prize at the Cinemalaya. In 2006, Kultado won the Best Short Film in the Gawad Urian Award. Another film praised by critics is Amok (2011) which won Best Editing in the Gawad Urian Awards. It also received the same award, Best Editing – New Breed, in the 2011 Cinemalaya. Posas (2012), for its part, won Best Film – Directors' Showcase at the 2012 Cinemalaya. It also won the Jury Prize at the 2012 Hanoi International Film Festival.
Unbeknownst to many, Fajardo had his roots in theater as a young man at the University of St. La Salle in Bacolod City, Negros Occidental. He returned to the theater stage by directing a play titled Imbisibol (2013) which was part of the Virgin Labfest of the Cultural Center of the Philippines (CCP).
The on-screen iteration of Imbisibol in 2015 won three awards at the Sinag Maynila Independent Film Festival for Best Picture, Best Director and Best Production Design. In 2016, Imbisibol won the NETPAC award at the Vesoul International Film Festival of Asian Cinema in Vesoul, France.
Imbisibol's winning streak continued in 2017. It won the Best Film Editing in the ASEAN International Film Festival and Awards (AIFFA). It received the Special Award for the Best in Visual Design in the Filipino International Cine Festival (FACINE) in San Francisco, California. It likewise won the Jury Prize at the Los Angeles Philippine International Film Festival (LAPIFF).
For his work in Kintsugi, Fajardo won Best Editing in the 2020 Pista ng Pelikulang Pilipino and was nominated for Best Director.
Share This Story