KOKURYO: The untold story of BB. Undas 2019
KOKURYO: The untold story of BB. Undas 2019
by DIOKKO MANUEL DIONISIO
18:19 minutes | Comedy, Drama | PG | LGBTQIA+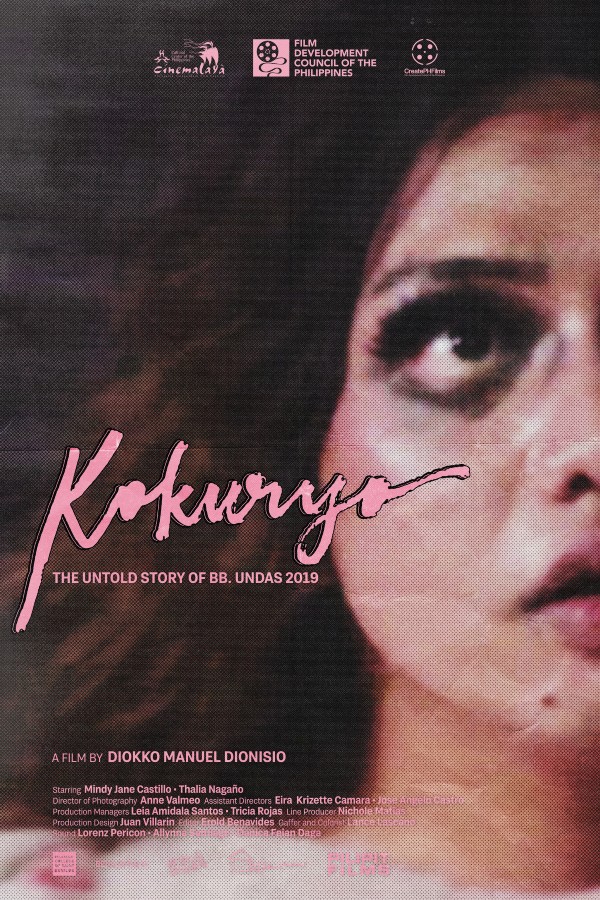 FILM SCHEDULE
August 6, 2022 6:15 PM Tanghalang Huseng Batute

August 9, 2022 9:00 PM Main Theater

August 10, 2022 2:00 PM SM Cinemas

August 11, 2022 3:30 PM Tanghalang Huseng Batute (THB)

August 12, 2022 6:15 PM Main Theater

August 13, 2022 6:10 PM Ayala Cinemas

August 14, 2022 4:30 PM SM Cinemas

August 16, 2022 3:50 PM Ayala Cinemas
CAST
Mindy Jane Castillo, Thalia Nagaño, Resty Tirrado, Jaime Garcia, Nichole Matias, Jose Angelo Castro, Brianna Soliva, Athena Domingo, Erich Martinez, Angel Martinez, Cheska Uytingco, Joanna Andrea, Erold Benavides, Kevin Bactol, and Billy Olano
PRODUCTION
DIRECTOR/SCREENPLAY – Diokko Manuel Dionisio;
CINEMATOGRAPHER – Anne Valmeo;
PRODUCTION DESIGN – Juan Villarin;
EDITOR – Erold Benavides, Eira Krizette Camara, and Dominique Collantes;
ORIGINAL MUSIC SCORE – Dominique Collantes, Eira Krizette Camara, and Diokko Manuel Dionisio;
SOUND – Lorenz Pericon, Danica Feian Daga, and Allynna Santiago;
EXECUTIVE PRODUCERS – Deodato Nicholae Dionisio and Mylene Dionisio;
LINE PRODUCER – Nichole Matias;
1st ASSISTANT DIRECTOR – Eira Krizette Camara;
2nd ASSISTANT DIRECTOR – Jose Angelo Castro;
PRODUCTION MANAGERS – Leia Santos and Tricia Rojas
LOGLINE
The search for the person who stole their cash prize from a gay beauty pageant tests the friendship between two transgender women.
SYNOPSIS
Kokuryo: The Untold Story of Bb. Undas 2019 is a squalid short story of a midnight gone wrong. The story is centered around two brave transgender women who find the resilience of their friendship tested and affirmed over the course of one chaotic midnight. From fighting against drunkard transphobes, blasting off the sponsor's house, and being summoned in a Barangay Hall, their rip-roaring odyssey leads them through a physical and emotional rollercoaster ride of a lifetime.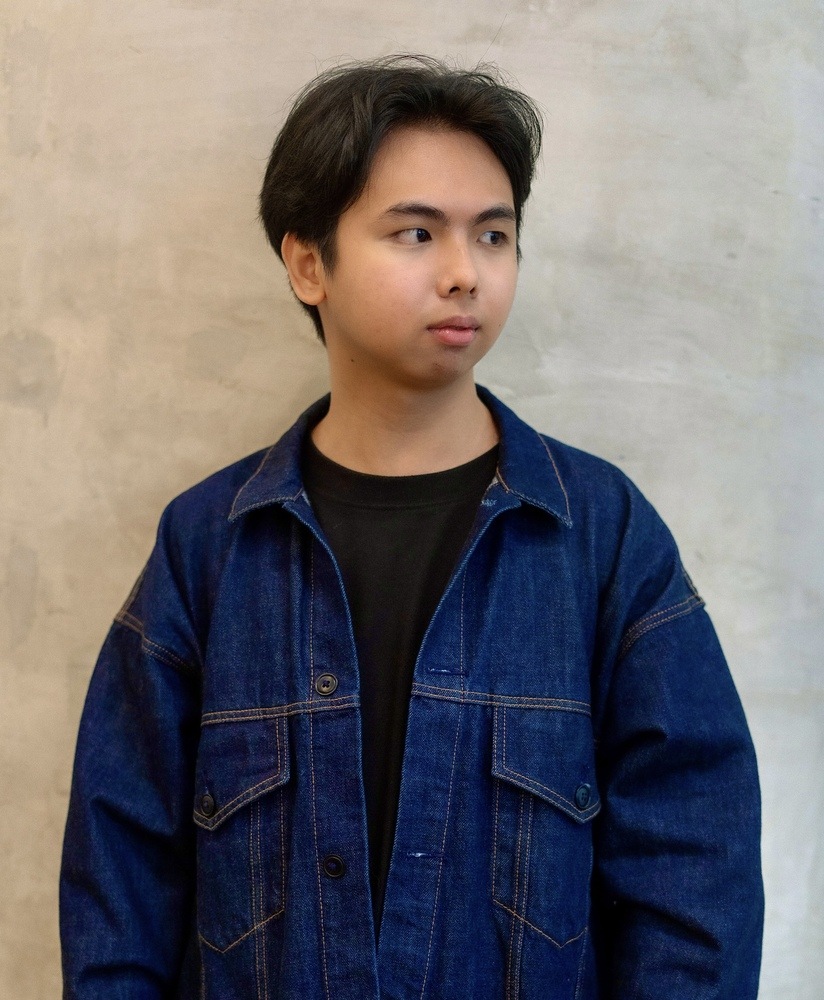 FILMMAKER'S PROFILE
DIOKKO MANUEL DIONISIO is a filmmaker from Gapan City, Nueva Ecija. He is a graduating film student from De La Salle – College of Saint Benilde. Works from the second Golden Age of Philippines Cinema have influenced his filmmaking. His works reflect the Filipino culture, especially the local queer scene.
DIRECTOR'S NOTES
Being trans is not easy. Trans people get criticized and ridiculed by our fault-finding society on a daily basis, but their suffering doesn't end there. Transitioning is also a struggle, especially for our trans sisters and brothers who don't have enough money to achieve their desired bodies for themselves.
As a queer person, it is important for me to relay this message to the audience because the LGBTQIA+ community, especially trans people, still experience discrimination because of their sexual orientation, gender identity, and expression (SOGIE). It is also important for the audience to know and understand the cultural and material violen
FILM STILLS
BEHIND THE SCENES
Share This Story