WHEN THIS IS ALL OVER
by KEVIN MAYUGA
90:00 minutes | Youth-drama | R-13 | Strong Language, Drugs, Violence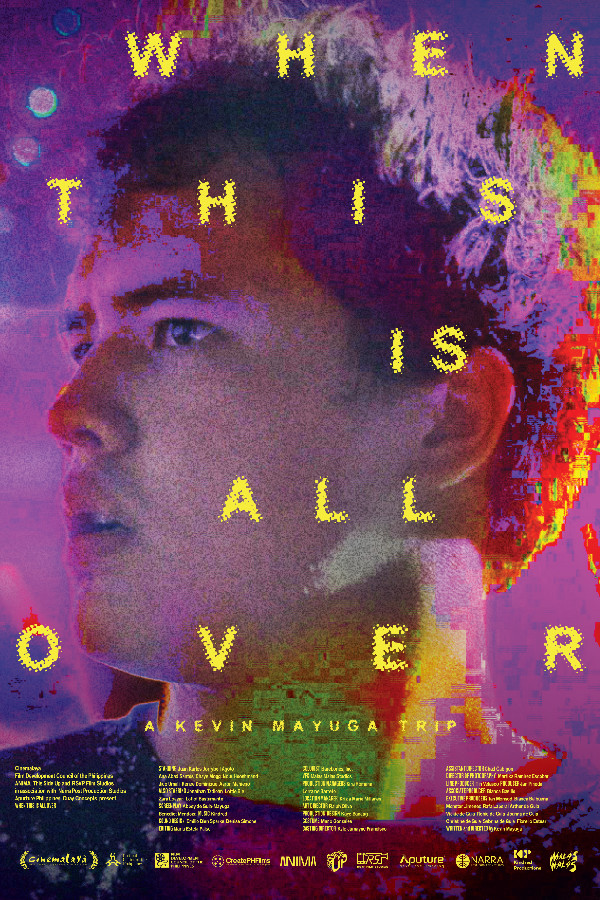 FILM SCHEDULE
August 5, 2023 6:15 PM Philippine International Convention Center

August 6, 2023 6:15 PM Philippine International Convention Center

August 6, 2023 12:30 PM Ayala Malls

August 7, 2023 3:30 PM Philippine International Convention Center

August 7, 2023 8:00 PM Ayala Malls

August 8, 2023 3:30 PM Philippine International Convention Center

August 9, 2023 12:30 PM Ayala Malls

August 10, 2023 5:30 PM Ayala Malls

August 11, 2023 12:45 PM Philippine International Convention Center

August 11, 2023 5:30 PM Ayala Malls

August 12, 2023 12:45 PM Philippine International Convention Center

August 12, 2023 12:30 PM Ayala Malls
CAST
Juan Karlos Labajo, Jorrybell Agoto, Ana Abad Santos, Chaye Mogg, Nour Hooshmand, Jico Umali, Aaron Maniego, Renee Dominique, Lottie Bie, Zara Loayan
PRODUCTION
DIRECTOR – Kevin Mayuga
ASST. DIRECTOR – CHAD Cabigon
SCREENPLAY – Abbey Mayuga-de Guia, Benedict O. Mendoza
EDITOR – Maria Estela Paiso
DIRECTOR OF PHOTOGRAPHY – Martika Ramirez-Escobar
MUSIC SCORER – Jorge Juan B. Wieneke V, Fern Tan, Luis Montales, Vince Dalida, Othello Intia, Moses Webb, Jaime San Juan, Justin Punzalan
SOUND DESIGN – Emilio Bien Sparks, Denise Simone
PRODUCTION DESIGNER – Kaye Banaag;
EXECUTIVE PRODUCER – Ian Monsod, Bianca Balbuena, Monster Jimenez, Rafa Laperal, Arthur de Guia, Vickie de Guia, Robie de Guia, Joanna de Guia, Christine de Guia, Sabrina de Guia, Fiorello Estuar
LINE PRODUCER – Tin Velasco
PRODUCER – Jan Pineda
ASSOCIATE PRODUCER – Bianca Basilio
LOGLINE
A disconnected desperate guy forges a deal with a group of privileged misfits to plan a secret party at the height of a global pandemic, for a chance to escape his reality.
SYNOPSIS
Disconnected and desperate, The Guy wants to flee the country and reunite with his mother in the US to ease his loneliness. But with the global pandemic at its peak and confusing community quarantine protocols in place, he finds himself trapped in his condo against his will. One day, he finds a group of well-connected, privileged misfit condo residents who are itching to throw an illegal party with their friends as a form of release. When The Guy finds out that they have connections to the US Embassy, he offers to help them plan the event in exchange for his way out of this country. As The Guy figures out how to throw their illegal gathering, he meets the kind-hearted condominium staff Rosemarie who makes him feel seen and at home. With Rosemarie holding the key to the success of the party, The Guy takes a big risk with his new unlikely friendship.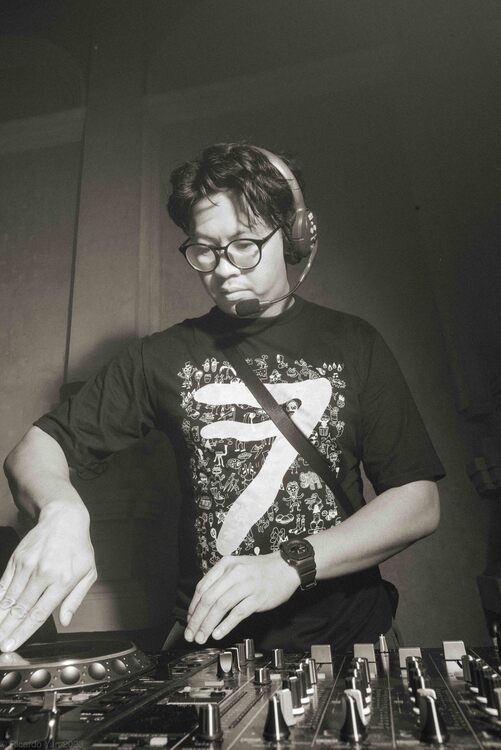 FILMMAKER'S PROFILE        
Filmmaker KEVIN MAYUGA's career roots in advertising as a creative writer before shifting into production and film making. With a degree in communication from Ateneo de Manila University, he worked as a copywriter at an award-winning ad agency before becoming a director at Globe Studios. He has directed and produced multiple commercials, digital content, music videos, and short films with various production outfits. He is now a full-time creative and film director at This Side Up. He was a finalist at Cinemalaya 2021 Short Film Competition. He is premiering his first full-length film When This Is All Over at the Cinemalaya 2023.
DIRECTOR'S NOTES
I was never acutely aware of my privilege more so than when the pandemic hit. While I was fortunate enough to be comfortable, countless others were struggling and literally fighting for their lives. That awakened feeling has turned into some sort of guilt of having privilege in this exaggerated class divide.
We all saw this out-of-touch apathy with a lot of the privileged, but it made me ask myself if I'm also guilty of that same ignorance. In this unequal world, how could you not feel guilt for having more and not doing anything about it? I realized that what really just separates all of us is luck.
Some are just lucky enough to have a life on the right side of the tracks, and it feels like there's not much we can do in this reality of exploitative class systems. It may seem that we feel helpless and we have no choice in that sense, but I'd like to believe that we at least have a choice to treat each other with empathy, not apathy. To be compassionate and not ignorant. To use whatever privilege we have not for our own benefit, but to help uplift others.
FILM STILLS
BEHIND THE SCENES
Share This Story