TETHER
by GIAN ARRE
110:00 minutes | Romance, Horror | R-13 | Sex, Violence, Strong Language, Horror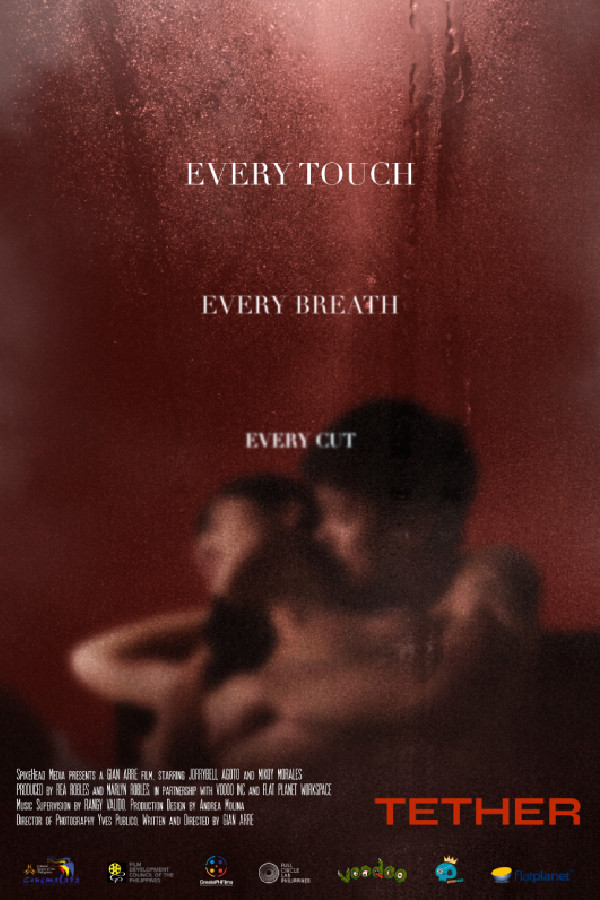 FILM SCHEDULE
August 5, 2023 6:15 PM Philippine International Convention Center

August 5, 2023 5:30 PM Ayala Malls

August 6, 2023 5:30 PM Ayala Malls

August 7, 2023 9:00 PM Philippine International Convention Center

August 8, 2023 3:30 PM Philippine International Convention Center

August 8, 2023 3:30 PM Ayala Malls

August 10, 2023 10:00 AM Philippine International Convention Center

August 10, 2023 3:30 PM Ayala Malls

August 11, 2023 6:15 PM Philippine International Convention Center

August 12, 2023 12:45 PM Philippine International Convention Center

August 12, 2023 8:00 PM Ayala Malls

August 13, 2023 12:30 PM Ayala Malls
CAST
Mikoy Morales, Jorrybell Agoto, Breech Mae Valencia, Olivia Banela, Albert Briones
PRODUCTION
DIRECTOR/SCREENPLAY/EDITOR – Gian Arre
DIRECTOR OF PHOTOGRAPHY – Yves Publico
MUSIC SUPERVISION – Rangy Valido
PRODUCTION DESIGNER – Andrea Molina
EXECUTIVE/LINE PRODUCER – Rea Robles
ASST. DIRECTOR – Mina Cruz
ART DIRECTOR – Samantha Del Fonso
INTIMACY COORDINATOR – Missy Maramara
HAIR/MAKEUP – Jopie Sanchez
LOGLINE
After having a one-night stand, an arrogant playboy and a timid young woman discover that any kind of pleasure or pain they inflict on themselves can be felt simultaneously by the other person.
SYNOPSIS
A chance encounter leads to Eric and Kate's discovery that any kind of pain they inflict on themselves can be felt simultaneously by the other person. While it starts out heavenly for their relationship, with all of their pleasure and senses magnified, their past tendencies soon begin to manifest and their connection traps them into situations they've never been before. Slowly, with the balance of power upended, their relationship takes a dark turn. After having grown numb to years of abuse and the pain of always being abandoned, Kate learns to exalt authority for the first time and begins to wield her ability to keep Eric under her control. Eric, on the other hand, experiences the helplessness of having no control for the first time. He becomes a hostage to the affair for fear of the pain she could inflict on herself and, by extension, to him.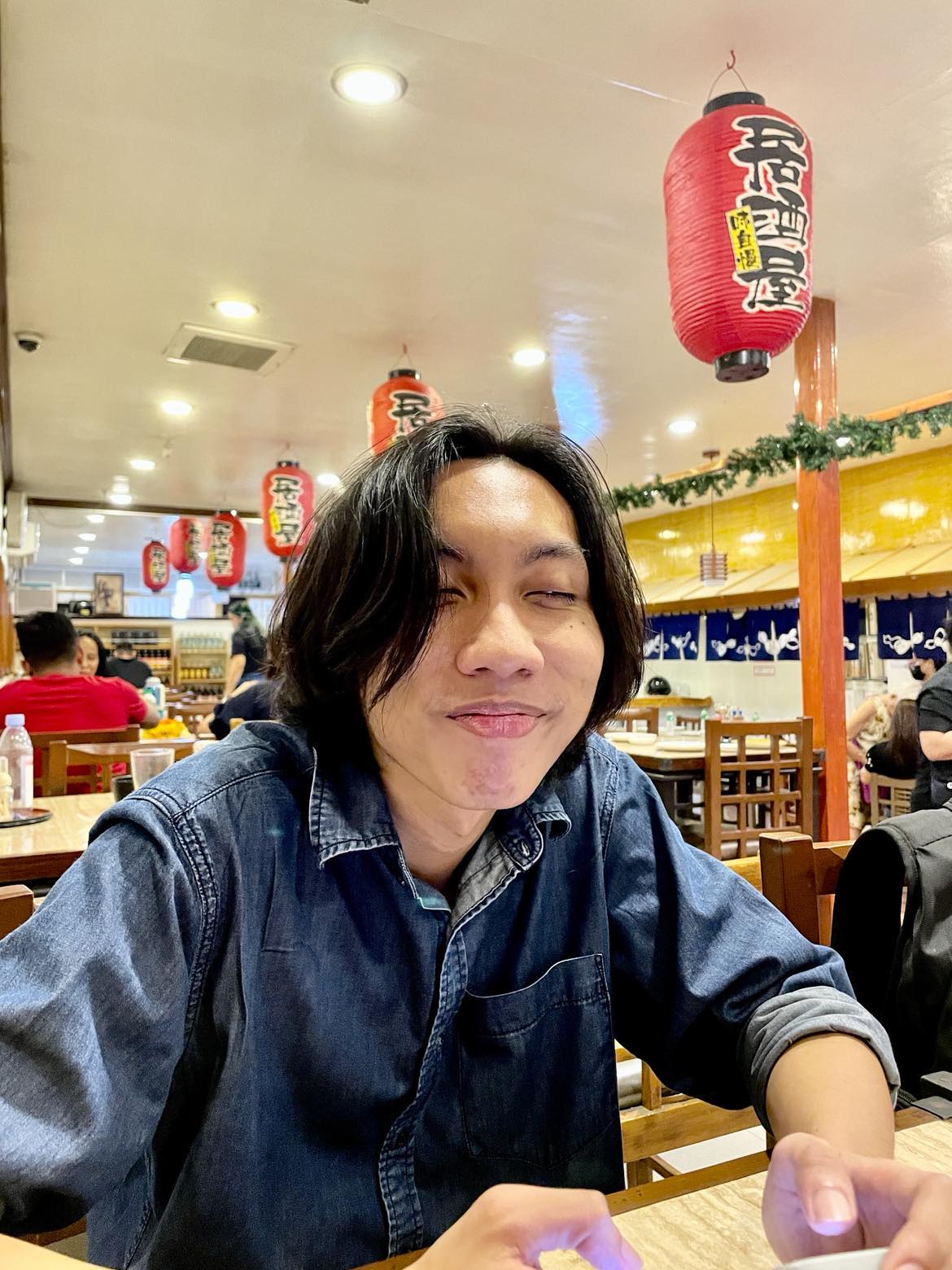 FILMMAKER'S PROFILE        
GIAN ARRE is currently the communications head at FNF Philippines, a German political foundation for liberal democracy and human rights. He is also head of communications for BUILD Pilipinas, an NGO dedicated to fighting disinformation. Prior to his work in FNF and BUILD Pilipinas,
Gian was an advocacy filmmaker having written, produced, directed, and edited over 50 short films and public service announcements that have won and been exhibited in more than a dozen local and international film festivals. He also worked as a content producer for the national presidential campaign communications team for the recently concluded Philippine elections.
DIRECTOR'S NOTES
Most of who we are emerges from the aftermath of past and enduring relationships. While I acknowledge that the core of Tether is born from something surreal and fictional, it remains inherently an examination of the relationships we're bound to; the connections we can't escape.
We may not be tied to another person the same way Kate and Eric are in the film, but we remain tethered to relationships that we can't fully abandon. It's the same tether that binds a son to care for a dying parent that abused him when he was a kid but is now left without anyone else. It's the same tether that forces two people to stomach their hatred for each other because they share a child. It's the same tether that keeps people hostage to the risk of their partner's self-harm.
Tether blurs the line between romance and horror. It explores our darkest impulses when we're stripped of our agency and left completely vulnerable at the hands of someone else. It is a story about abuse, self-harm, suicide, sexual awakening, the subversion of gender roles, and the helplessness of becoming a victim. It explores what we're capable of when we're handed the lifeline of another person and asks how much is left of who we are when another person is handed the reigns to our own lives.
FILM STILLS
BEHIND THE SCENES
Share This Story