MAIN PRODUCTION CREW
Director:  Che Tagyamon, Glenn Barit
Screenwriter: Che Tagyamon
Producer: Che Tagyamon, Jo Torlao
Executive Producer: Havas Ortega Group
Director of Photography:  Glenn Barit
Music Scorer:   N/A
Editor:  Che Tagyamon, Glenn Barit
Sound Designer: John Michael Perez
Production Designer:  Che Tagyamon, Glenn Barit
MAIN CAST:
Maski Papet as Maks Pes
Logline
A disposed facemask turns into a humanoid and starts an adventure looking for its previous owner.
Short Synopsis
After getting disposed of, a facemask starts to turn into a humanoid figure. It journeys into looking for its previous owner, but finds him already with a new and better face mask. It gets heartbroken then wanders around different places in Manila, and eventually finds another similar looking facemask figure.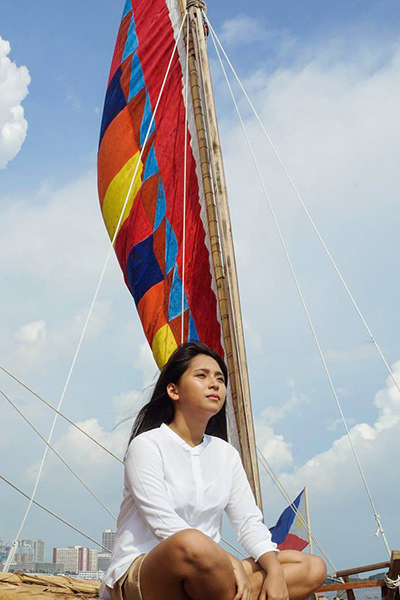 CHE TAGYAMON is a director, editor, and animator from Manila, Philippines.
She is an alumna of the Berlinale Talents 2019, SGIFF Southeast Asian Film Lab 2018, Busan Film Commission's FLY Film Lab 2019, Docs by The Sea 2020 and ASEAN ROK's FLY where she was given the Best Fellow Award 2017.
In 2019, she was among the grantees of the first edition of Southeast Asian Short Film Grant by the Singapore International Film Festival.
Her previous works often address the subjects of diaspora, class, and memory in relation to women's psyche.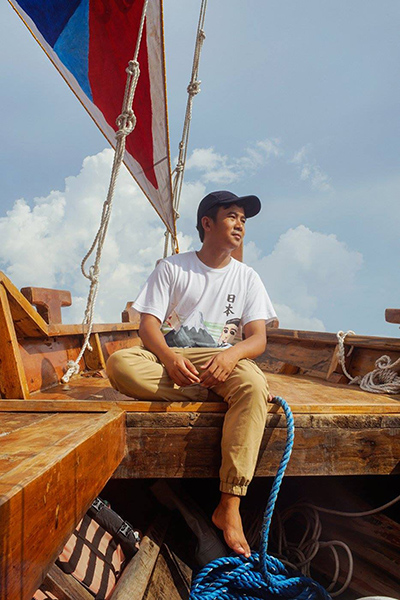 GLENN BARIT is a Filipino director, sound designer and musical scorer. He uses elements of play in his works to ease the burden of filmmaking as well as to bring into light different societal issues.
His short film "Aliens Ata" won the NETPAC Jury Prize in Cinemalaya 2017. It has also been part of Kaohsiung Film Festival 2017 and SeaShorts 2019 among others. His short, "Nangungupahan" also premiered in Cinemalaya 2018.
Cleaners, his debut feature film, premiered in the QCinema IFF 2019 where it won Best Film, Best Screenplay and Audience Choice Award in the Asian Next Wave section. It is a coming-of-age film about high school students and the pressures they are boxed in. It has since premiered in Busan IFF, Taipei Golden Horse IFF, Torino Film Festival among others.
Directors' Notes
Covid brought about lots of things – from revealing government incompetence to contain the virus, to isolation and massive unemployment (which we've experienced firsthand as filmmakers.) We wanted to highlight this feeling of being disposable as workers and at the same time showing our need to find a community while still being playful and comedic.
Share This Story