MAIN PRODUCTION CREW
Director:Jonnie Lyn P. Dasalla
Screenwriter: Jonnie Lyn P. Dasalla
Producer: Jonnie Lyn P. Dasalla
Executive Producer: Concepcion P. Dasalla
Director of Photography: Jonnie Lyn P. Dasalla
Music Scorer: Jonnie Lyn P. Dasalla
Editor:  Jonnie Lyn P. Dasalla
Sound Designer: Jonnie Lyn P. Dasalla
Production Designer:  Jonnie Lyn P. Dasalla
MAIN CAST:
Concepcion P. Dasalla and Jaeceelizeon Alhexys P. Dasalla
Logline
A grandmother and her baby grandson find solace with each other during the lockdown period as they face the harsh reality of the pandemic.
Short Synopsis
Entirely shot using a mobile phone, this short fiction film depicts life during the quarantine. It focuses on the story of Lolang Keyag who lives in isolation with her baby grandson Eli, as she was left to take care of him during the lockdown period. Despite the difficulties faced in this trying time, she tries her best to be hopeful for her grandson.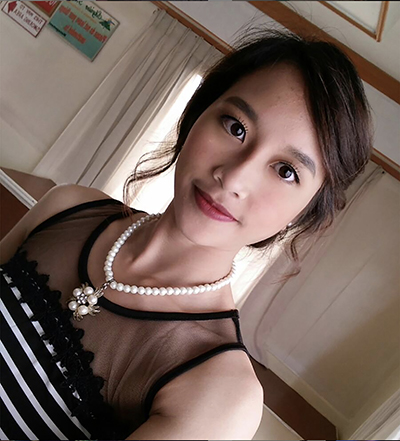 Directors' Profile
Jonnie Lyn Dasalla is a budding filmmaker from Baguio City, Benguet. She is currently taking her Master's Degree in the University of the Philippines Diliman with the course MA Media Studies (Film) and at the same time working full time as a Digital Media Editor in GMA Network Inc.
Directors' Notes
This concept was created as a form of documentation of the society's present condition. It preserves the memory of our experiences, the pressing issues, and the hurdles we need to face during this health crisis. It also serves as a platform to give voice to our frontliners who are risking their lives to serve the people. Above it all, the film also brings a message of hope that despite everything that's happening around us, we still keep the faith and continue to live for our loved ones.
Share This Story