Can a father's love trump the relinquishing demands of life?
The falls is omniscient – it is power-giving to those generous to her demands. When she does her bidding, what are you prepared to commit?
CAST
Omar Ezra Gelpe, Franchrise May Basco
PRODUCTION
DIRECTORS Niño Maldecir, Cypher John Gayorgor
SCREENPLAY Rodjie Tabigo-on
EDITOR Niño Maldecir
DIRECTORS OF PHOTOGRAPHY Niño Maldecir, Cypher John Gayorgor
PRODUCTION DESIGNERS Ma. Teresa Genona, Kris Ann Tauro, YanYan Gayo, Christopher Garpa, Emchong Tauro, Julie Ann Genona, Bhudz Gestalao, Jessa Kris Geraneo, Jansen Genona, Jian Genterola, Charm Currie Dimzon
EXECUTIVE PRODUCER Engineer Richard S. Garin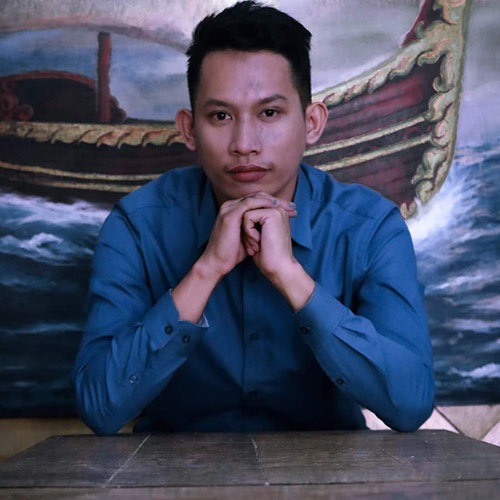 FILMMAKER'S PROFILE
NIÑO B. MALDECIR wrote several scripts for films, documentaries, and video projects of the Maritime Lenses, a filmmaking organization at the John B. Lacson Foundation Maritime  University – Arevalo, in 2017. He is the director of Mata Kang Busay, Urihi nga Luha, Sa Hunasan may Santermo (3rd place, 32nd Gawad Alternatibo), Mga Binhi Sa Palad ni Ruding, and Belen. He wrote the screenplay for Mga Naalimunaw nga Sipad sang Damgo (finalist, 31st Gawad Alternatibo) and Bangis nga Binaligya.
Maldecir can be reached at maldecir999@gmail.com.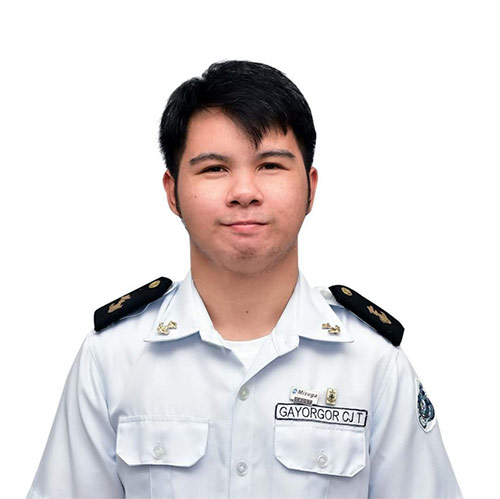 Also a member of Maritime Lenses, CYPHER JOHN T. GAYORGOR has worked with Maldecir as co-director and cinematographer in various films including Mata Kang Busay (2022), Urihi nga Luha (2021), Mga Binhi sa Palad ni Ruding (2020), and Belen (2019).
Gayorgor's email address is cypherjohngayorgor05@gmail.com.
DIRECTOR'S NOTES
Cinemalaya is our dream.
We would always say in Hiligaynon that "Cinemalaya lang bi one time!". An aspiration that fueled our passions as indie filmmakers to carry out our vision by transforming narratives into quality motion pictures whatever the challenges may be.
Now, being one of its finalists, the sense of triumph we feel was overwhelming with the thought that our dream film festival had selected our work, appreciated, and dignified our dedication in making Mata Kang Busay.
Our trademark as a production team has always been folkloric cues used in our films. This year, we were inspired by our "Manogban-aw" or "Magtatawas" in Tagalog. We created a fictitious story out of these reall characters which are very familiar to us, Ilonggos.  Our story revolves to a famous "Manogban-aw" named Omar who loses his power to see things. What are the things he is willing to offer? What are the things he will do to regain his power?
Some of the challenges we encountered as we make this film includes  the limited amount of budget , equipment, availability of the production team and the location of our film, we used to travel for an hour and hike for 30 minutes to arrive on our location. Another challenge was when Direk Niño needed to fly on Manila for prior commitments but these challenges didn't stop us to finish what we started.
FILM STILLS
BEHIND THE SCENES
Share This Story