MAIN PRODUCTION CREW
Director:Enrico Po
Screenwriter: Enrico Po
Producer: Alemberg Ang
Executive Producer:Enrico Po
Director of Photography: Tey Clamor
Music Scorer: Kristofer Crouch
Editor: Benjamin Tolentino
Sound Designer: Mikko Quizon
Production Designer: Katrish Aristoki
MAIN CAST:
Kelley Day, Nelsito Gomez, Joel Saracho, Dylan Talon, Leo Rialp, Tarek El Tayech
Logline
A young model is coerced into a macabre commercial shoot.
Short Synopsis
Elle is a young model new to the industry. Her agent gets her a role in a commercial, but she arrives on set to discover that the storyboards she was presented with have been changed and a mysterious new concept has been developed. When she asks about it, the crew is evasive, but after being forced into scanty outfits, tied up and surrounded by masked figures under hot lights, Elle begins to suspect something else is grossly wrong.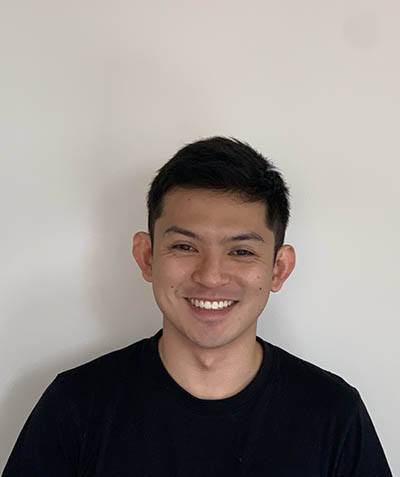 Directors' Profile
Enrico Po is a young Filipino filmmaker based in Manila. A film buff since childhood, he graduated New York University's Tisch School of the Arts majoring in Film & TV, he returned to the Philippines and has been working on various documentary, narrative, and commercial projects.
Directors' Notes
I spent a lot of time on commercial sets growing up. Every now and then you'd see that same face, mostly from the women, whether it be over going overtime, costume choices, weird direction, etc. Everytime, they'd just have to get over it and go to work. What struck me most is that no one really noticed, sometimes even the women themselves. Later in life when I was in school, I was working on a project that had some aesthetic elements of BDSM. A young actress came in to meet about the project, unaware of the BDSM elements of the project. When I showed her some reference images, her face dropped. I asked her if she was ok, and she choked out "Uhm…yeah…sure…" It was clear she had been blindsided, and after our meeting I sent a long email clearing things up. It was my fault as I had not properly briefed the producer. Thankfully we were able to clear things up, came to some compromises and both had a great time working on the project, which turned out well. But I will never forget how easy it was to not notice and simply let things be.
Share This Story