ROOKIE
by SAMANTHA LEE, NATTS JADAONE
95:00 minutes | Coming-of-age, Romantic, Comedy, LGBTQA+, Sports | PG | Strong Language, Violence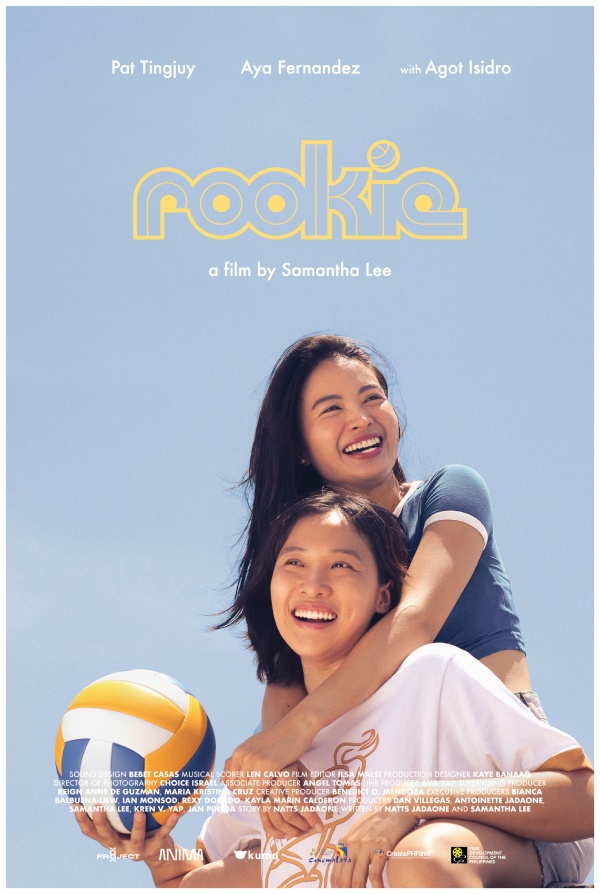 FILM SCHEDULE
August 5, 2023 12:45 PM Philippine International Convention Center

August 5, 2023 12:30 PM Ayala Malls

August 6, 2023 9:00 PM Philippine International Convention Center

August 7, 2023 5:30 PM Ayala Malls

August 8, 2023 6:15 PM Philippine International Convention Center

August 9, 2023 3:30 PM Philippine International Convention Center

August 9, 2023 3:30 PM Ayala Malls

August 10, 2023 12:30 PM Ayala Malls

August 11, 2023 10:00 AM Philippine International Convention Center

August 11, 2023 12:30 PM Ayala Malls

August 12, 2023 10:00 AM Philippine International Convention Center

August 13, 2023 3:30 PM Ayala Malls
CAST
Pat Tingjuy, Aya Fernandez, Agot Isidro
PRODUCTION
DIRECTOR – Samantha Lee
SCREENPLAY – Natts Jadaone
EDITOR – Ilsa Malsi
DIRECTOR OF PHOTOGRAPHY – Choice Israel
MUSIC SCORER – Len Calvo
PRODUCTION DESIGNER – Kaye Banaag
EXECUTIVE PRODUCER – Bianca Balbuena Liew, Dan Villegas;
LINE PRODUCER – Ava Yap
LOGLINE
Everything changes when an awkward teenager joins the volleyball team and falls for the volleyball team captain.
SYNOPSIS
The high school volleyball coach spots Ace on her first day at her new school and invites her to try out for the volleyball team. While initially feeling out of place in the volleyball court, everything changes when she falls for the volleyball team captain Jana who dislikes her because she sees her as a threat. Ace eventually finds friendship and freedom with her teammates but a post-game incident involving the team physical therapist changes her world forever.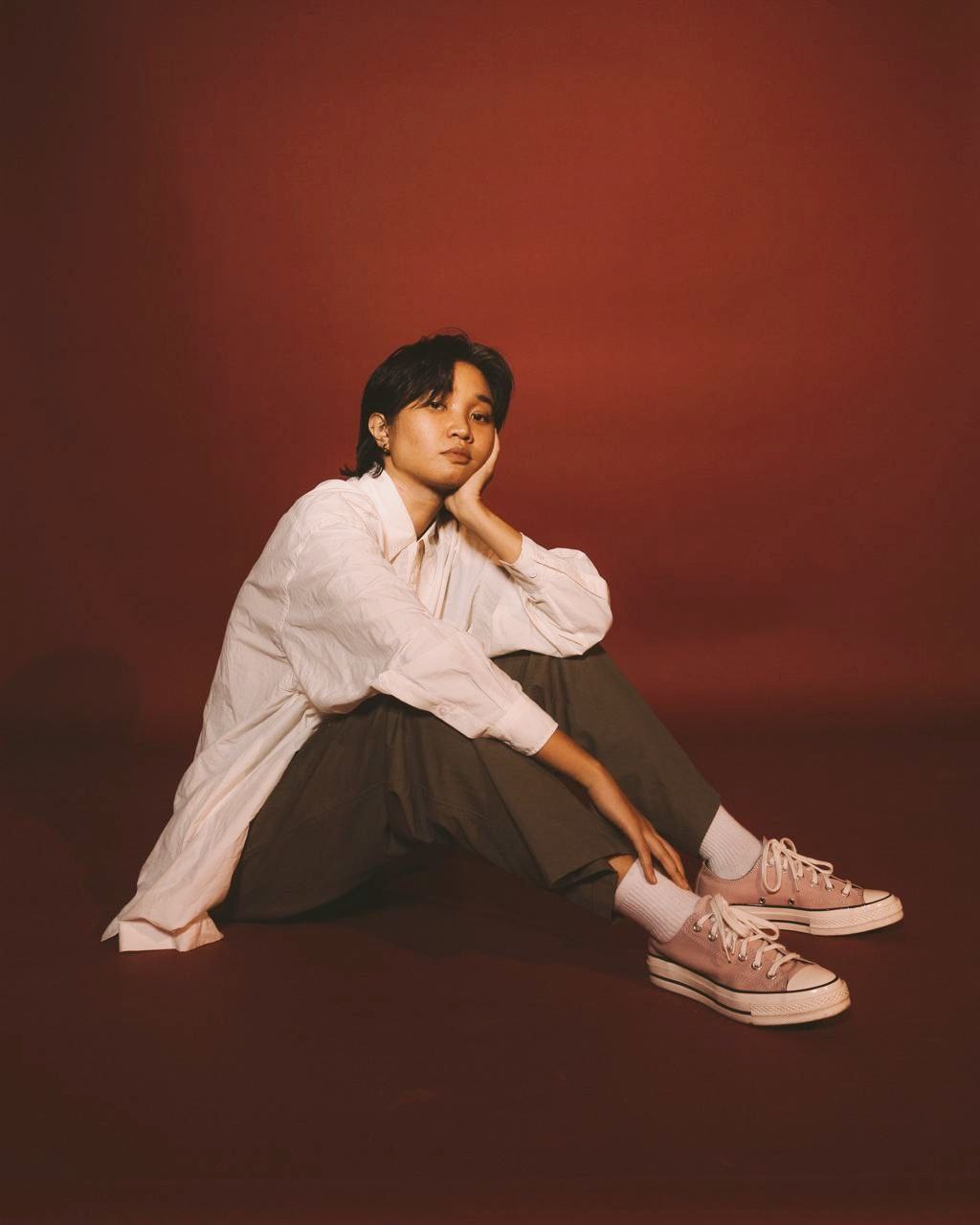 FILMMAKER'S PROFILE        
SAMANTHA LEE uses romantic comedies as Trojan horses to advocate for a more nuanced representation of women and LGBTQ+ community in media. Her thesis film Agos received the Best Thesis, won 1st Prize (Documentary Category) at the 23rd CCP Gawad Alternatibo, and nominated for Best Documentary at Gawad Urian. After completing her Master of Communication (with distinction) in Melbourne in 2016, she wrote and directed her first film Baka Bukas, which won the Emerging Talent Award at Outfest 2017, and the Audience Choice Award for Best Narrative at the Vancouver Queer Film Festival.
Her second film Billie and Emma (2018) won the Audience Award for Best Narrative at Inside Out 2019, the Jury Award Runner-Up for Best International Film in Out on Film, and Runner-Up for Audience Award for Favorite Feature at Seattle Queer Film Festival. It was listed as one of the "The Best Filipino Films of 2018" by CNN Philippines Life. Her first series Sleep With Me, starring Janine Gutierrez and Lovi Poe, premiered in Outfest Los Angeles and won the audience award for Best Episodic.
DIRECTOR'S NOTES
I didn't really fit in when I was a kid. I was too tall, too skinny, too clumsy, and too boyish and the other girls didn't know what to do with that. Feeling left out made me really shy and for most of my childhood but being a part of the basketball team changed my life. Suddenly all these things I hated about myself because they made me different turned out to be assets on the court- my height, my build, my nonchalance about running around and getting sweaty. I made more friends, became more confident, and tried out for more things. I learned skills that I still use at work today- leadership, decisiveness, putting the team above all else, and how to lose with grace.
Rookie is about the moments in our life that shape us. It's about how the lessons and the people from our younger days come together to help make us into a person. It's about learning and losing and how to learn from all that losing. And ultimately it's about how society is still very much rigged against women but we continue to play to win anyway.
WRITER'S NOTES
One lazy Sunday afternoon, I chanced upon a highly contested volleyball Finals match between college rivals on free TV. The players' taunting, emotions, and pure talent instantly made me a fan. Inspired by years of fangirling, I formed a short film idea in my head – an enemy-to-lover, no-dialogue film where two girls on opposing teams communicate with just glances, movement, and swagger. After the final buzzer sounds on the game, they shake hands and part ways. The romantic tension and their yearning are palpable, but they know their love is forbidden.
Given the sport's massive following, I wondered why there aren't many volleyball films yet. More so, queerness in sports is rarely explored. As the film's potential started to take root, my 5y.o. niece suddenly told me she wanted to be an athlete. When I asked what sport, she said volleyball, because it's for girls and basketball is for boys. I then realized how these gendered ideas form at such an early age and questioned if we want to continue perpetuating these misconceptions.
A female-centric film hinged on a well-loved sport, Rookie explores the sensitive yet timely issues of gender inequality and objectification of women in male-dominated spaces.
FILM STILLS
BEHIND THE SCENES
Share This Story