A group of hospital workers takes a trip down memory lane as they honor the life of one of their colleagues.
While the Philippines is now slowly recovering from the global health crisis, a group of hospital workers commemorates the life of a "fallen" colleague through a virtual necrological service. The solemn gathering suddenly turns into a recollection of dark and haunting memories.
CAST
Maureen Mariano, Ariel Corpuz, Mark Moneda, with medical frontliners Caroline Moneda, Mico Lucas, Adonis Ladera, Erwin Mariano, Athena Madarang, Kurt Lucas, Pauline Cuison, Tricia Lucas, Roghchinalyn Corpuz, RJ Gappi, Jemuel Agcaoili, Marc Ryan Alejo, Sean Viernes, Marlowe Root, Carlo Uy, Khrysner Alejo, Marvin Baliat, Daryll Pagaduan
PRODUCTION
DIRECTOR Mark Moneda
SCREENPLAY Mark Moneda
EDITOR Kevin Jay Ayson
DIRECTOR OF PHOTOGRAPHY Kevin Jay Ayson
VIDEOGRAPHERS Darwin Macugay, Marc Ryan Alejo
MUSIC SCORER Kevin Jay Ayson
SOUND DESIGNER Kevin Jay Ayson
PRODUCTION DESIGNERS Erwin Mariano, Adonis Ladera
EXECUTIVE PRODUCERS Marionne Moneda, Mark Moneda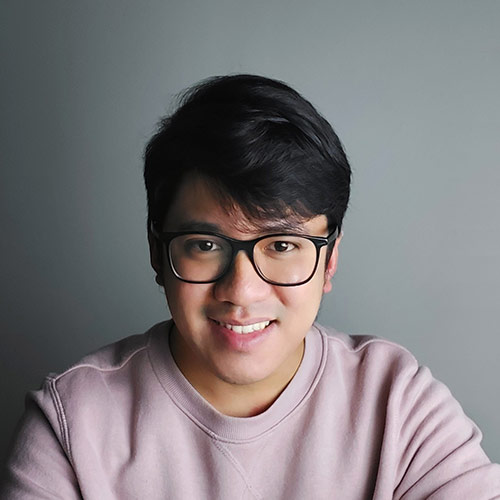 FILMMAKER'S PROFILE
While working as a medical professional, Ilocano filmmaker MARK MONEDA has directed several short films and competed in different film festivals. His film Miss You, George! won the grand prize at the 2020 QCinema International Film Festival Short Shorts Competition; was a finalist at the WHO's Health for All Film Festival 2021; and received the Jury Award, Best Short Film Award, and Audience Choice Award at the 2021 International Film Festival Manhattan Spring. In 2022, he was one of the FDCP's 77 Film Ambassadors.
He co-directed and wrote Ang Mga Nawalang Pag-asa at Panlasa, a finalist in the Cinemalaya 2021. His short film See You, George! won Best Film, Best Director and Best Screenplay at the 2021 Sorok Short Film Festival. It also bagged the Best Director, Best Editor, and the Cong. Shirlyn Bañas Award in the 2021 Sundayag Film Festival.
Moneda's email address is markmoneda70@gmail.com.
DIRECTOR'S NOTES
Following the unclosed story of the medical front liners' fate in the midst of the Covid-19 pandemic, this short film tackles their struggles and frustration towards our country's healthcare system.
The film introduces metaphorical representations of issues that are rarely discussed as these somehow move into the territory of socio-political injustice. It is a stand-alone sequel to the 2020 QCinema short film Miss You, George! wherein viewers would have a complete understanding of the story without watching the first installment.
FILM STILLS
BEHIND THE SCENES
Share This Story