TONG ADLAW NGA NAG-SNOW SA PINAS
TONG ADLAW NGA NAG-SNOW SA PINAS
by JOSHUA CAESAR MEDROSO
5:00 minutes | Drama | PG | Violence
FILM SCHEDULE
August 6, 2022 6:15 PM Tanghalang Huseng Batute

August 9, 2022 9:00 PM Main Theater

August 10, 2022 2:00 PM SM Cinemas

August 11, 2022 3:30 PM Tanghalang Huseng Batute (THB)

August 12, 2022 6:15 PM Main Theater

August 13, 2022 6:10 PM Ayala Cinemas

August 14, 2022 4:30 PM SM Cinemas

August 16, 2022 3:50 PM Ayala Cinemas
CAST
John Kyrie Lavandia, Juhannes Paulo Belarmino, Dowlson Brian Jadjuli, Harold Librea
PRODUCTION
DIRECTOR/SCREENPLAY – Joshua Caesar Medroso;
CINEMATOGRAPHER – Bagane Fiola;
PRODUCTION DESIGN – Dowlson Brian Jadjuli;
EDITOR – Joshua Caesar Medroso;
ORIGINAL MUSIC SCORE – Khail Tuboro;
SOUND – Andro Conde;
EXECUTIVE PRODUCER – Khrist Ian Maestre;
LINE PRODUCER – Kaycee Asis
LOGLINE
Amid their fondness for snow and Samurai movies, two young boys face a world of violence and abuse.
SYNOPSIS
In a coastal barrio, Makong and Renren love playing with snow out of Styrofoam blocks and sword-fighting out of sticks they find on the shore. They spend most of their days playing in their own little world. One day, Renren finds bruises in Makong's neck and arms. In his own way of telling his friend that he is not alone, knowing there's only much that he can do, Renren does something unexpected.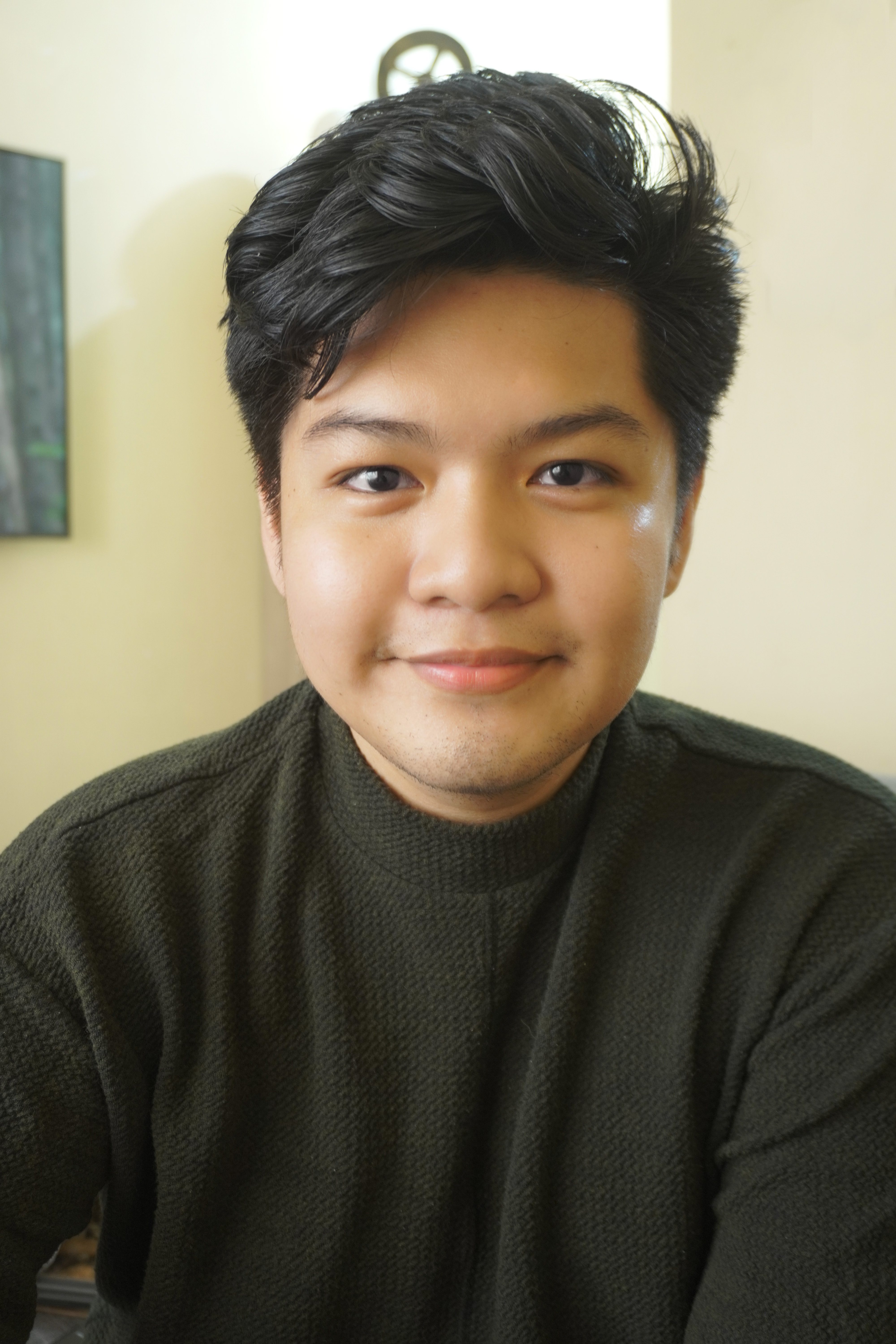 FILMMAKER'S PROFILE        
JOSHUA CAESAR "WOWA" MEDROSO is a graphic designer, writer, photographer, and filmmaker based in Davao City. He has a degree in mass communication and a postgraduate degree in literature. His works include: Trabungko (Best Film, 17th Mindanao Film Festival), Eyes With Wonder (Best Film, 1st Davao Kilig Film Festival), Here Are Flowers (Best Film, Paglaum: Stories of Courage Film Festival), Kumbiyor (Special Jury Mention, 2021 Viddsee Jury Awards; nominee for Best Short Film, 2022 Society of Filipino Film Reviewers), Tong Adlaw Nga Nag-Snow Sa Pinas (Best Film, Sine Kabataan during the 6th Pista ng Pelikulang Pilipino; Best Film, 2022 Binisaya Film Festival).
DIRECTOR'S NOTES
"It takes a village to raise a child."
I grew up in the coastal slums of Purok 12 Tibungco, Davao City. During my younger years, life was simple. Although I was already exposed to the burdens my parents had to bear in getting us by. My father was a carpenter, and my mother would do clothing repairs in our neighborhood with her single sewing machine. So, as a child, there would be times when, instead of playing, I would sell cellophane packs by the marketplace. At school, I would also sell what we call "ice juice" during recess. It was a simple life, but it didn't stop me from working—daydreaming—for a life that is better.
It's a truly formative experience, my childhood in Purok 12, especially since I was part of a generation who played outdoors most of the time. And by outdoors, the long, rickety bamboo footbridges, where we'd play 'lupa langit' or 'tagu-anay' even though it was dangerous; the muddy shores when the tide is low, where we'd scour for any broken toys to play with by the garbage patch, however we'd end up picking only wooden sticks and pretend they're swords; the narrow alleyways that connect the market to the sea, where we'd scrub Styrofoam to make snowfall. This gave me room to allow my creative spirit to grow. It taught me many things. The sea, the footbridges, the fake snow, just simply the community upon which I spent my childhood dreaming of a better life, it is a character of its own.
Now that I am in my twenties, one of the few things I love doing is revisiting Purok 12, and Sine Kabataan allowed me to revisit this place in a way where I could be a child once more, through filmmaking. Moreover, one of the many things I've dreamed of doing is making a film here in this part of my life, in this part of the city. This lab and competition has provided me that opportunity.
In making the film "Tong Adlaw Nga Nag-snow Sa Pinas", it was always clear to me that the intent would always be to show the beauty of childlike dreams and innocence, and the power of friendships in the face of a challenge. I've always told myself that we'll make a film that will resonate not only towards children, but to adults as well. There's two simple contrasting metaphors: the snow for innocence, and the tropical heat for the harsh environment the characters have to go through. That was my intent in the film, to show these things, the way I saw them as a child. Additionally, there's the theme of violence against children, which rings true to our society now as there is a high level of physical, psychological and sexual violence committed against children today, even online.
Violence is ugly. And one of the ways of combating it is to let victims know that there are places where they could seek help. That no matter such challenges, big or small, there is power, even for a young heart, in knowing that you are not alone.
FILM STILLS
BEHIND THE SCENES
Share This Story