THE BASEBALL PLAYER
by CARLO OBISPO
75:00 minutes | Drama | G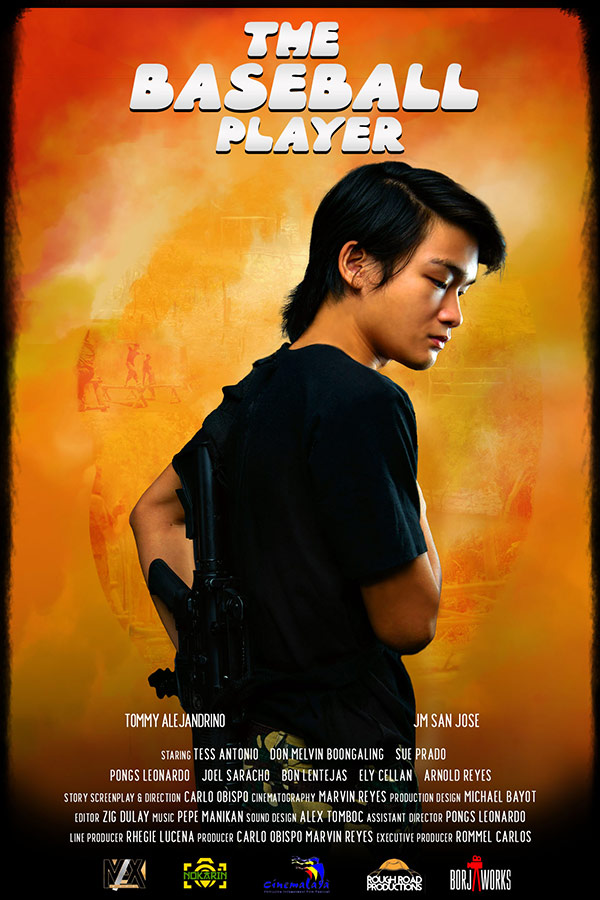 FILM SCHEDULE
August 7, 2022 9:00 PM Main Theater

August 9, 2022 3:30 PM Tanghalang Huseng Batute (THB)

August 11, 2022 3:30 PM Main Theater

August 11, 2022 8:30 PM Ayala Cinemas

August 12, 2022 2:00 PM SM Cinemas

August 12, 2022 9:00 PM Tanghalang Huseng Batute (THB)

August 14, 2022 1:30 PM Ayala Cinemas

August 15, 2022 7:00 PM SM Cinemas
A Moro child soldier aspires to become a baseball player amidst an all-out war.
Amir, a 17-year-old Moro child soldier whose father was killed in an all-out war in 2000, dreams to live a different life – he wants to become a baseball player. Training extensively with his coach, he makes it to the final tryout of a local university. Unfortunately, another all-out war against Moro rebels breaks out in 2003, and he is confronted with making a choice between pursuing his dream or fighting in the war.
CAST
Tommy Alejandrino, JM San Jose, Tess Antonio, Don Melvin Boongaling, Sue Prado, Pongs Leonardo, Joel Saracho, Bon Lentejas, Ely Cellan, Arnold Reyes (special participation)
PRODUCTION
DIRECTOR Carlo Obispo
SCREENPLAY Carlo Obispo
EDITOR Zig Dulay
DIRECTOR OF PHOTOGRAPHY Marvin Reyes
MUSIC SCORER Pepe Manikan
SOUND DESIGN Alex Tomboc
PRODUCTION DESIGNER Michael Bayot
EXECUTIVE PRODUCER Rommel Carlos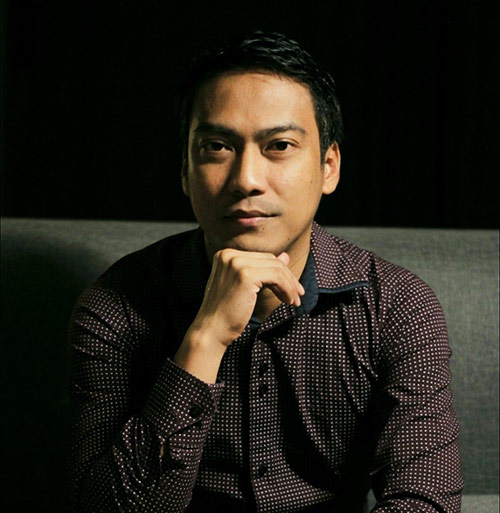 FILMMAKER'S PROFILE        
CARLO OBISPO took up Bachelor of Philosophy minor in Arts Communication at Saint Louis University. His feature debut Purok 7 (Zone 7) formed part of the 2013 Cinemalaya Newbreed Category. His second feature, Gasping for Air (123), was the opening film in Cinemalaya 2016. In 2020, he wrote and directed a Boy Love series called Better Days.
Obispo's email address is dodongfilms@gmail.com.
DIRECTOR'S NOTES
Armed conflicts ruin the basic necessities of life. Families are broken apart, opportunities are lost. Dreams – especially those of the children, if they even had the chance to have any – are shattered.  Unfortunately, up to this day, wars still continue to destroy the lives of many. Children are always the most vulnerable. The impact of war adversely affects the life trajectory of the young ones.  But this is always being overlooked. This film is made to take a closer examination of the distressing battles children have to fight because of the decisions that adults make.
FILM STILLS
BEHIND THE SCENES
Share This Story